Nissan GT-R: A recipe that wins… gets better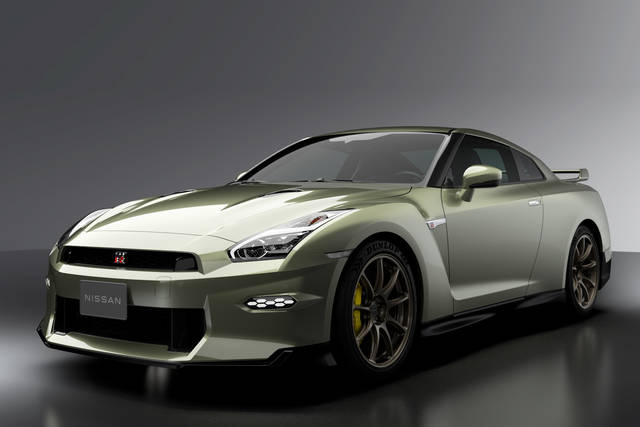 Continuous improvement – Another update, another evergreen "chisel function". Nissan GTRwhich will come out in its newly renewed version in select US dealerships next spring (in Europe it is no longer imported from 2022 because it is out of bounds of sound). Born in 2007, this Japanese super sports car – capable, with its exceptional performance, of unnerving many of the most famous supercars – is approaching the climax of its long and illustrious career. Before handing over to the new generation model, so the last dance comes "Refreshed" to appearance (with a new wing that increases downforce by 10%, redesigned front and rear bumpers, new position lamps with a honeycomb pattern and a sharper grille), accompanied by a wealth of "under the skin" novelties.
> In the pictures above T-Spec.
"Under the skin" the recipe does not change – Nothing or nothing changes, of course, under the hood, where Nissan GTR He reaffirms one of his greatest strengths: Al 3.8 V6 biturbo gasoline supplied 573 hp In the "normal" version and up to height 608 hp Most specialized nismoan advanced all-wheel drive system (made even more effective in cornering with the addition of a limited-slip front differential, but only for a NISMO) and a very quick 6-speed dual-clutch gearbox.
> In the pictures below Nismo.
Greetings to the past Between the Premium model, which is at the base of the range, and the more extreme Nismo variant, the Nissan GT-R T-SpecCarbon ceramic brakes are more powerful and stand out for the more "strong" front end and golden alloy wheels with a diameter of 20 inches. To give the look a "classic" touch, it is possible to choose two body colors taken directly from the legendary GT-R R34 Skyline's palette: from the two limited editions of this popular model, which fans of the genre have a bit of, extract the special shades Millenium Jade and Midnight Purple.
And for those with very heavy feet… – to whom in Nissan GTR Looking for a loyal and exhilarating companion to have fun on the track, and wanting a more "pure" driving experience, the NISMO Edition is designed. There are many points of contact with the GT-3 racing version: from the model-specific pair of turbochargers, to the extensive use of carbon fiber – the material that makes up the roof (lit., it lowers the car's center of gravity), mirrors, bumpers and hood, spoiler and aerodynamic attachments. the other) – for the body reinforced to withstand the greater stresses of "extreme" use. The gearbox was also revised, and its control electronics were re-calibrated to deliver faster gear changes.
"Food expert. Unapologetic bacon maven. Beer enthusiast. Pop cultureaholic. General travel scholar. Total internet buff."