Sports
NFL Week 8 Weather Update: Potential Heavy Snow and Rain may Affect Chiefs vs. Broncos, Jets vs. Giants, and More Games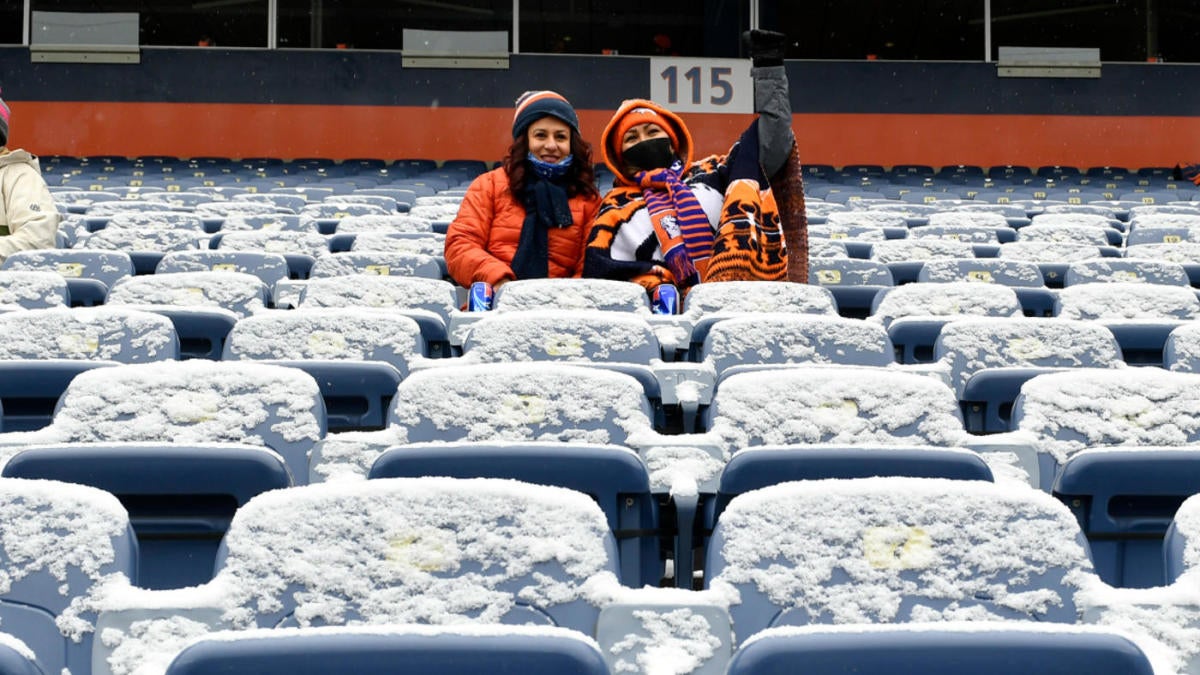 Title: Weather Woes: Week 8 NFL Games Brace for Impact
Week 8 of the National Football League (NFL) is set to bring both thrilling action on the field and unpredictable weather conditions for players and fans alike. As per meteorological reports, several games scheduled for this weekend could face heavy disruptions due to rain, wind, and even snow. The inclement weather is expected to significantly impact the game plans of various teams, potentially tipping the scales in favor of adaptable strategies.
Playing in the rain has always been a challenge for football teams. Week 8 is no exception, as rain showers are forecasted over multiple games. Wet conditions can make passing the ball difficult, causing quarterbacks to struggle with their accuracy. Additionally, slippery and muddy fields increase the likelihood of fumbles, amplifying the importance of securing a firm grip on the ball.
While rain poses its own set of problems, gusty winds are another factor that cannot be dismissed. Strong winds have the potential to misguide passes, leading to inaccurate throws and potential interceptions. Furthermore, field goal kickers might find it troublesome to accurately judge and compensate for the wind, affecting the outcome of crucial scoring opportunities for their teams.
The showdown between the Denver Broncos and the Kansas City Chiefs is generating the most excitement since it could possibly be the first snow game of the season. A winter storm warning has already been issued for Denver, predicting heavy snowfall with anticipated accumulations ranging from six to 14 inches. The visibility on the field may become a major concern, alongside players adapting to the reduced speed and maneuverability that snowy conditions bring.
But the Broncos vs. Chiefs game is not the only one at the mercy of Mother Nature. Several other matchups are expected to encounter their own weather-related impacts. The Jaguars at Steelers, Jets at Giants, Patriots at Dolphins, and Vikings at Packers games have a high probability of experiencing rainfall during the scheduled playtime, further testing the skills of players under these challenging circumstances. The relative temperature and wind factors also add another layer of complexity to each game, demanding adaptability and strategic adjustments on the part of teams.
As fans eagerly await the outcomes of the upcoming Week 8 NFL games, the impact of unforeseen weather conditions adds an element of suspense and uncertainty. The players' ability to weather the storm may prove decisive in clinching victories or experiencing unexpected upsets, making for truly riveting and unpredictable matchups. Stay tuned to 'The News Teller' for live updates on these adrenaline-filled games as they unfold.
"Infuriatingly humble social media ninja. Devoted travel junkie. Student. Avid internet lover."