sport
Nainggolan at SPAL will find De Rossi on the bench. And Tacopina will defend Trump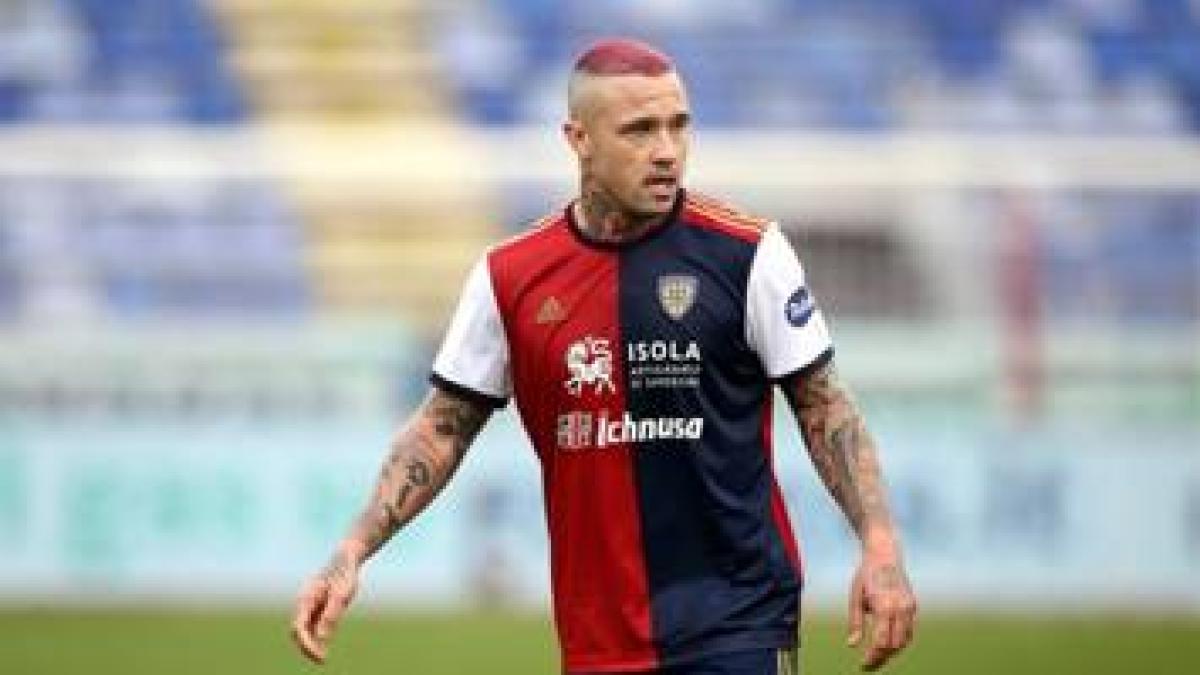 to Alessandro Musini
Ferrara is set to announce the purchase of the former Roma and Inter next week. Meanwhile, Joey Tacopina became Trump's attorney
"Ninja" by Spall. Ferrara are set to announce the signing of the midfielder early next week Belgian Of Indonesian origin Radja Nainggolan34 years old, protagonist in Italian football from 2005 to 2021 in the shirts of Piacenza, Cagliari, Roma and Inter: the player will undergo medical examinations on Monday, then sign a 5-month contract with an option Automatic renewal In the event of promotion to Serie A, right in the capital, in the yellow-red jersey, he met his then division partner Daniel De Rossi, the current coach of SPAL: Nainggolan played with him his best seasons (11 goals in Serie A in the 2016/17 championship and several appearances also in European cups) and became the focus of the Belgian national team, with whom he played 30 matches. .
tattoo guide
The first Social Proof arrived on Wednesday, with the words "guess who" with a photo tattoo Which represents Ninggolan's eye on his hand: «I'm not talking about the phone call with Radja, but the phone calls keep going. There is none officialBut we'll see what happens. Let's hope for the best, "de Rossi commented on the eve Cagliari Spal. The deal was essentially closed after a few hours, with white smoke arriving after the usual visits.
talent and excesses
A midfielder with physical strength, dynamism and the ability to tackle and shoot on goal. Nainggolan He has long been among the best midfielders in Serie A, sometimes sparking some controversy off the field because of his squad. behaviours. One of the factors that also led to his return home, to Antwerp, in the summer of 2021: a few days after his engagement, his driver's license was revoked. drunk. In October 2022, he was arrested for driving with an invalid license and then the club elected to remove him from the team after being benched while vaping. «its very easy We said we saw Radja smoking or we saw him drunk, but no one talks about positive things. one day The time will also come for them to say what they did to me, "the Belgian breathed in an interview. An incurable break prompted Antwerp to tell him an interview New team: The call from his friend De Rossi gave Tacubina an opportunity to start over.
From Nainggolan to Trump
The Belgium midfielder's arrival at Ferrara closes a week especially full of news Joe Tacopinathe former Bologna president currently at the helm of the Ferrara club: the New York lawyer, in fact, was hired by former US President Donald Trump. The news was reported by the American website TMZ, stating that the businessman – who intends to run again for the 2024 US elections – has given Takopina legal authorization to sue. Ex-Manhattan attorney Mark Pomerantz for defamation.
Newsletter from Corriere di Bologna
If you want to stay up to date with the news of Bologna and Emilia-Romagna, subscribe to our free newsletter Bologna courier. It arrives each day directly in your inbox at 12 o'clock. Just a click away here.
Jan 27, 2023 (changed Jan 27, 2023 | 7:23 PM)
© Reproduction Reserved
"Introvert. Avid gamer. Wannabe beer advocate. Subtly charming zombie junkie. Social media trailblazer. Web scholar."