Technology
Metas New Solution Enables Two WhatsApp Accounts on One Phone – The News Teller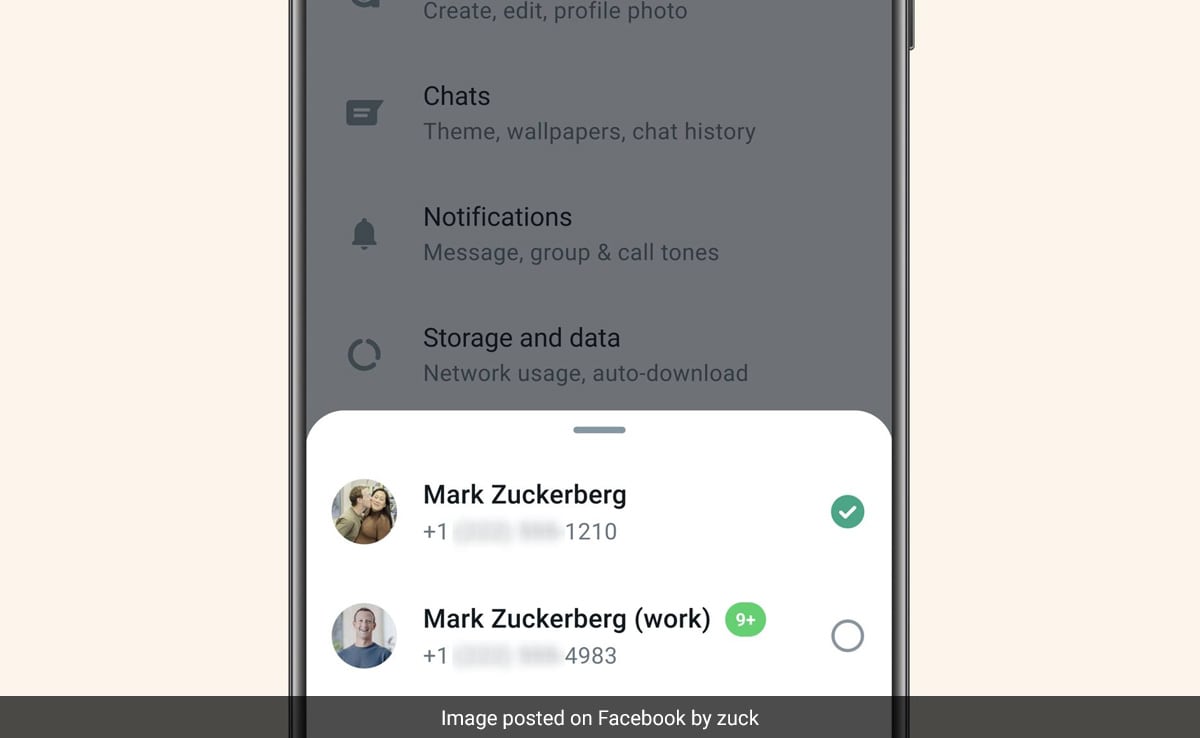 Title: Mark Zuckerberg Introduces Two-Account Feature on WhatsApp for Seamless Personal and Professional Conversations
San Francisco, CA – In a bid to alleviate the burden of managing personal and professional conversations on WhatsApp, Mark Zuckerberg, the CEO of Facebook, has unveiled a revolutionary two-account feature for the popular messaging platform. Aimed at providing users with a seamless transition between two WhatsApp accounts, the innovative tool is set to transform the way people communicate.
Gone are the days of having to log out and back in again or carry two phones to manage different accounts. With this new feature, users can effortlessly switch between their personal and professional WhatsApp accounts within a single app on their smartphone. This functionality eliminates the need to worry about accidentally sending crucial messages from the wrong account.
To set up a second account, users will need either a second phone number and SIM card or a phone that supports multi-SIM or eSIM functionality. This new feature allows individuals to experience the flexibility of having two WhatsApp accounts while essentially merging them into one convenient application.
Privacy and convenience go hand-in-hand with this update. Users can independently customize privacy and notification settings for each of their accounts. This allows seamless integration between their personal and professional lives, while maintaining the necessary privacy boundaries.
WhatsApp, in its quest to prioritize user security and privacy, has issued a warning to its users. The company advises against downloading imitations or fake versions of the app, strongly urging individuals to only use the official WhatsApp application. By doing so, users can ensure the utmost message security and privacy, protecting their conversations from potential breaches.
This groundbreaking feature by WhatsApp is expected to resonate with users worldwide who struggle with managing personal and professional conversations on one platform. It is geared towards improving user experience and streamlining communication within the app.
The introduction of the two-account feature is yet another instance of WhatsApp adapting to its user base, meeting their demands, and offering solutions to make conversations as effortless as possible. With this significant update, Mark Zuckerberg aims to reinforce WhatsApp's leading position as one of the top messaging apps in the world.
About The News Teller:
The News Teller is a leading online news platform committed to delivering concise and engaging news articles. With a focus on unbiased reporting and reliable journalism, The News Teller provides readers with up-to-date news and information across various domains.
"Food expert. Unapologetic bacon maven. Beer enthusiast. Pop cultureaholic. General travel scholar. Total internet buff."