Technology
Meta introduces AI assistant and Facebook-streaming glasses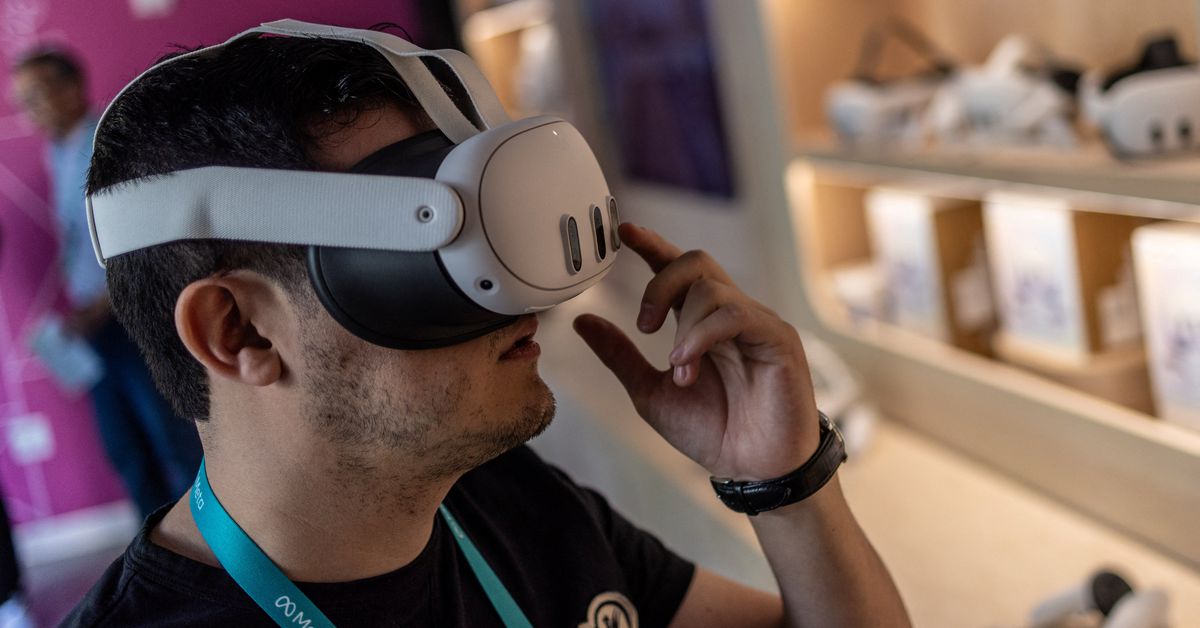 Mark Zuckerberg, CEO of Meta Platforms, recently unveiled a range of new AI products that are set to revolutionize the way we interact with technology. These products, including photo-realistic image bots, smart glasses, and an updated virtual-reality headset, aim to merge the virtual and real worlds, providing consumers with low-cost or even free AI integration in their daily routines.
One of the standout products announced was the upgraded Ray-Ban smart glasses, which will hit the market on October 17th at an affordable price of $299. These smart glasses are set to feature a new Meta AI assistant and will allow users to livestream broadcasts directly to Facebook and Instagram. With Meta AI built into the glasses, users will also be able to effortlessly identify places and objects and perform language translation.
Another exciting development is the release of the latest Quest mixed-reality headset, which is scheduled to start shipping on October 10th. This headset marks Meta's first foray into consumer-facing generative AI products. One of these products is the innovative chatbot called Meta AI that will be integrated into the headset, providing users with a whole new level of interactive and immersive experiences.
Furthermore, Meta announced the creation of a platform for designing custom AI bots. These bots will have profiles on popular social media platforms such as Instagram and Facebook and eventually appear as avatars in the metaverse. This announcement demonstrates Meta's commitment to improving existing apps and devices, rather than solely seeking new sources of revenue.
In addition to these groundbreaking products, Mark Zuckerberg also shared that Xbox cloud gaming will be available on the Quest, further expanding its capabilities and appeal. This strategic move highlights Zuckerberg's shift in focus from augmented and virtual reality technologies to the vast potential of artificial intelligence.
The event garnered immense attention from developers and investors eager to explore the potential applications and profitability of Meta's latest hardware devices. With the launch of these new AI products, the boundaries between the physical and digital worlds are set to blur even further, opening up new realms of possibility for consumers worldwide.
"Infuriatingly humble social media ninja. Devoted travel junkie. Student. Avid internet lover."