Health
Maryland Resident Diagnosed with Malaria Despite No Recent Travel History: Health Department Report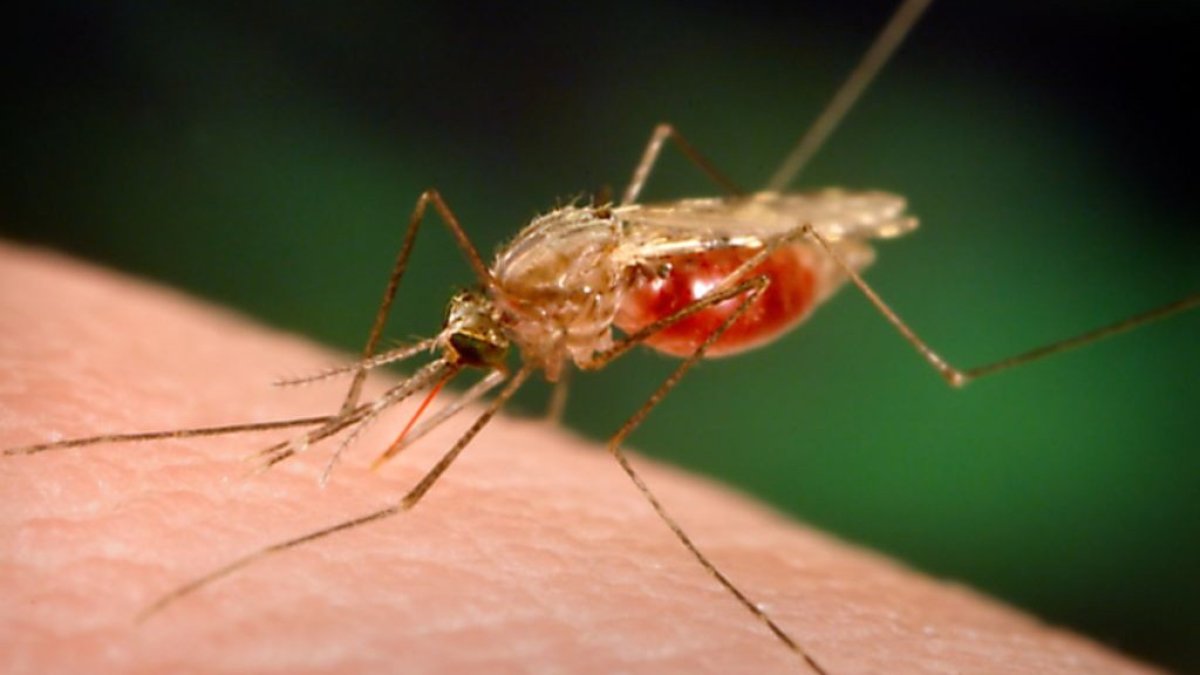 Title: First "Locally Acquired" Malaria Case in Maryland in Over 40 Years Raises Concerns
In an unexpected turn of events, health officials in Maryland have reported the first "locally acquired" case of malaria in over four decades. The resident, who has not been identified, was diagnosed with the disease despite not having traveled recently to countries or states where malaria is commonly found.
The patient, residing in the D.C. area, experienced symptoms including fever and sweating, prompting them to seek medical attention. After being hospitalized briefly, they were discharged. Health officials are taking the case seriously and will work closely with local and federal agencies to further investigate the matter.
It is suspected that the patient may have been bitten by a mosquito that had previously bitten someone who had traveled to an area where malaria is prevalent. NBC News has reported eight cases of locally acquired malaria in the United States since May. Out of these, seven were in Florida, and one was in Texas. Notably, the strain of malaria found in the Maryland patient differs from those found in the other cases.
This concerning incident comes on the heels of two locations in Laurel, Maryland testing positive for the West Nile virus, transmitted by mosquitoes. While the malaria case and the presence of West Nile virus may not be related, it emphasizes the need for increased surveillance and proactive measures against mosquito-borne diseases.
Malaria is caused by a parasite transmitted through mosquito bites. The disease was originally eliminated from the U.S. in the early 2000s. Symptoms of malaria include fever, fatigue, headaches, and muscle aches. If left untreated, it can be life-threatening.
Although locally acquired malaria cases have not been reported in the U.S. for two decades, physicians often treat cases in travelers returning from international trips. Every year, about 2,000 people in the U.S. are treated for malaria, primarily due to travel to subtropical regions where mosquito-borne diseases are prevalent.
The Center for Disease Control and Prevention (CDC) considers malaria to be one of the world's most severe public health problems. To prevent mosquito bites and avoid malaria while traveling, it is advised to use insect repellent, wear loose-fitting clothing, keep windows and doors closed, and eliminate standing water where mosquitoes breed.
Health officials urge anyone with an unexplained fever to seek medical attention, as it could potentially be malaria. Early diagnosis and prompt treatment are crucial in combating this infectious disease.
As the investigation into the Maryland case continues, efforts to raise awareness about mosquito-borne diseases and preventive measures are being intensified. The News Teller will provide updated information as it becomes available to keep readers informed and safe.
"Bacon trailblazer. Certified coffee maven. Zombie lover. Tv specialist. Freelance communicator."