World
Mark Dickey, American Rescued from Turkish Cave, Shares Harrowing Experience: I Feared I Was Probably Not Going to Get Out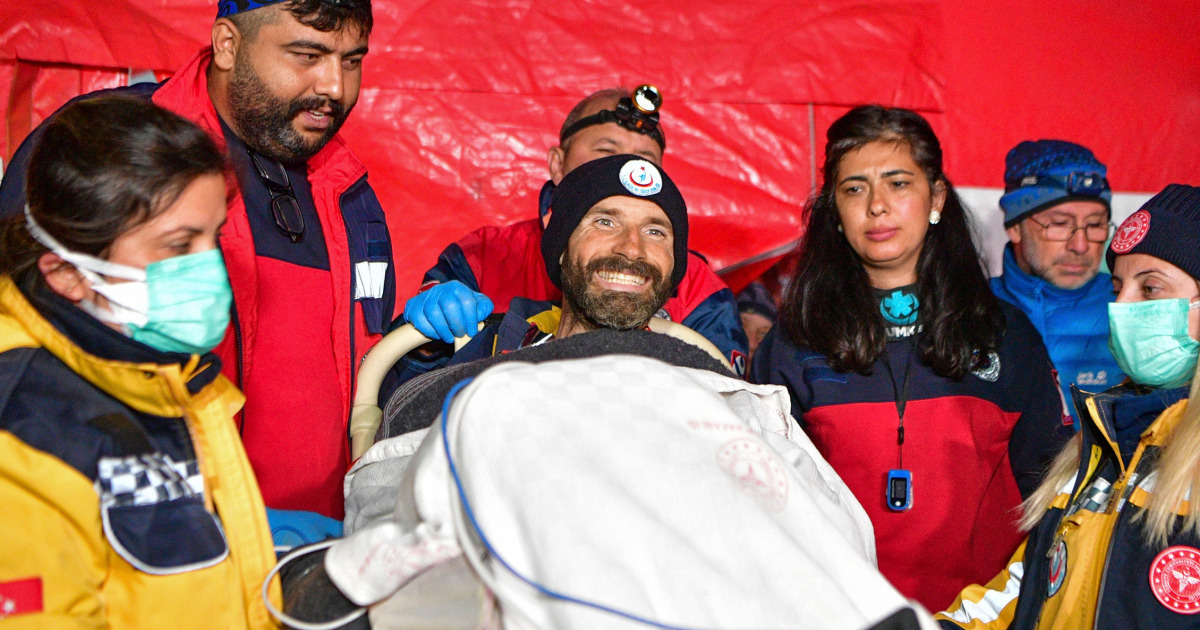 American Cave Explorer Rescued from Turkish Cave After Terrifying Ordeal
In a harrowing turn of events, American cave explorer Mark Dickey was successfully rescued from a treacherous cave in Turkey after being trapped for over a week. Dickey, 36, initially believed he would not survive his entrapment, but his determination and the heroic efforts of rescuers eventually led to his safe recovery.
Dickey's mental state went through a rollercoaster of emotions during his time underground. Initially, he did not feel that his situation was life-threatening. However, as the days dragged on, his condition worsened rapidly. At one point, he was reduced to a near-catatonic state, barely able to communicate and curled up in a fetal position.
Thankfully, Dickey's fiancée, Jessica Van Ord, played a crucial role in his ultimate rescue. Van Ord, also an experienced caver and paramedic, refused to give up on her partner. Despite the dangers of the cave and the unrelenting conditions, she ventured out to seek help when it became clear that Dickey's life depended on it.
The operation to free Dickey from the cave involved an astonishing 150 rescuers, who tirelessly navigated the cave's narrow passages using explosions to create pathways. The situation was further complicated by Dickey's deteriorating health. He was suffering from gastrointestinal bleeding, making it impossible for him to exit the cave unaided.
Van Ord courageously left Dickey's side to relay information for the rescue team. She climbed a staggering 3,300 feet to retrieve fluids needed for Dickey's medical treatment. The entire rescue team marveled at her strength and determination in the face of such adversity.
Fortunately, the relentless effort of the rescuers paid off. They eventually reached Dickey and provided the necessary medical assistance to stabilize him. Through the ordeal, Dickey maintained his focus on communicating crucial information to Van Ord, ensuring that rescuers had all the necessary details for a successful extraction.
Currently, Dickey is recovering at a hospital in Mersin, Turkey. Although he still has a long road ahead, his condition has improved significantly since the time of his rescue. The brave explorer is filled with gratitude for his miraculous escape and the unwavering dedication of those who saved his life.
As news of Mark Dickey's remarkable rescue spreads, the world is captivated by his story of survival and the incredible teamwork exhibited by the rescuers. The dangerous and challenging mission serves as a reminder of the bravery and selflessness demonstrated by individuals in the face of adversity.
"Infuriatingly humble social media ninja. Devoted travel junkie. Student. Avid internet lover."