Economy
Make calls without cellular coverage: Wi-Fi calling is coming to Italy, and here's how it works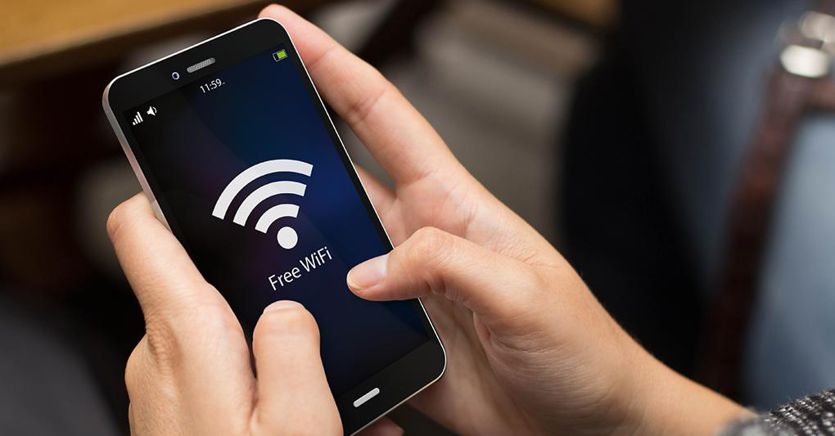 You know the annoyance of being in an area where cell phone is bad, for example in certain rooms of the house or areas of the office, but where the Wi-Fi works very well? Thus you have to ask the interlocutor to make calls via Wi-Fi with Whatsapp and in any case suffer from the loss of incoming calls finding the cell phone without signal? The solution to the problem has been around for years, it's called Wi-Fi calling, and only now is it really arriving in Italy.
Tim and Wind 3 — and now it's just them — have been releasing it in recent weeks, albeit with some limitations dictated by their marketing choices. Until now, only Vianova Mobile was providing the service, but it is a company that caters exclusively to business users.
What is Wi-Fi calling
Wi-Fi Calling is a service that allows you to make and receive calls normally, but over a Wi-Fi connection instead of using a signal. The service is available on most Android and iOS devices and the user experience is similar to any other phone call. Essentially, a user who is enabled for this service continues to receive calls even if they are out of cellular coverage; He makes phone calls in the usual way and his own number. Not only that: if the cellular coverage is present but poor, calling via Wi-Fi is also useful and thus improves the quality of the call.The advantage is clear compared to the call via Whatsapp, which does not protect us from missing calls or due to the deterioration of the quality of standard incoming calls (in the elevator or In the garage, for example). It should be noted that some business users have so far solved this problem thanks to automatic call forwarding to VoIP numbers that use an Internet connection (instead of a cellular connection).
How does Wi-Fi calling work?
Wi-Fi calling works in a similar way to other Wi-Fi-enabled VoIP (Voice over IP) apps, such as Skype or WhatsApp, although there are important differences. Wi-Fi calling works by sending the same packets of cellular data as Wi-Fi VoIP over a Wi-Fi network and internet connection. From the Internet, the data is then transmitted to the cellular network and then back to the hub. The service is a newer version of the General Access Network (GAN) protocol. What do you have to do to get a Wi-Fi connection? To get a Wi-Fi connection, you need a SIM card with a carrier that supports it, and also a compatible smartphone. Where you also need to install the latest version of the system (which includes this new version). Once these two conditions are met, Wi-Fi calling is activated automatically and is free, but the user can always disable it from the mobile settings. Unfortunately, there is another limitation in Italy. Until now, Tim and Wind 3 only supported Wi-Fi calling for calls on their Wi-Fi networks. In short, the user must be connected to a Tim or Wind 3 landline to use the respective service. It is a marketing choice to encourage users to use both landlines and mobile phones with the same operator. Wi-Fi calling itself can technically work with all Wi-Fi networks.
The Vianova service is different, which requires the Vianova Phone app to be installed on your smartphone, but otherwise works with any Wi-Fi network. The last aspect to consider: Tim and Wind 3 have two lists of supported smartphones that differ slightly from each other and are constantly updated anyway. Vodafone and Iliad have yet to launch the service, but their parent companies have done so in other countries. I had it (the French Iliad) already free for a year in France, with no limit on supported Wi-Fi. There is hope that a similar move will soon be made in Italy as well.
"Explorer. Devoted travel specialist. Web expert. Organizer. Social media geek. Coffee enthusiast. Extreme troublemaker. Food trailblazer. Total bacon buff."