Top News
LG InstaView Fridge with MoodUP lighting and Bluetooth speaker has been launched in Australia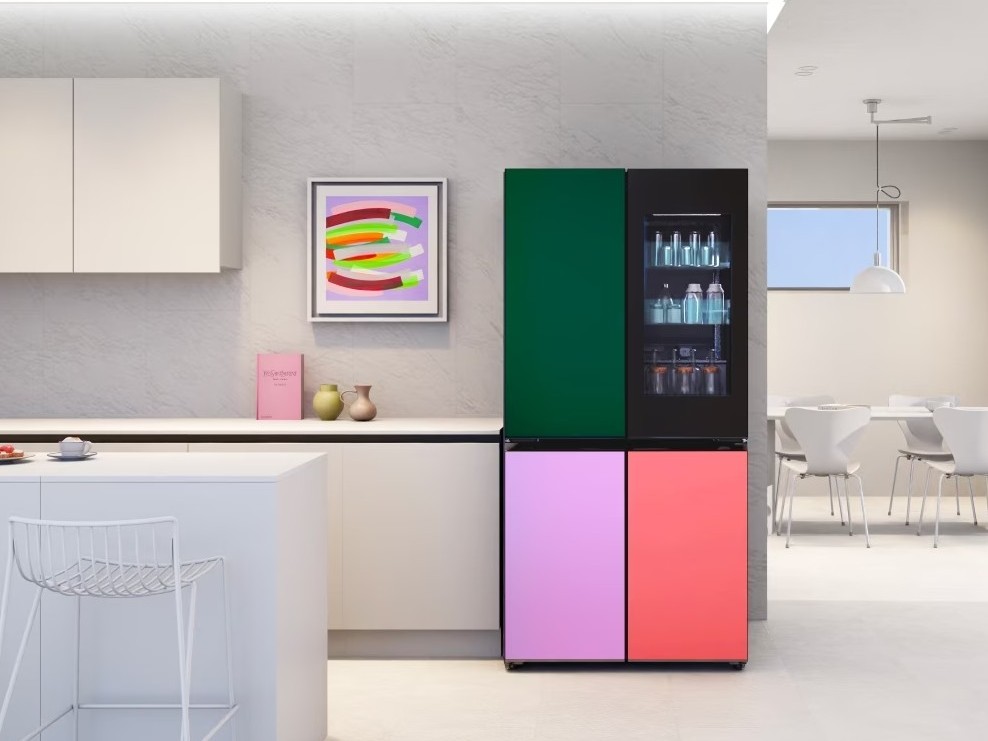 LG announced the refrigerator InstaView with MoodUP for Australia. The tool is already on sale in South KoreaThe device is already on sale in South Korea and has won iF Design and Red Dot 2023 awards. This four-door refrigerator has a capacity of 829 liters, 485 liters of fridge and 344 liters of freezer and an energy efficiency rating of first class.
LG's MoodUP system integrates color LED panels into the refrigerator doors, allowing you to choose from over 190,000 color combinations via the LG ThinQ app. You can also choose from preset colors, designed by seven artists, and the color can be activated as you approach the door. In addition, the refrigerator features a built-in Bluetooth speaker, and the InstaView Door-in-Door allows you to see the contents of the refrigerator without opening the door. Other features include an alarm if you leave the door open and the ability to control the refrigerator with voice commands.
The LG InstaView refrigerator with MoodUP system will be on display at Vivid Sydney, Australia, from May 26th to June 17th. The device will be launched in Australia this summer, marking the first time LG's refrigerator has been sold outside of South Korea, and it's unclear how much the smart fridge will cost or when it will launch in other markets. In South Korea, the InstaView fridge with MoodUP costs 6,327,000 KRW (about $4,773 USD or AU$7,326).
"Devoted bacon guru. Award-winning explorer. Internet junkie. Web lover."