World
Leonardo Lotto, a young man from Valle d'Aosta in his Master's degree in International Management in Singapore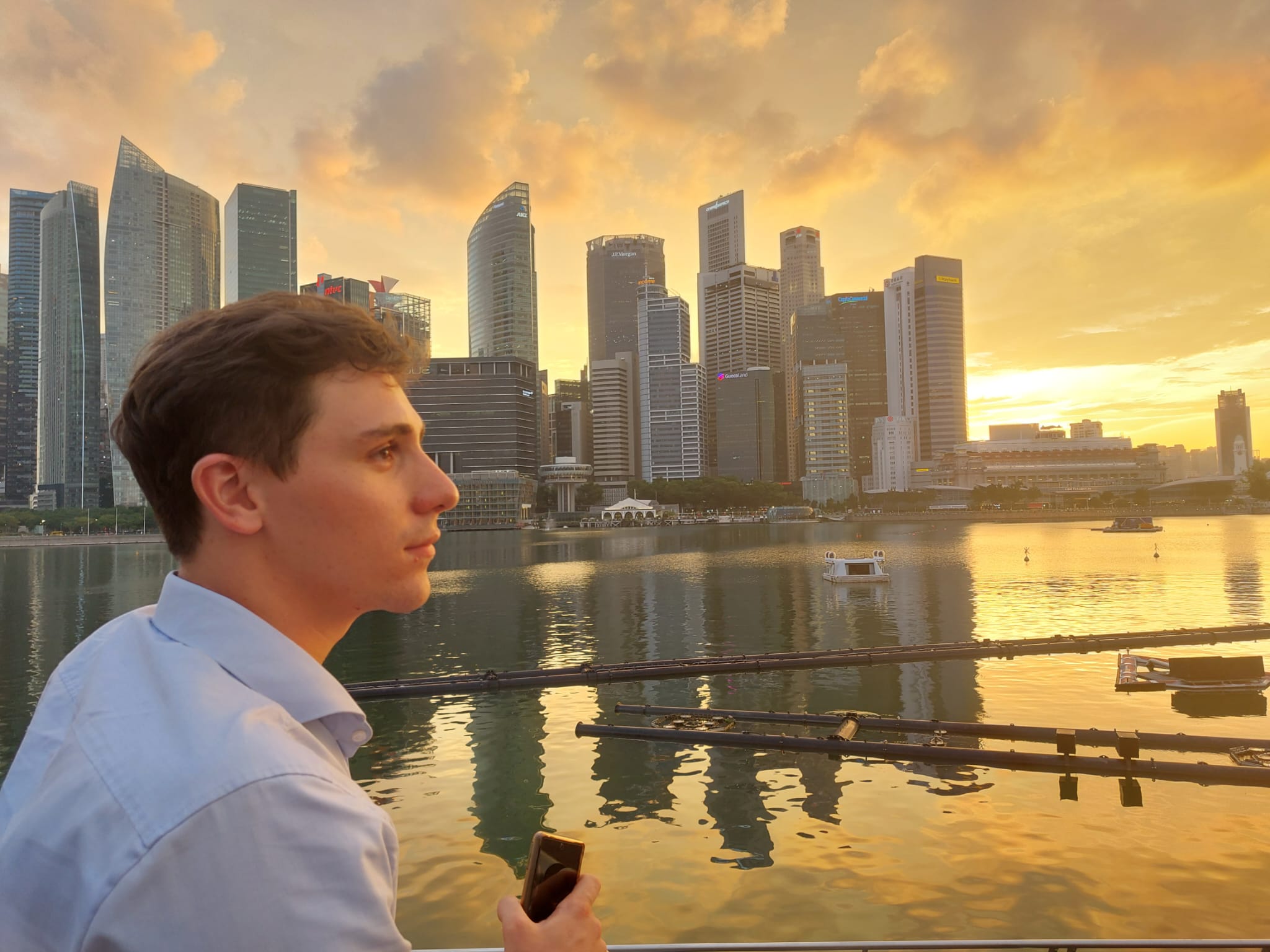 Leonardo Lotto Its journey begins Classical High School in Aosta Where, in the third year, out of a desire to have an experience abroad, he decided to transfer to Valbonne in France to gethexapakDual baccalaureate. Once he finished high school, Leonardo chose to enroll in the famous Bocconi University Milan for a three-year degree in Business and Management: "The years I spent in the Lombard capital were the best of my life. Unfortunately, Covid intervened during this period and I had to return to the Valley, giving up the opportunity to do an Erasmus, which I was fond of very ".
However, the epidemic does not discourage him from traveling and studying abroad, and therefore, as soon as possible, Leonardo applies and is selected for a CEMS MA in International Management from the National University of Singapore .
In Singapore he finds Leonardo A completely different society than it used to be. In this new reality, in fact, the individual is only seen as part of society and everything is governed by very strict rules. Another special aspect that Leonardo had to deal with was the climate: constant heat and humidity, which made even the most ordinary activities tiring.
This course takes Leonardo around the world: in addition to Singapore, in fact, he first moves to Lisbon then to Sydney.
"I have always faced the different experiences myself. In Milan I had roommates, but none of my acquaintances or from Valle d'Aosta, specifically." I wanted to grow my own network And my experiences. Studying has always taken up a large part of my day, but I love to travel and so, in my free time, I always make use of it to get to know new places. Singapore was the best place to travel: there are excellent connections and so I was able to see many interesting places."
A path, Leonardo's path, still on the launchpad: "In June I will finish the master's program and in this period I have The opportunity to make two training, which allowed me to gain experience and get to know completely different realities and people. This led me to imagine my immediate future away from Aosta Valley and Italy. My family has invested heavily in my education and our country does not offer the right possibilities, especially in terms of salary, especially when it comes to young people. I would like to be able to return to Singapore or, to stay closer to home, find a job in Switzerland or in London, which is a very important financial centre."
His long-term thinking was different: "However, I would like to go back to Italy one day. For me to travel." this means to exploreAnd Know new culturesAnd understand its mechanisms And the hierarchy: what I learn and will learn in these years will be the baggage that I will take home and provide for my country."
"Infuriatingly humble social media ninja. Devoted travel junkie. Student. Avid internet lover."