World
Latest news of Ukraine. Der Spiegel: "Berlin can deliver 19 Leopards to Kyiv"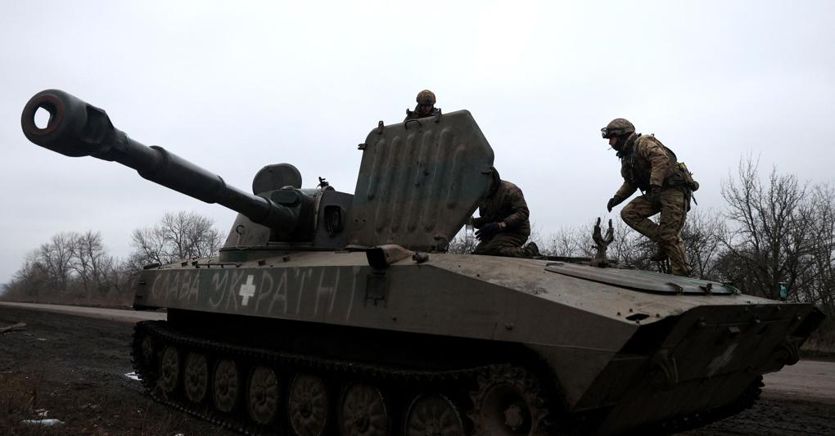 "Indecision is killing more and more people," Zelensky says of Berlin's lack of a green light to deliver Leopard tanks to Kyiv. Today in Paris, a meeting between Macron and Schultz. The German Defense Minister announces that he will go "soon" to Kyiv. Even Japanese Prime Minister Kishida evaluates the visit. Meanwhile, the United States advises Ukraine to wait to launch the final offensive against Russia until the last package of American weapons is available
Schultz: France and Germany will continue to support Ukraine

"We will continue to provide Ukraine, as long as necessary, with all the support it needs": German Chancellor Olaf Scholz promised today, together with French President, Emmanuel Macron.

"Together as Europeans, in order to defend the European peace project," Schultz said at a ceremony at the Sorbonne University marking the 60th anniversary of the Elysee Treaty of reconciliation between Germany and France.

Der Spiegel: "Germany can deliver 19 Leopards to Kyiv"

Germany may decide to deliver 19 Leopard tanks to Ukraine. This was revealed by Der Spiegel, according to which the Minister of Defense, Boris Pistorius, wants to check which Leopard tanks the German army can guarantee in Kyiv.

In the list of available tanks, the German Army appears to have a total of 312 different Leopard 2 tanks of various series, of which 99 are under maintenance. As a result, there are 212 Leopard 2s in the German forces' inventory. According to Bundeswehr insiders, the list also shows which models would be suitable for delivery to Ukraine. Thus, it is conceivable that the Bundeswehr will be able to deliver the 19 Leopard 2A5 models.

Arrested Deputy Minister of Kyiv on charges of corruption in the purchase of generators

Ukraine's National Anti-Corruption Prosecutor's Office has ordered the arrest and search of the home of the Deputy Minister of Local Development and Infrastructure, Vasyl Losinsky, Ukraineska Pravda reports.

Losynskii was fired after being accused of accepting $435,000 in petty cash as part of a generator deal.
"Infuriatingly humble social media ninja. Devoted travel junkie. Student. Avid internet lover."