Business
Labor Department Introduces Extensive Expansion of Overtime Eligibility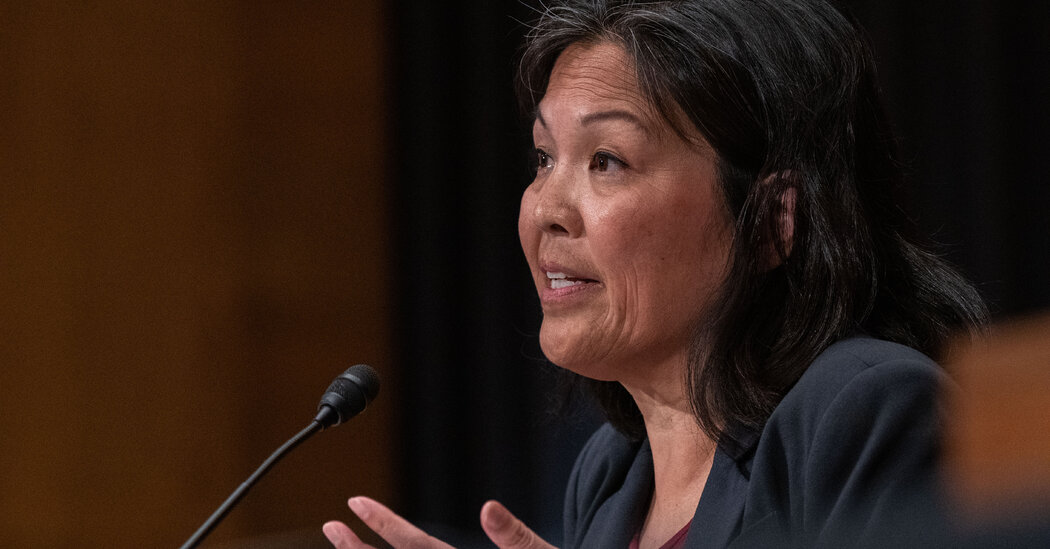 Title: Biden Administration Proposes Expansion of Overtime Pay Eligibility for Salaried Workers
As part of its efforts to safeguard workers' rights and promote economic security, the Biden administration has introduced a significant increase in the threshold for salaried employees to qualify for overtime pay. The proposed rule, issued by the Labor Department, aims to raise the cutoff for overtime pay after working 40 hours a week from the previous level of $35,500 to approximately $55,000 per year.
If approved and implemented, the new regulation would extend overtime pay eligibility to an estimated 3.6 million salaried workers falling between the current and proposed thresholds. This move is seen as a significant step towards safeguarding workers' rights and promoting a fairer labor landscape.
The Department of Labor contends that the proposed rule will help restore economic security for workers by expanding overtime protections. Under the current system, many salaried employees who work long hours do not receive any additional compensation beyond their regular salary. By raising the cutoff, more employees will be entitled to receive overtime pay, providing them with fair compensation for their extra efforts.
One potential repercussion of the proposed rule is that some employers may choose to increase workers' pay above the $55,000 threshold to circumvent paying overtime. While this could alleviate financial burdens, it may also undermine the intention behind the rule by excluding more workers from receiving overtime pay.
Julie Su, the acting secretary of the Labor Department, voiced her support for the proposed rule, emphasizing the potential benefits it would offer millions of salaried workers. She emphasized that the increase in overtime pay eligibility would not only provide workers with additional income but also demonstrate the government's commitment to protecting workers' economic interests.
The proposed increase in the overtime pay threshold reflects the Biden administration's commitment to create a more equitable and just workforce. By expanding overtime pay eligibility, the government is taking a step toward remedying income inequalities and ensuring that employees are fairly compensated for their time and effort.
The proposed rule will now undergo a public comment period, during which stakeholders and the public can provide feedback and suggestions. In the coming months, the Department of Labor will review the comments received and consider potential revisions before finalizing the regulation. If approved, the new threshold could bring significant changes to the lives of millions of salaried workers who have long deserved fair compensation for their labor.
"Food expert. Unapologetic bacon maven. Beer enthusiast. Pop cultureaholic. General travel scholar. Total internet buff."