Kama Sport or Data Play Fun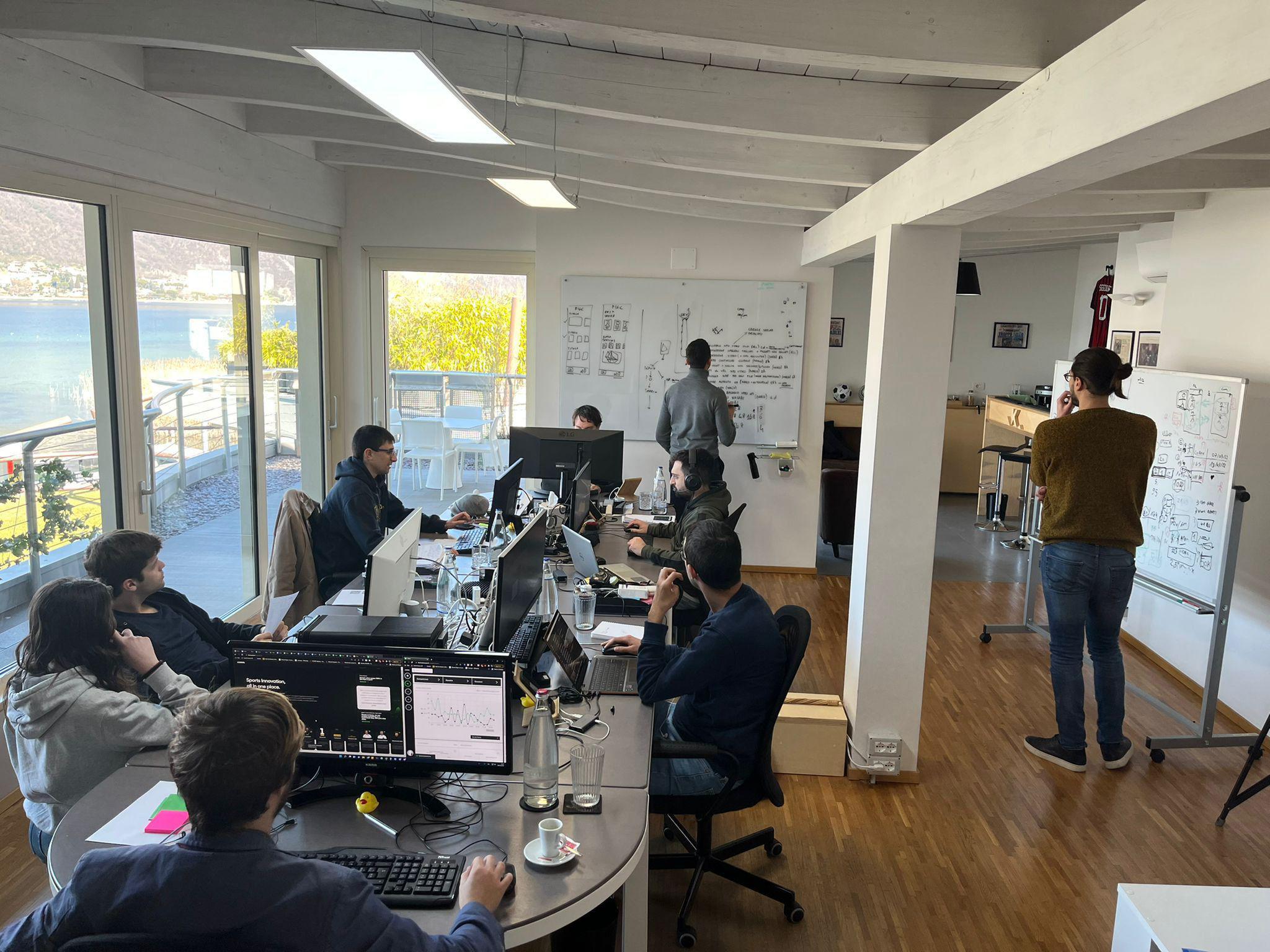 It has been said that Italy is not a country for young people. The story of this software house, founded in 2019, on Lake Iseo, by some young people, and in just three years becoming a reference point for the most advanced frontiers of IT applied to sports and tactical training in football, is the demonstration that a good idea beats All preconceptions. Kama Sport combines two passions: one for sport and the other for innovation. The basis of everything is the idea of ​​some young people who meet at the University of Trento. They are Davide Ragazzi, Carlo Bertelli, and Nicola Bosio. In 2017, while Carlo Bertelli, born in 1995, now CEO, was pursuing studies in Physics at the University of Trento, he met his traveling and football buddies. A competition is held on campus, over the course of several days, in which many experts in the field of match analysis participate. The meeting, organized by FIFA, marked the first date on the subject in the Italian context, while the subject was already widespread in the Anglo-Saxon panorama. "Our peculiarity – explains Carlo Bertelli – is our understanding of the value of data in sports. Every football match, for example, but it applies to all sports, has a lot of data, from game data, such as shots, to medical data, locations and other data. We are able to provide an integrated system that collects and analyzes all the data."
The idea seems simple to Carlo Bertelli (photo right), 28, who has a degree in physics from Trento, one in finance from Lewis and one in politics from Harvard. The secret of his success? "Use your free time to think. And then don't be afraid to make a mistake or say what you do. Talking about your idea is the best way to find partners and even financiers. When you leave, you are not ready, but you have to choose a suitable place. We have chosen where the coaches are and who By consolidating and analyzing the data, we quickly became central to their work." Becoming a niche staple is not only advice to give to young people who want to follow in the footsteps of the founder of this innovative startup, but also the secret to Kama's business, which is tripling in turnover every year, going from one million to three million from 2022 to 2023. Today they work with the founders, and they are all under thirty, 45 people. Kama Sport's flagship product is an integrated platform that allows technical staff to collect, analyze and process all data related to their team, as well as explore and analyze third-party data, in a single platform that streamlines operations and allows you to make better decisions in less time.
In fact, the main advantage of the product is the ability to aggregate solutions offered by various data suppliers into a single platform, capable of offering a cross-sectional, complete and easy-to-use service. "Kama solutions make data integration and personalization its core business, staying in touch with the technical team in order to improve and integrate even the smallest details day in and day out and deliver ever more performance results for even more specific needs," explains Bertelli. The combination of sport and technology has allowed Kama Sport, through software and algorithms, to bring about fundamental change within the entire sector. He was, in fact, able to attract interest, and thus to secure commercial agreements with both prestigious clubs and coaches, both nationally and internationally. The software house is now working with Lega Seria A, with the aim of accompanying the football clubs of the top Italian championship towards digital transformation and development. This deal marks an important turning point for the company, which has also opened a US office in Miami. "Our goal now is to expand the scope of other sports, such as basketball, American football and many others, but also in other sectors. In fact, sports are also involved in infrastructure, which links sports with tourism, stadiums, politics, society, and the media, "says Bertelli. It is a multidisciplinary, forward-looking approach.
Cama was actually born on Lake Iseo in Paratico. "We consider it best to be born on the lake and work here. First and foremost, the company is entirely digital, so distances are indifferent in our profession, but the most important, and often underestimated, fact is that those who come For those who visit us, especially professionals who work in a very large chaotic reality, they consider it absolutely wonderful that we can dedicate ourselves to relaxation and tranquility, mainly due to the lower traffic compared to the large cities that the region offers. And the panoramas, such as those offered by Lake Iseo, complete the picture ", he explains Managing Director. The Kama software processes game actions, running and passing trajectories, physical parameters, density in areas of the field and in game phases, physiological and medical indicators and everything that can be useful to the technical staff of teams both to improve the physical and technical performance of individual players, to determine the best tactics, not only for each Game by game, but also for each specific stage of the game, as well as to make training sessions more efficient and tailor them to the conditions of each individual player and implement technical skills.
"Introvert. Avid gamer. Wannabe beer advocate. Subtly charming zombie junkie. Social media trailblazer. Web scholar."