World
Japan earthquake measuring 6.1 on the Richter scale off the northern island of Hokkaido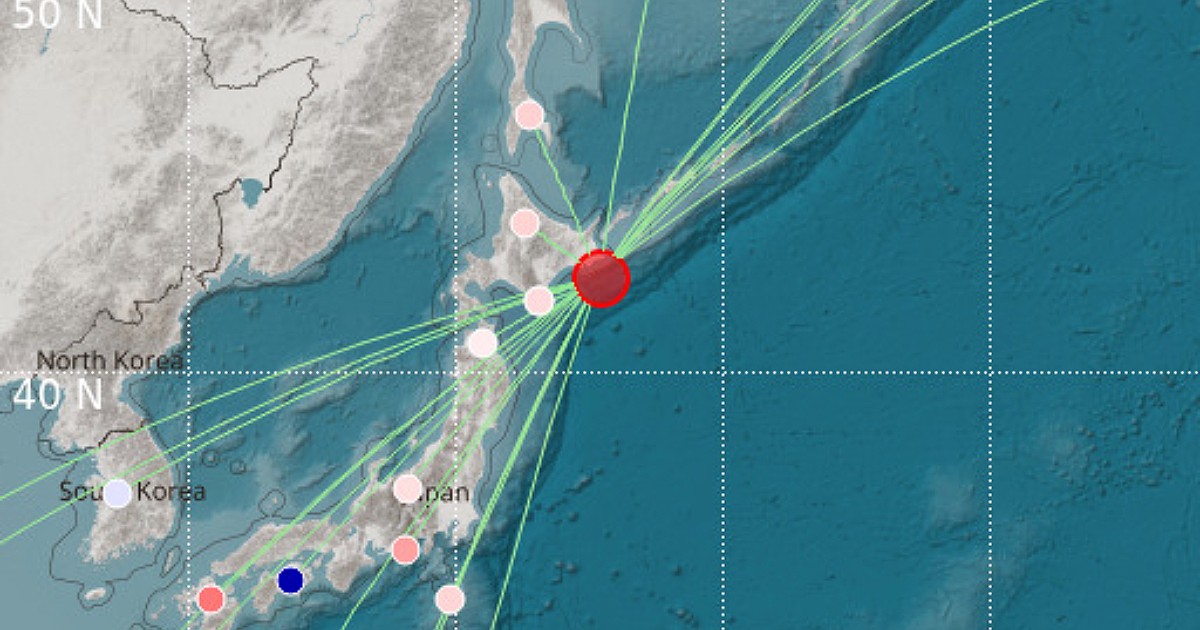 This was announced by the Japan Meteorological Agency, that the epicenter of the earthquake, which occurred at 22.27 local time, was at a depth of 60 kilometers. No tsunami warning was issued
An earthquake measuring 6.1 on the Richter scale was recorded in Japan off the northern island of Hokkaido. This was announced by the Japan Meteorological Agency, that the epicenter of the earthquake, which occurred at 22.27 local time, was at a depth of 60 kilometers.
ird2023dxzsko Hokkaido, Japan Region mb 5.9 2023/02/25 13:27:39 – The event has not been reviewed by a seismologist. For later updates and details please see https://t.co/nYnJjNMSmC #Earthquake # Somaya #Earthquake #지진 #地震 pic.twitter.com/GT1PH2zICm

– New Caledonia Seismological Observatory – RT Earthquake Alert (NCseismicobserv) February 25, 2023
No tsunami warning was issued following the offshore earthquake that shook coastal cities Koshiro and Nemuru. There were no immediate reports of damage or injuries from major Japanese media. The US Geological Survey stated that the earthquake was recorded at a depth of about 43 kilometers. Speaking to public broadcaster NHK, the expert warned residents to be wary of earthquakes for about a week.
"Infuriatingly humble social media ninja. Devoted travel junkie. Student. Avid internet lover."