Sports
James Harden Impresses with 17 Points in Debut as Clippers Suffer Loss to Knicks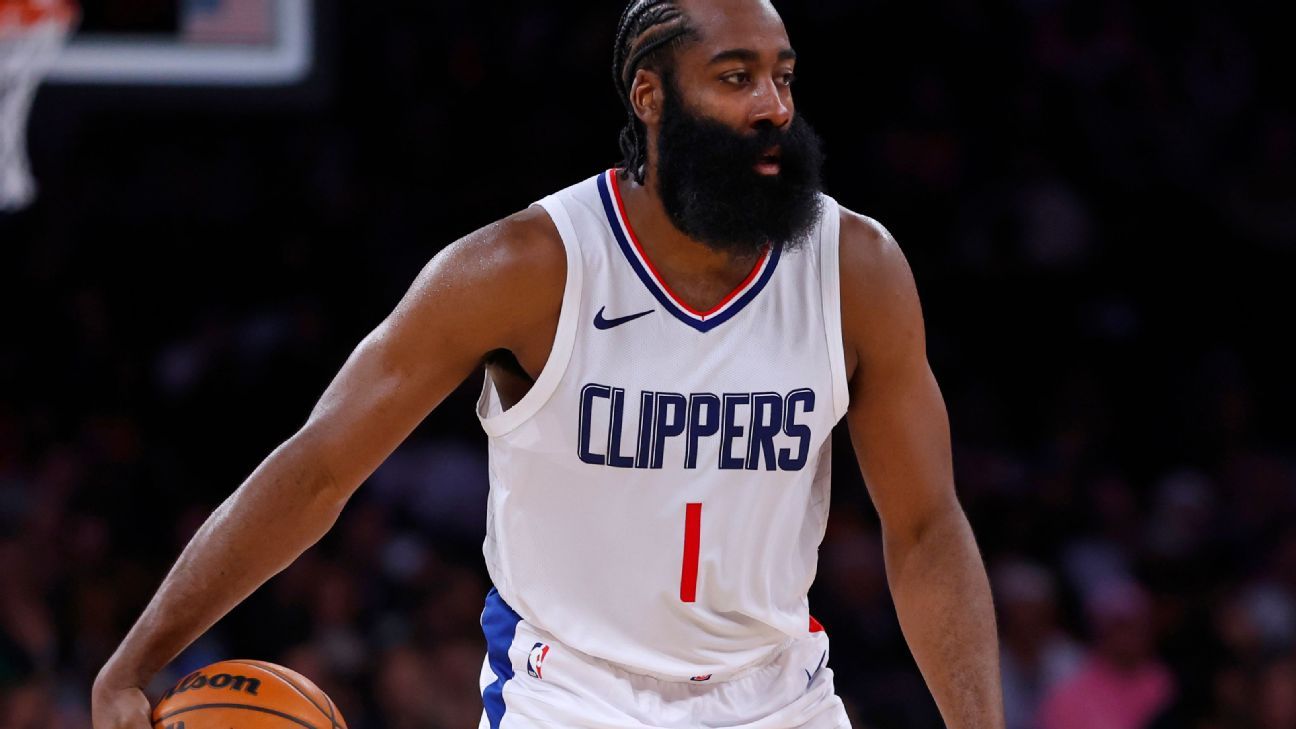 Title: James Harden Shines in LA Clippers Debut Despite Team Struggles
In an exciting turn of events, James Harden made his eagerly awaited debut with the LA Clippers following his trade from the Philadelphia 76ers. The dynamic guard expressed mixed emotions, admitting that it felt "kind of weird" to jump into action without a training camp. Nevertheless, he showed enthusiasm about teaming up with star players Kawhi Leonard, Paul George, and Russell Westbrook.
Harden's first game in a Clippers jersey was nothing short of impressive. In his 31 minutes on the court, he showcased his scoring ability and playmaking skills, tallying 17 points and dishing out six assists. The renowned ball-handler seamlessly integrated himself into the team's system, proving his worth and potential as a valuable asset.
However, despite the formidable lineup that included all four stars, the Clippers encountered challenges throughout the game. Turnovers and rebounding issues plagued their performance, preventing them from achieving the desired cohesion on the court. The Clippers' coaching staff will undoubtedly be focused on addressing these areas of concern to optimize their chances of success.
Unfortunately, the game was not without its setbacks for the Clippers. Backup center Mason Plumlee sustained a left knee sprain and will undergo further evaluation to determine the extent of his injury. The team hopes for a swift recovery for Plumlee, who had displayed promising contributions prior to his untimely setback.
Interestingly, Harden's impact extended beyond just playing alongside the starting lineup. He also exhibited his versatility by guiding the team's second unit, orchestrating plays with precision and making excellent passes. Clippers coach Ty Lue acknowledged this potential and emphasized the need for a significant sample size, suggesting that it might take about 10 games for the team to fully gauge its collective effectiveness.
Despite the loss in their debut outing, optimism still resonates among the players. They remain confident in the team's abundance of talent and recognize the immense potential for growth and success moving forward. The Clippers' star-studded roster brings hope and excitement to fans, who eagerly await their favorite team's journey in the coming weeks and months.
In conclusion, James Harden's debut with the LA Clippers left a lasting impression, despite the team's initial struggles. As the players continue to build chemistry on the court, the anticipation for their future performances grows. With Harden's arrival, the Clippers have a chance to transform into a formidable force and make a statement in the highly competitive NBA.
"Explorer. Devoted travel specialist. Web expert. Organizer. Social media geek. Coffee enthusiast. Extreme troublemaker. Food trailblazer. Total bacon buff."