World
Israel Calls for Meeting with Russian Ambassador regarding Moscow's Hosting of Hamas Officials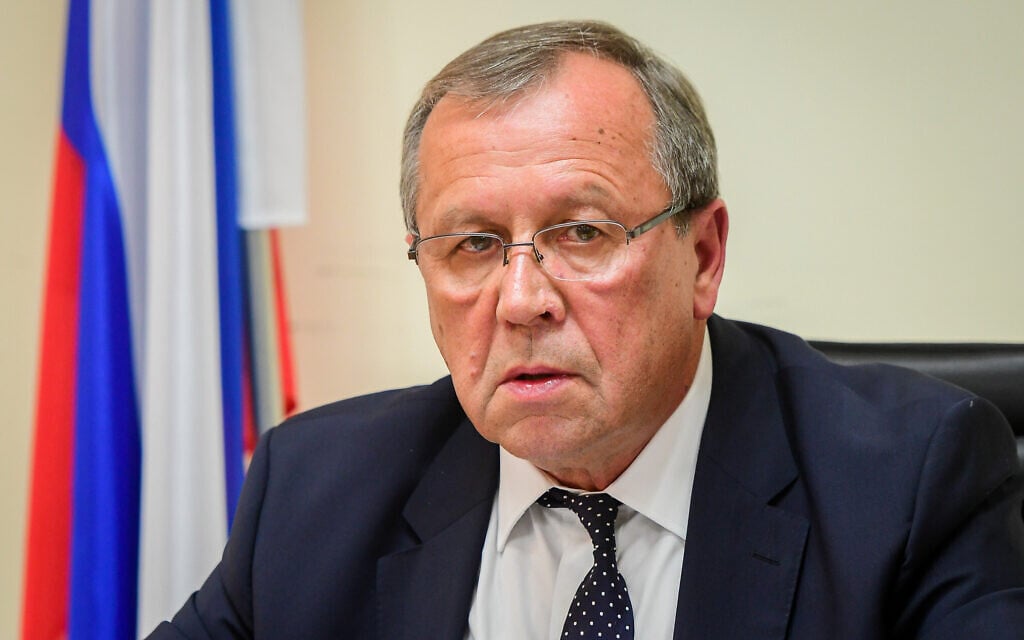 Title: Israel Confronts Russia Over Its Stance During Israel-Hamas Conflict
In a significant diplomatic development, the Foreign Ministry of Israel summoned the Russian ambassador to express its concerns about Russia's attitude during the recent war between Israel and Hamas. Israel accused Russia of inadvertently supporting terrorism against Israel by hosting Hamas representatives in Moscow while refraining from condemning the group.
Israel specifically called out Russia for its repeated statements against the Jewish state during the Gaza conflict. The Israeli government expressed its disappointment with Russia's actions, which it believes grant legitimacy to acts of terror committed by Hamas against the Israeli people.
Adding to the tension, Russia presented a United Nations Security Council resolution calling for a ceasefire, noticeable for not mentioning Hamas, which was subsequently struck down. The move fueled Israel's suspicions regarding Russia's stance on the matter.
In response to continued rocket attacks by Hamas and other terror groups from Gaza, Israel has unequivocally pledged to eradicate Hamas and remove it from power in the region. These attacks have resulted in the loss of both Israeli and Palestinian lives, as well as injuries and mass displacements.
Of concern is Russia's amicable relationship with Hamas, which has prompted diplomatic efforts to secure the release of Russian hostages being held in Gaza. The Russian government has begun to engage with Hamas, resorting to diplomatic channels to negotiate their release.
Moreover, doubts surround the authenticity of casualty figures cited by Gaza's Hamas-run health ministry, as they cannot be independently verified. It is suspected that the reported number of casualties includes members of Hamas killed within Gaza, as well as individuals affected by misfired Palestinian rockets.
The growing tensions between Israel and Russia underscore the complex dynamics of the Israel-Hamas conflict. As both sides dig in their heels, diplomatic negotiations and international efforts to de-escalate the situation remain pivotal to achieving a lasting peace in the region.
"Explorer. Devoted travel specialist. Web expert. Organizer. Social media geek. Coffee enthusiast. Extreme troublemaker. Food trailblazer. Total bacon buff."