science
Isola di Vulcano, a bacterium that devours carbon dioxide molecules "with astonishing speed" has discovered the benefit of cleaning up the atmosphere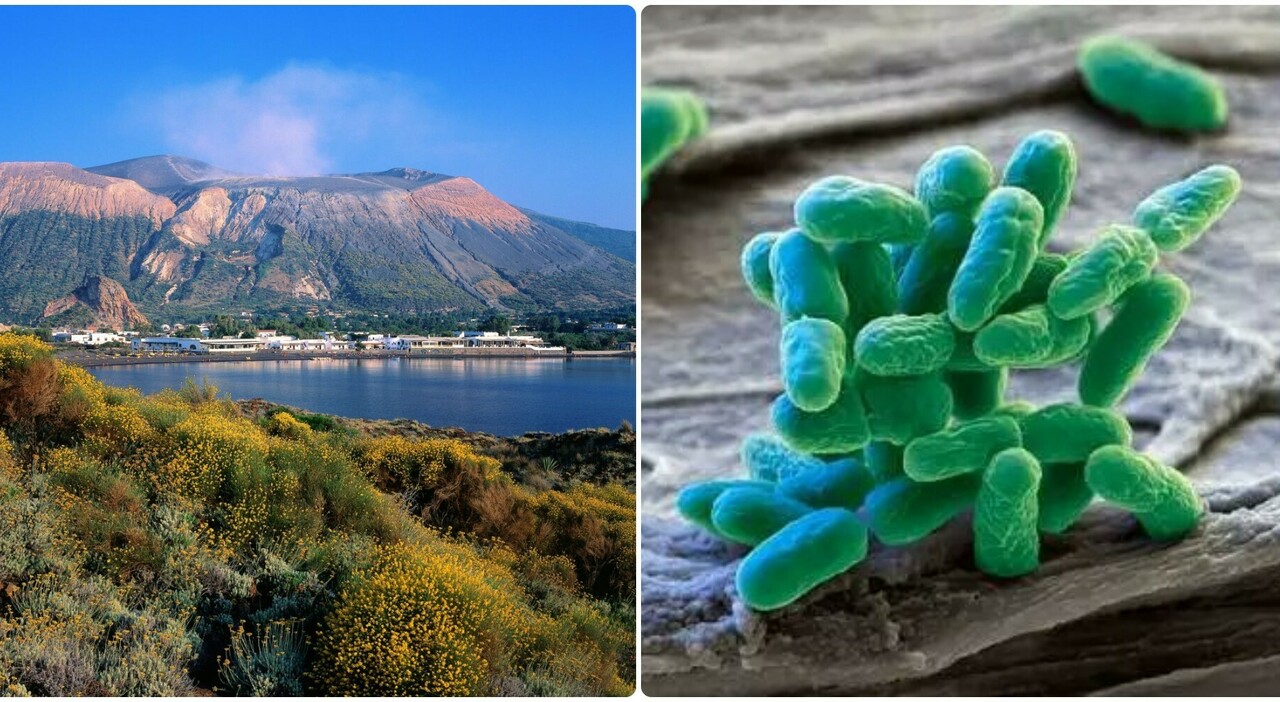 There are microbes that "eat" carbon dioxide (CO2) molecules, and then convert them into "biomass", that is, natural organic materials that can be used as a source of clean energy. nearVulcan IslandIn the Aeolian Archipelago, some American scientists noted that one such organism was able to carry out the process in a "surprisingly fast manner".
It is a special type of microbe that belongs to the group of "cyanobacteria," which are single-celled microorganisms that live primarily in aquatic environments. In a geyser of volcanic origin, overflowing with carbon dioxide, US researchers observed that indigenous Aeolian bacteria extracted carbon from carbon dioxide molecules at a record rate, higher than any other cyanobacteria classified to date.
The discovery, which dates back to September 2022, was made by a team of experts led by Dr Braden Tierney, from Harvard Medical School, and funded by the American company "Seed Health", which is known for developing probiotics. Experts sent a sample of these cyanobacteria to the famous Boston University laboratories: outside they confirmed that wind microbes grew much faster than their counterparts.
It may not be a coincidence that the discovery of this particular microbe occurred near a volcano surrounded by water. In fact, volcanic activity produces, among other gases, huge amounts of carbon dioxide: according to a study byAmerican Geophysical UnionThe amount of carbon dioxide emitted by volcanoes per year ranges from 100 to 500 million tons. The most polluting volcano in the world is Etna, which alone contributes 10% of global emissions from volcanic activities (more than 9,000 tons of carbon dioxide per day).
So it's possible – even if it hasn't yet been proven – that the CO2-rich pools of water near Vulcano Island somehow stimulated the proliferation of above-average photosynthetic cyanobacteria. Moreover, according to Tierney and his colleagues, the new Aeolian microbe had another unusual property: it would sink deeper into the water, which could help it absorb more carbon dioxide.
In February of this year, the team led by Tierney also explored the hot springs in rocky mountains Colorado, USA, where carbon dioxide levels are even higher. These results are still under analysis.
Bacteria are used to clean the atmosphere and create bioproducts
For some time now, the scientific community has had the idea of ​​being able to exploit the activity of bacteria — even genetically modified ones — to recover carbon dioxide and clean the atmosphere of greenhouse gases. "Our work with Dr Tierney is fully aligned with this mission and can help unlock new methods of carbon capture," Raja Dhir, chief executive of Seed Health, told The Guardian.
Another study published by the International Journal of Environmental Science and Technology (IJEST) notes that "using bacteria modified to handle carbon dioxide has the added benefit of generating useful industrial by-products such as biofuels, pharmaceutical compounds, and bioplastics." In fact, many companies see microorganisms as a potential source of business in the future.
For example, the US company LanzaTech is already using bacteria to convert carbon dioxide into commercial biofuels and chemicals. UK-based CyanoCapture, backed by Shell and Elon Musk, is harnessing cyanobacteria to produce biomass and bio-oils.
Read the full article
on the messenger
"Food expert. Unapologetic bacon maven. Beer enthusiast. Pop cultureaholic. General travel scholar. Total internet buff."