Economy
International Monetary Fund: Weak global growth, stuck at 3% over the next five years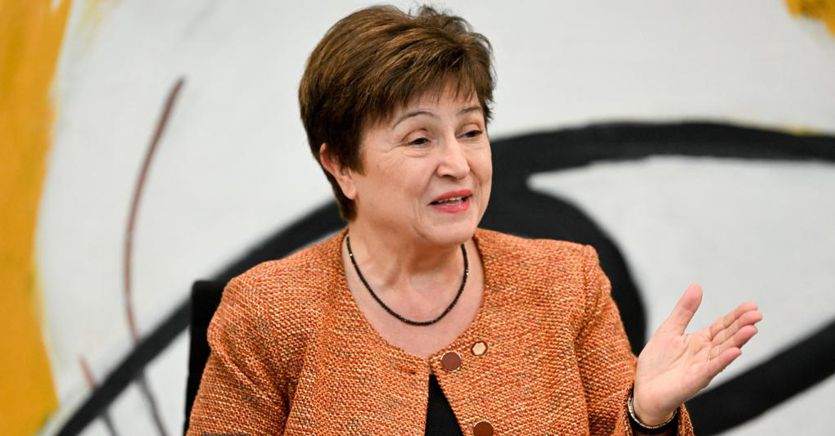 The IMF sees weak global growth not only in 2023 but also in a medium-term perspective.
"And as you will see in next week's World Economic Outlook," IMF Managing Director Kristalina Georgieva said in her keynote address at the IMF and World Bank Spring Meetings. Global growth in 2022 has fallen by almost half, from 6.1 percent to 3.4 percent. The slowdown continues this year and we expect the global economy to grow less than 3 percent in 2023. "It is necessary to act decisively," Georgieva stressed, given that "a strong economic recovery remains elusive, with increasing geopolitical tensions and inflation still high." ".
"We expect in the next five years Global growth is around 3%.It is our lowest growth forecast over the medium term since 1990. The marked slowdown in the Chinese economy, which had instead been the engine of global growth for years, was crucial.
Three priorities to support recovery
Three priorities, "three great climbing heights" to ensure a strong recovery to the world. Georgieva always listed them. The first relates to fighting inflation and safeguarding financial stability. As long as fiscal pressures remain limited, we expect central banks to remain on the right track in combating inflation. At the same time, they must address financial stability risks as they arise, through appropriate liquidity provision. The key is to closely monitor risks to banks and non-bank financial institutions, as well as vulnerabilities in sectors such as commercial real estate.
Then pay attention to pressures in the banking sector, even if "today banks have become stronger and more flexible in general, and political decision makers" combined "remarkable speed and accuracy in their moves in recent weeks. Having said that – added Georgieva – there are still concerns about vulnerabilities that can be hidden, they are not in banks, but also in the non-banking sector. This is not the time to be careless."
"Explorer. Devoted travel specialist. Web expert. Organizer. Social media geek. Coffee enthusiast. Extreme troublemaker. Food trailblazer. Total bacon buff."