Technology
Intel Unveils 14th Gen Core Series for Desktop: Core i9-14900K, Core i7-14700K, and Core i5-14600K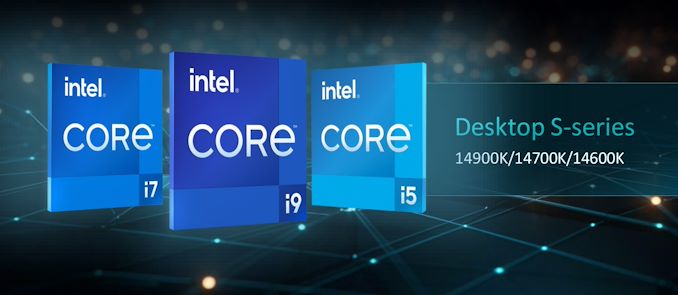 Intel, the renowned semiconductor manufacturer, has recently made an exciting announcement that has tech enthusiasts buzzing with anticipation. The company has officially unveiled its 14th Generation Core desktop processors, codenamed Raptor Lake Refresh, which promise improved performance and enhanced capabilities.
The latest chips from Intel are based on the existing Raptor Lake silicon but come with refinements in manufacturing and binning techniques. This, in turn, results in better overall performance and efficiency. What's particularly impressive is that Intel has managed to keep the pricing consistent with the previous generation, the 13th Gen Core series, ensuring that users get an upgraded experience without breaking the bank.
At the forefront of the new lineup is the Core i9-14900K, a flagship processor that boasts an impressive boost clock speed of up to 6 GHz straight out of the box. This incredibly powerful processor features 8 Raptor Cove performance cores and 16 Gracemont-based efficiency cores, offering a staggering total of 24 CPU cores capable of executing 32 threads. This abundance of processing power is sure to deliver exceptional performance for even the most demanding tasks.
The Core i7-14700K, another standout addition to the lineup, now offers 12 efficiency cores and 8 performance cores. This combination allows for greater multitasking capabilities, making it ideal for both creators and gamers looking to tackle resource-intensive applications or games.
In terms of the Core i5 series, including the Core i5-14600K and Core i5-13600K, the differences in specifications and frequencies are minimal. Nonetheless, the Core i5 processors still deliver remarkable performance that meets the needs of mainstream users.
To further enhance the overclocking capabilities of their top-tier processors, Intel has introduced a new feature called 'AI Assist' for the 14th Gen Core i9 series. This innovation leverages AI technology to optimize and enhance overclocking settings, ensuring users can push their processors to their limits while maintaining stability.
According to Intel, the 14th Gen Core series offers up to 23% better gaming performance compared to its predecessor, the 12th Gen Core series. This significant improvement is sure to delight gamers and content creators alike, who rely on powerful processors for seamless performance and a smooth gaming experience.
What's more, Intel has ensured backward compatibility with the new chips, as they are compatible with preexisting 600 and 700-series motherboards that use the LGA 1700 socket. This guarantees that users can upgrade to the latest generation without the need for a complete overhaul of their systems.
Excitingly, the wait for these groundbreaking processors won't be long, as Intel plans to make the 14th Gen Core processors available for purchase starting October 17th. The prices for these formidable processors will range from $589 for the top-of-the-line Core i9-14900K to $319 for the Core i5-14600K.
With Intel's 14th Gen Core desktop processors, users can expect a significant leap in performance and efficiency, making them a worthwhile investment for anyone seeking cutting-edge technology. Whether you're a gamer, content creator, or power user, these processors are sure to deliver the horsepower needed to tackle even the most demanding tasks. Stay tuned for their arrival on shelves this October, as they are poised to revolutionize the desktop computing experience.
"Food expert. Unapologetic bacon maven. Beer enthusiast. Pop cultureaholic. General travel scholar. Total internet buff."