Business
Intel Construction Progresses as Suppliers Identity Remains Elusive: The News Teller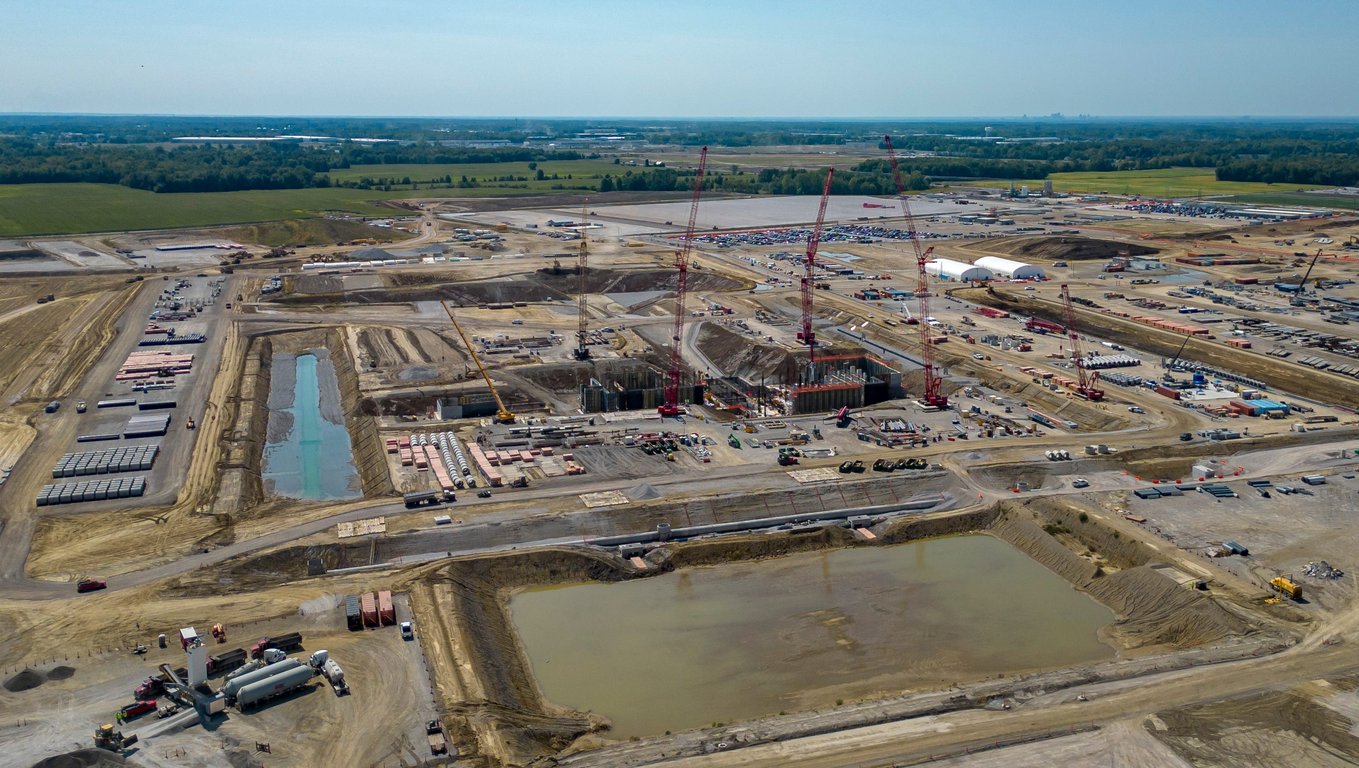 Title: Intel's $20 Billion Investment in New Albany Boosts Regional Economy, but Supplier Plans Remain a Mystery
Subtitle: Construction Continues at Intel's New Albany Plants, with Suppliers Yet to Announce Intentions
Intel's ambitious $20 billion investment in New Albany, Ohio aims to create a thriving ecosystem of suppliers near its two new plants, expected to significantly boost job opportunities and economic growth in the region. However, over a year after the project's initiation, no major suppliers have publicly announced their plans for the area, leaving the intentions surrounding these potential partnerships largely uncertain.
Notably, Intel had previously identified Air Products, Applied Materials, LAM Research, and Ultra Clean Technology as companies that would establish a presence in New Albany to serve Intel. Despite multiple inquiries, all four suppliers have remained mum regarding their plans, while Intel has declined to comment on the matter.
However, the lack of official announcements does not signify a lack of progress. Construction remains on schedule for the plants to commence production in 2025, and Intel's existing relationships with around 140 suppliers in Ohio suggest a positive outlook. Approximately 30 of these suppliers are expected to set up shop around the New Albany plants.
Leaders from the Columbus Partnership and One Columbus have actively engaged with Intel suppliers across the United States, Asia, and Europe, reporting that progress remains on track. The site designated for the plants includes 250 acres specifically reserved for suppliers, providing ample space for chemical storage, equipment, and other inventory required for Intel's operations.
Intel has chosen not to disclose the identities of all its suppliers, citing the highly competitive nature of the industry. However, Lt. Gov Jon Husted and Gov. Mike DeWine maintain open communication channels with Intel executives, including CEO Pat Gelsinger, receiving regular updates on the project's developments.
While the success and growth of the fabs and suppliers in New Albany will ultimately depend on Intel's business performance and ability to attract customers, the construction progress signifies a positive trajectory. Intel is also prioritizing the completion of its Chandler, Arizona expansion, given its securement of a major customer and its existing presence and workforce in the state.
To expedite the development of the Arizona project and a project in Oregon, Intel has submitted an application for funding from the CHIPS Act. This act, valued at $52.9 billion, aims to restore semiconductor production in the United States, offering tax credits for capital expenses. It is expected that funding distribution will commence this year.
As construction in New Albany remains on track, currently accommodating around 500 workers, Intel has previously stated that up to 7,000 construction workers could be employed on the project. Union leaders express confidence in Intel's dedication to the New Albany venture, understanding the logical prioritization of the Arizona expansion due to the company's established presence and workforce in the state.
In conclusion, Intel's substantial investment in New Albany holds the promise of economic growth and increased opportunities for local workers. While the plans of potential suppliers remain undisclosed, construction progress indicates a positive trajectory towards achieving Intel's goals in the region. As Intel continues to expand its operations, the technology giant solidifies its commitment to fostering a strong semiconductor industry within the United States.
Word count: 401 words
"Infuriatingly humble social media ninja. Devoted travel junkie. Student. Avid internet lover."