Immigration, Security and Trade Relations: A Mexico-US-Canada Summit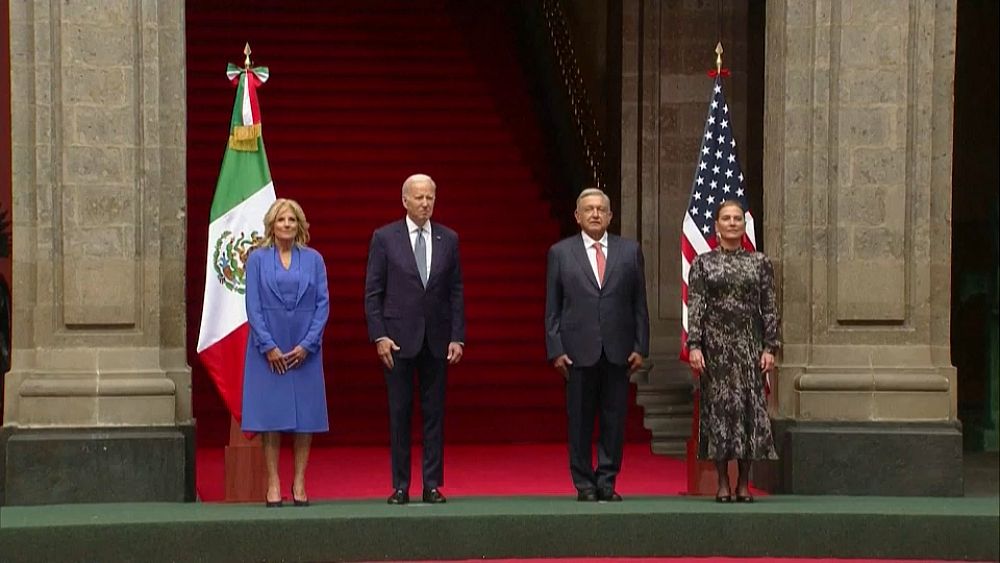 Mexican President López Obrador, his US counterpart Joe Biden and Canadian Prime Minister Justin Trudeau meet for the first summit of the three countries' leaders since late 2021. The summit is scheduled to begin on Tuesday, January 10, with a series of trilateral talks. But the presidents of the United States and Mexico have already met on Monday, and Biden has particularly stressed the need for agreements between the two countries on immigration and trade relations.
Biden calls for cooperation in the field of competitiveness, security and immigration
"We need to strengthen our supply chains to improve our competitiveness. We also need to discuss security, starting with joint action to tackle the opioid plague fentanyl, which has already killed 100,000 Americans. Finally, we need to address the issue of irregular immigration, which I believe, however, we Already on the right track."
Canadian Prime Minister Justin Trudeau arrived in Mexico City Monday afternoon for the summit with Biden and Obrador that begins on Tuesday.
Obrador opponents in the streets of Mexico City
Meanwhile, groups of opponents of the Mexican president demonstrated in the streets of the capital, and gathered in particular in front of the embassies of the United States and Canada.
This is Biden's first visit to a Latin American country since his election as president. Barack Obama was the last American leader to specifically visit Mexico, in 2014.
"Devoted bacon guru. Award-winning explorer. Internet junkie. Web lover."