sport
Immediate exploitation of Switzerland, which overthrew Finland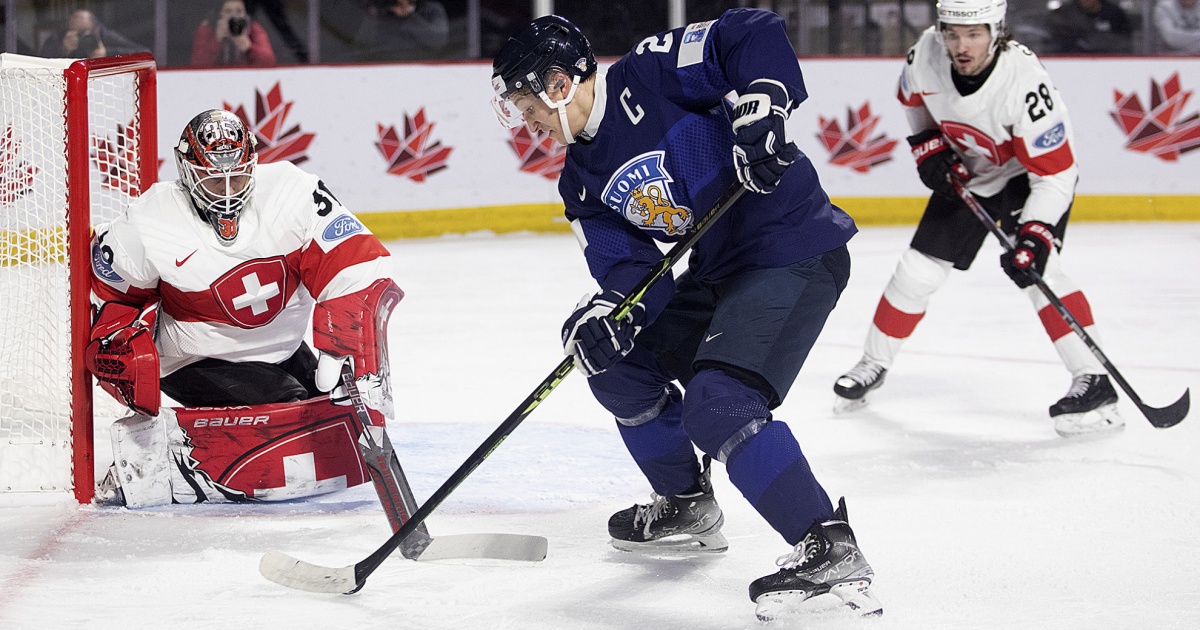 For the Swiss national team, the U-20 World Cup opened with a feat. In Moncton (Canada) in the first match of Group B, the Swiss team won 3-2 in overtime against Finland. And they did it on the end of a stellar performance, especially during the second and third periods, when they repeatedly put the Scandinavian rearguard in a bad light. Switzerland also showed character, having fallen behind at 22'24 on three Finns to one, finished off by Kapanen, but built starting from a red cross foul on the offensive blue line. Starting from the second period, the boys from Marco Bayer began to exert more constant pressure, which put the Finnish game build in a difficult situation, which allowed them to be dangerous several times from the opponent's goalkeeper, right up to the equalizing goal, which he scored in Minute 32'54 "by Lorenzo Canonica from Lugano (played in. Canada, with Shawinigan Cataractes), good at capitalizing on a serve from behind the cage, which was inadvertently deflected by the Finn and became more greedy for assists for shooting from short distance.
During the third period, Switzerland even managed to take the lead, thanks to a goal scored by Bern's Jeremy Gabula in the 44'43 minute. But this advantage did not last long, because Finland made it 2-2, with only three and a half minutes later, Vaisanen managed to get out of the corner and present himself face to face with Bashi, a goal that did not shake the Swiss, who led the score to a tie until the 60th minute without Big concern.
In extra time, the decision fell quickly, thanks to Ticino-born Attilio Baiasca (captain of the Red Cross and Canadian junior team from the Halifax Moss Heads), good at killing Koscinfo with a middle-distance shot (perhaps slightly deflected) after only 41″.
A victory that upsets the hierarchy of Group B, but must be confirmed on Tuesday evening against Latvia, in a group that also includes the United States and Slovakia.
Finland-Switzerland (0-0 1-1 1-1 0-1) DP 2-3
networks: 23′ Konsta Kapanen (Väisänen, Päivärinta) 1-0. 33′ Canonica (Table) 1-1. 45e Jabola (Alge, Taibel) 1-2. 49′ Väisänen (Päivärinta, Ervasti) 2-2. 61′ (60'41") PESCA (Pichels) 2-3.
Swiss: Easter Holiday; Bichsel, Streol; Zanetti, Seidler; Dionysius, Mel; despont. Robin, Canonica, Biasca; Tibyl, Algi, Jabula; Truog, Baechler, Reichle; Pernod, Müller, Ramel.
the reviewer: Magnusson (Sve), Schlittenhardt (USA; Hautamaki (Fin), Kloucek (Cec).
Noticeable: 4456 spectators. Penalties: 1 x 2 against Finland, 2 x 2 against Switzerland.
"Introvert. Avid gamer. Wannabe beer advocate. Subtly charming zombie junkie. Social media trailblazer. Web scholar."