World
Hamas must be defeated, declares IDF spokesperson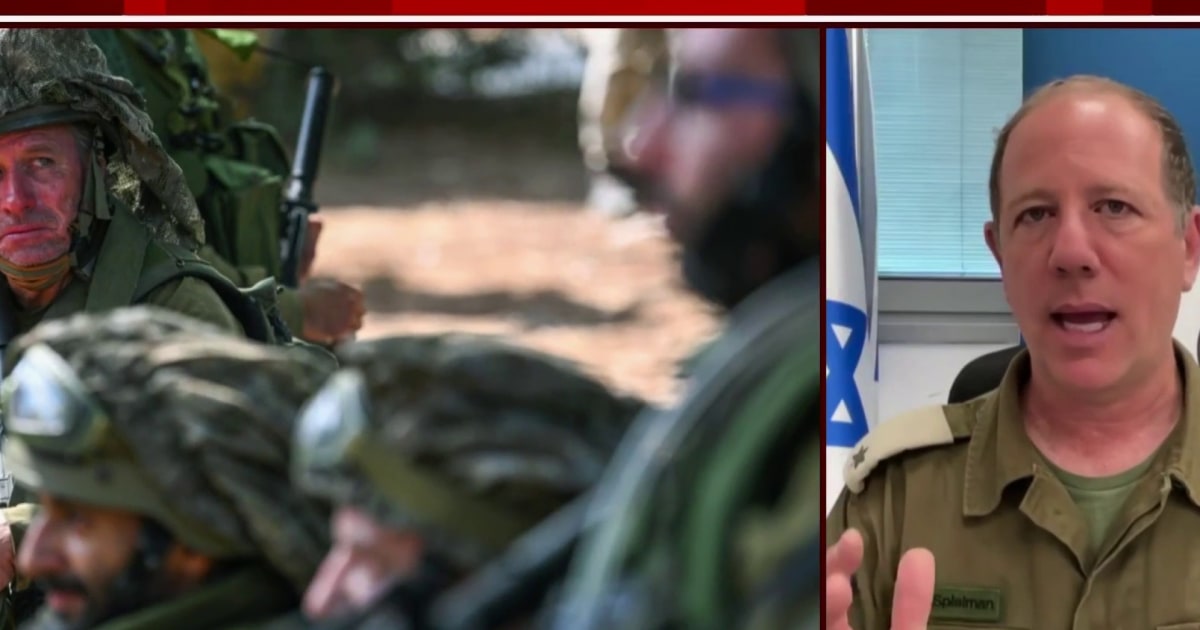 Title: IDF Spokesperson Emphasizes Urgency in Defeating Hamas and Securing Israeli Hostages
In a recent statement, Maj. Doron Spielman, the spokesperson of the Israel Defense Forces (IDF), shed light on the pressing need to defeat Hamas, labeling it an "evil entity". Drawing attention to the ongoing efforts aimed at securing the release of Israeli hostages held in Gaza, Spielman highlighted the prolonged nature of the campaign ahead.
With an unwavering determination, Spielman acknowledged that eliminating Hamas and its influence in the region would not be a simple task, nor one that could be accomplished overnight. Stressing the need for a prolonged campaign, his remarks affirmed the IDF's deep-rooted belief in the urgency and importance of their mission.
While Hamas has been a significant challenge for Israel, its actions have continued to trigger major concerns in the region. The terrorist organization's relentless attacks on Israeli civilians and its defiant refusal to recognize Israel's right to exist have long posed a threat to regional stability. Spielman's comments highlight the IDF's determination to counter these actions effectively.
One particular focus of the IDF's efforts is the safe return of several Israeli hostages who are currently being held captive in Gaza. Spielman revealed that this delicate mission has the utmost priority for the IDF. The spokesperson's comments serve as a reminder of the plight of these innocent individuals and the IDF's unwavering commitment to ensuring their safe release.
The prolonged campaign against Hamas signifies the IDF's recognition of the organization's deep-rooted presence and influence in the region. Spielman's commentary suggests that the IDF is actively working towards dismantling the infrastructure and network established by Hamas, thereby ensuring the long-term security and stability of Israel and the surrounding areas.
As the IDF continues its efforts to eliminate Hamas and secure the release of Israeli hostages in Gaza, it is evident that the campaign will require time, patience, and the support of the international community. Maj. Doron Spielman's remarks emphasize the urgency of completing this mission and provide a glimpse into the unwavering determination of the IDF to safeguard Israeli lives and secure peace in the region.
"Food expert. Unapologetic bacon maven. Beer enthusiast. Pop cultureaholic. General travel scholar. Total internet buff."