Sports
Graham Rahal Secures First Pole in Six Years – The News Teller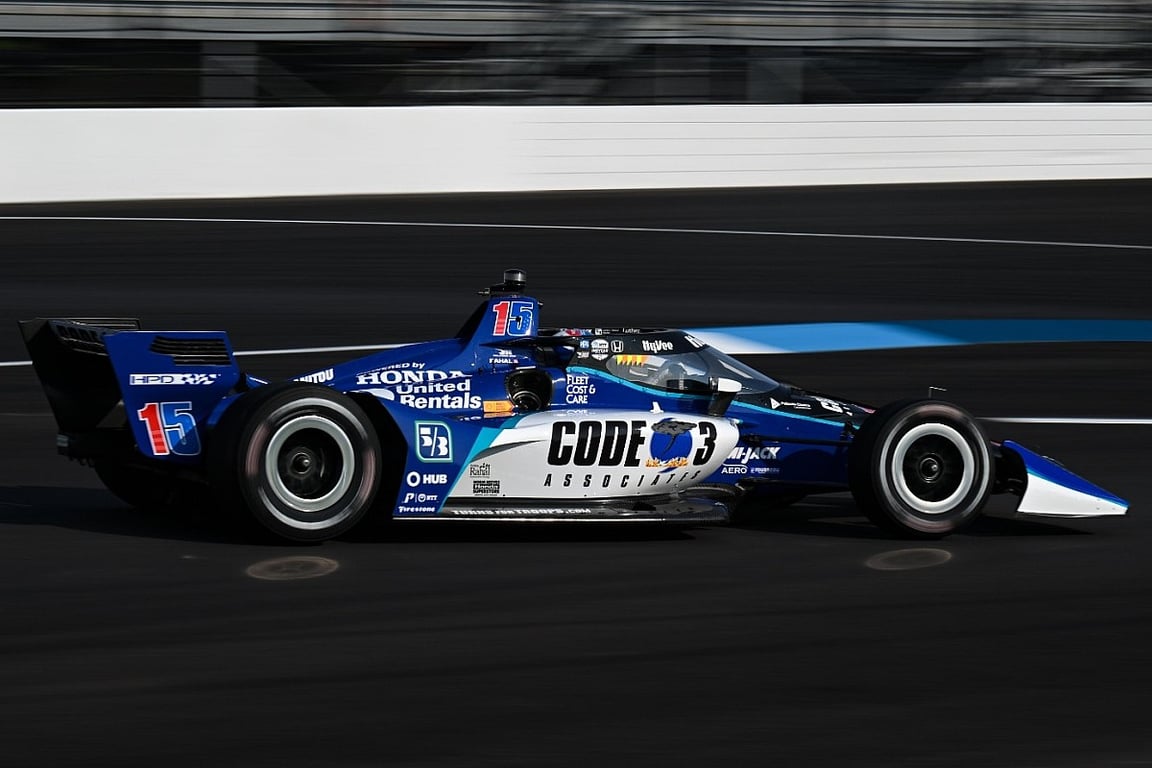 Graham Rahal Secures Pole Position for the Race at "The News Teller"
In an exciting qualifying session, Graham Rahal has claimed pole position for the upcoming race. Rahal's impressive time of 1m10.1132s secured him his first pole position in six years. The race, which will take place at an undisclosed location, promises to be a thrilling battle amongst the top drivers in the championship.
Starting alongside Rahal on the front row will be his team-mate Christian Lundgaard, who initially set the fastest lap in the Fast Six qualifying session. However, Rahal managed to snatch pole position with a blistering lap time. Joining them on the front row is Alexander Rossi of Arrow McLaren, making it a formidable trio at the start.
Unfortunately, it was a disappointing qualifying session for two championship frontrunners. Alex Palou, currently leading the championship, will be starting from the fifth row in ninth place. Meanwhile, Josef Newgarden had a tough time on the track and failed to make it past Q1, starting down in 19th position.
The top six qualifiers, besides Rahal, Lundgaard, and Rossi, include Pato O'Ward, Devlin DeFrancesco, and Romain Grosjean. These drivers will be aiming to make their mark and challenge for the top spot in the race.
In the earlier stages of qualifying, Rahal showed his dominance by securing the fastest lap in the top 12 session. His lap time of 1m09.9837s demonstrated his skill and determination on the track. Unfortunately, several notable drivers fell at this stage, including Marcus Armstrong, Jack Harvey, Alex Palou, Felix Rosenqvist, Scott McLaughlin, and Helio Castroneves.
The group stage qualifying session also had its fair share of surprises. DeFrancesco topped Group 1, followed closely by Harvey, O'Ward, McLaughlin, Rossi, and Rosenqvist. However, it was a disappointing outing for Newgarden, who finished only 10th fastest in Group 1.
In Group 2, Lundgaard showcased his speed and talent by setting the fastest time, accompanied by Rahal, Grosjean, Castroneves, Palou, and Armstrong. This group certainly proved their mettle on the track, setting the stage for an intense race ahead.
Unfortunately, there was no further progress for drivers such as Linus Lundqvist, Scott Dixon, Marcus Ericsson, Rinus VeeKay, Ryan Hunter-Reay, Agustin Canapino, Callum Ilott, and Benjamin Pedersen. These drivers will have to regroup and aim for a stronger performance in the next race.
As the stage is set for an exhilarating race, all eyes will be on Rahal as he leads the pack from pole position. Can he convert this prime starting spot into a victorious race? Fans will have to tune in to "The News Teller" to find out.
"Bacon trailblazer. Certified coffee maven. Zombie lover. Tv specialist. Freelance communicator."