Tech
Google Pixel: March Android patches arrive and feature drops

A week after the initial date, yesterday evening Google released the long-awaited Android 13 update that comes with it The second feature is Drop and the March security patch on currently supported pixels.
Drop Drops are quarterly updates in which Google introduces new features within the current major version of Android and they are usually published on the first Monday of the month in which these features are scheduled, but in this case we saw a 7 day slip, probably due to the need to further improve the program. Let's see what new features have been introduced.
March feature drop: major news
The list of new functions introduced with the latest version of Feature Drop is quite large and especially interesting for all those who have one of the older pixels, since in many cases we find some functions previously exclusive to the Pixel 7 and 7 Pro (here is our review of the Pro) now also available for older models. In short, we find:
A new night mode is also coming to the Pixel 6 and 6 ProThanks to algorithm improvements it can now also be used by Tensor G1

The Pixel 7 and 7 Pro now support dual eSIMthen it will be possible to use two eSIMs at the same time (only with selected operators)

The magic eraser feature comes to all pixels from 4a onwards. This option was already available with a Google One membership, but it's free on supported Pixels

Widget at a glance now Displays the active timer on connected Google smart speakers to your account (except for Google Home Max) and allows you to manage it

Pixels now have the Connect Health app preinstalled. It could soon be on all Android devices

Function my direct call Comes to all Pixels 4a and above (in the US), Hold for Me arrives in Japan, plus the US, Australia and Canada

Pixel 6 Pro and 7 Pro can take advantage of the UWB chip to be used as switches for some newer BMW models (from 2022 onwards)

New animation when opening the Quick Settings dropdown

The ability to take screenshots is blocked on the Wi-Fi access settings screen
General corrections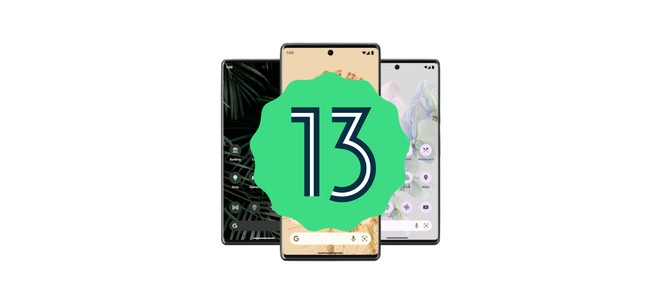 As usual, the update not only brings new features but also many bug fixes and other crashes of various kinds. The patch list is already complete and we inform you about it below, to remind you that the update is It is already available in OTA mode on Pixel phoneAs long as it's a model Pixel 4a or better.
Applications


Fixed an issue that caused Live Translate to repeatedly request translations in some apps.

Fixed an issue that would sometimes cause the screen to remain on while some app activity was active

Fixed an issue that sometimes prevented taking screenshots in some apps

Fixed an issue that sometimes prevented the wallpaper and pattern settings from being opened.

battery and charging

Fixed an issue that sometimes caused an app's battery limit settings to reset after a software update

Fixed an issue that sometimes prevented Battery Share from charging some devices or accessories.

General improvements to charging, battery usage, or performance under certain conditions

General improvements to wireless charging stability or performance under certain conditions

Biometrics

Additional improvements to fingerprint recognition and response under certain conditions

bluetooth

Fixed an issue that sometimes prevented Android Auto from communicating wirelessly with some car head units.

Improvements to connection stability with some Bluetooth LE headphones or accessories

camera

General improvements to camera stability and performance under certain conditions

Improvements in color accuracy or exposure level when using the front camera in certain conditions

Displays and graphics

Fixed an issue that sometimes caused flickering or display defects in some apps or conditions

Fixed an issue that sometimes caused instability or playback errors with some apps or media

Fixed an issue that sometimes caused the video preview to flicker in some apps.

Domain

Fixed an issue that sometimes prevented the keyboard from appearing in some apps or cases

tentacles

Further adjustments to the intensity and response of touches under certain conditions

General improvements to adaptive brightness response under certain conditions

System

Fixed an issue that prevented the device's bootloader from being unlocked under certain conditions

Fixed an issue that was preventing Android from booting the device under certain conditions

General improvements to system stability and performance under certain conditions

Kernel updates to 4.14.295, 4.19.261, 5.10.149

telephony

General improvements to network connection stability and performance under certain conditions

touches

General improvements to touch response and performance under certain conditions

user interface

Fixed an issue that caused some search results on the device to trigger some apps in the work profile

Fixed an issue that caused some text entries in the battery usage settings to overlap when scrolling

Fixed an issue that caused the home screen UI to become cluttered under certain conditions

Fixed an issue causing lag or delay when switching between apps when using third-party launcher apps

Fixed an issue causing the internal launcher icons to occasionally clip after closing a folder.

Fixed an issue that sometimes caused text entered in the search bar to overlap

Fixed an issue that sometimes caused media player notifications to appear clipped or broken

Fixed an issue that sometimes caused the Navigation interface to appear on top of the Assistant interface

Fixed an issue that would sometimes cause the notification tray to appear blank or empty

Fixed an issue that sometimes caused the Overview screen panels to appear at the top of the home screen

Fixed an issue causing the Quick Settings tiles to occasionally activate while the menu wasn't dragged down

Fixed an issue where the unlock screen would sometimes overlap notifications, the home screen, or other UI elements.

Fixed an issue that would sometimes cause the silent mode icon to disappear or be missing from the status bar.

Fixes an issue that sometimes prevented app icon sizes from scaling correctly when resizing the display

Fixed an issue that sometimes prevented sharing or editing screenshots when clicking on overlay buttons.

Fixed an issue that prevented touch when interacting with the notification drawer under certain conditions

General performance improvements to some UI animations and transitions

Improved home screen icon behavior when switching between grid sizes

The status bar layout and responsiveness in some device orientations have been improved

Wifi

General improvements to the stability and performance of a Wi-Fi network connection under certain conditions

Improvements to connection stability with some Wi-Fi 6E-compliant routers or networks
"Bacon trailblazer. Certified coffee maven. Zombie lover. Tv specialist. Freelance communicator."