Business
GM-UAW deal in jeopardy as voting deadline nears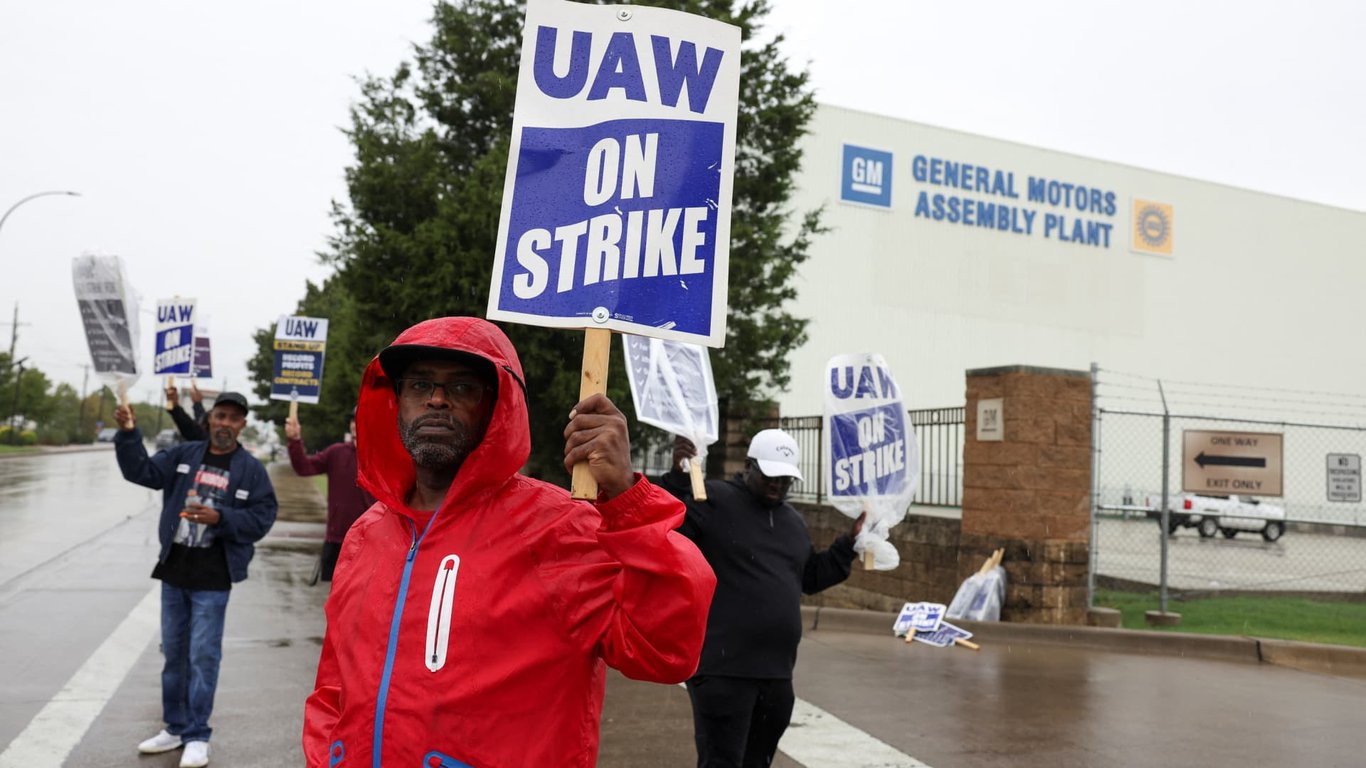 Title: United Auto Workers Strike at General Motors Plants as Voting on Tentative Deal Nears Deadline
Word Count: 300-400 words
In a dramatic turn of events, members of the United Auto Workers (UAW) have gone on strike at General Motors (GM) assembly plants. The strike comes as voting on a tentative deal between the UAW and GM goes down to the wire.
Initially, a majority of UAW members at major GM plants voted against the pact. However, hope was restored when the SUV plant in Arlington, Texas, granted its approval, giving the deal a much-needed lifeline. While results from all major plants have been reported, many did not disclose vote totals, leaving the union vote tracker outdated.
The rejection of the deal would not only prolong contentious negotiations but also force UAW leaders to make crucial decisions on how to proceed. Options include reinitiating strikes or reopening negotiations with the automaker. GM, on the other hand, could agree to reopen talks or submit a prior offer with minimal changes.
Tentative deals with automakers are voted on separately, and GM's deal includes wage increases and other benefits. However, there has been dissent among some GM workers who have voiced their disapproval.
GM stands as the automaker with the highest number of traditional workers, making the rejection at GM a significant setback for UAW President Shawn Fain. Despite this, Fain and other union leaders have praised the historic deal, which was highlighted during events with President Biden and at a Senate committee hearing.
As the deadline for voting approaches, tension is high among UAW members and GM executives alike. The outcome of the vote will shape the future of labor relations at the automaker and have broader implications for the entire industry.
Both parties are anxiously awaiting the final results. Whichever way the vote swings, it is clear that this process has been closely watched and closely felt by both UAW members and management at General Motors.
As the situation unfolds, The News Teller will continue to monitor developments and provide updates on this crucial moment for the UAW and GM.
"Food expert. Unapologetic bacon maven. Beer enthusiast. Pop cultureaholic. General travel scholar. Total internet buff."