World
Germany Secures €4 Billion Deal for Israels Arrow 3 Missile Defense System – The News Teller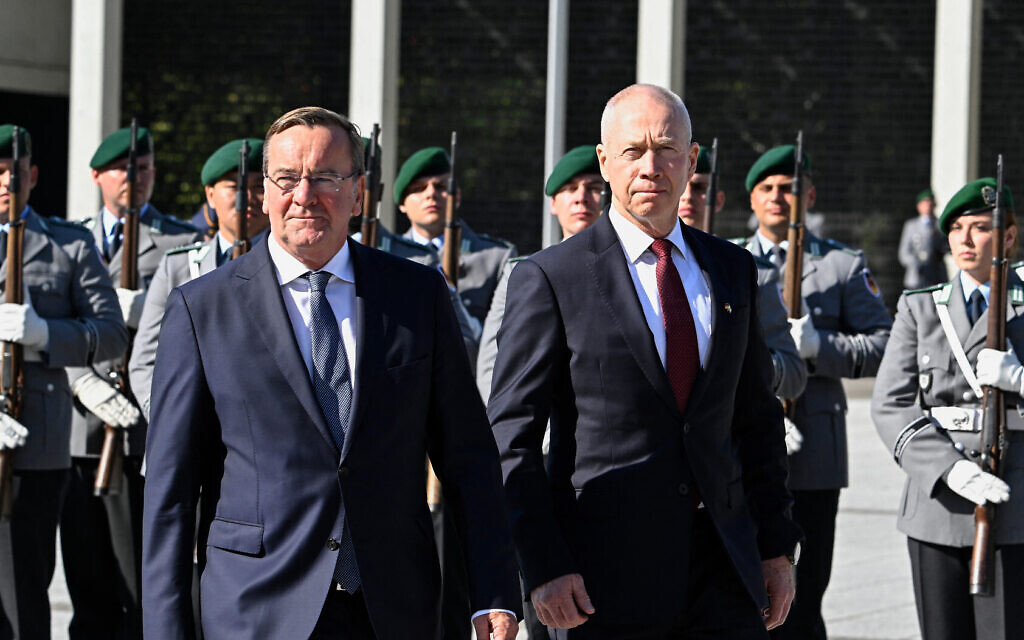 Israeli and German officials have recently signed a historic deal that will see the purchase of the Arrow 3 long-range air defense system, marking Israel's largest-ever defense contract worth nearly €4 billion. The Arrow 3 system, jointly developed by Israel and the United States, is renowned for its capability to destroy ballistic missiles and other long-range projectiles.
Under the agreement, batteries of the Arrow 3 system, which will be primarily manufactured by Israel Aerospace Industries, are anticipated to commence delivery to Germany by the end of 2025. This move comes as part of the German-led European Sky Shield Initiative, aimed at strengthening Germany's missile shield array and addressing concerns of a potential new cold war with Russia.
However, it is crucial to note that the formal conclusion of the deal is yet to be approved by Germany's parliamentary budget committee. Once greenlit, the Arrow 3 system will be integrated into NATO's comprehensive defensive shield, providing defense coverage to the entire country of Germany.
Moreover, this agreement stands as the first occasion in which the Arrow 3 system will be deployed beyond the borders of Israel and the United States. Not only does it symbolize Germany's commitment to enhancing its defense capabilities, but it also highlights the deepening defense cooperation between Israel and Germany.
During the signing ceremony, emotions ran high as many members of the Israeli delegation, who are descendants of Holocaust survivors, reflected on the significance of this moment. The deal represents a testament to the strong and enduring friendship between Israel and Germany, mutually rooted in shared values and a commitment to national security.
In addition to the defense contract, the two defense ministers engaged in productive discussions on other critical topics. One of these conversations revolved around Saudi Arabia's potential enrichment of uranium on its own soil, to which the Israeli security establishment pledged to provide a professional response.
Furthermore, the defense ministers also touched upon Israel's controversial judicial overhaul, with the German defense minister expressing confidence that it would not undermine or alter the democratic fabric of Israel.
As the Arrow 3 system prepares to make its way to Germany in the coming years, both Israel and Germany look forward to further strengthening their defense partnership and confronting the challenges posed by an ever-changing global security landscape.
"Food expert. Unapologetic bacon maven. Beer enthusiast. Pop cultureaholic. General travel scholar. Total internet buff."