World
G20 Commission Draft Declaration Omitted Ukraine Section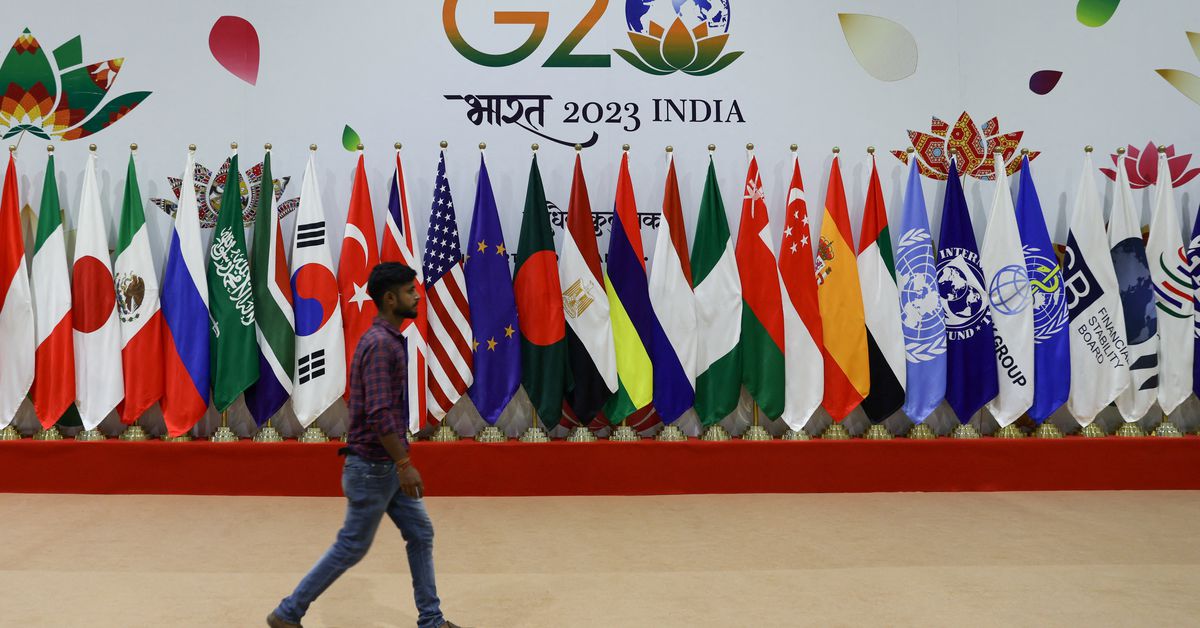 Title: G20 Negotiators Fail to Reach Consensus on Ukraine War, Casting Doubt on Summit Declaration
Date: [Insert Date]
In a major setback for the upcoming G20 summit, negotiators failed to reach an agreement on the wording of the summit declaration concerning the war in Ukraine. As a result, the decision on this contentious issue has been left in the hands of bloc leaders during the meeting, creating uncertainty and increasing tensions among participating nations.
The 38-page draft circulated among G20 members had a blank paragraph on the "geopolitical situation" due to stark differences over the ongoing conflict in Ukraine. Amitabh Kant, India's G20 negotiator, announced that the New Delhi Leaders' Declaration is almost ready to be recommended, but the possibility of a joint declaration with separate paragraphs conveying different countries' views is being considered.
If no consensus is reached, India will be forced to issue a chair statement, marking the first time in the 20-year history of G20 summits that no official declaration is made. Despite this setback, the city of New Delhi has diligently prepared for the summit, implementing heightened security measures and closing down businesses, offices, and schools to facilitate a successful event.
Notably, Chinese President Xi Jinping and Russian President Vladimir Putin will be absent from the summit, leading to a predominantly Western and allied presence. Previous ministerial meetings held during India's G20 presidency have also struggled to reach a consensus, leaving contentious issues to be resolved by the leaders themselves.
On the positive side, China expressed a willingness to collaborate with all parties to achieve a positive outcome at the summit. India, while avoiding directly blaming Russia for the war in Ukraine, has strongly advocated for a diplomatic solution. Additionally, India is harnessing this global platform to showcase its rapidly growing economy and rising geopolitical influence.
Outside the city center, Tibetan refugees staged a protest demanding discussion on China's occupation of their country during the summit. However, it remains to be seen whether this topic will be included in the official proceedings.
Recognizing the challenge, U.S. Treasury Secretary Janet Yellen emphasized her willingness to collaborate with India to craft a communique. However, there are growing calls for G20 leaders to take stronger action on the climate crisis, as the draft document leaves out a fossil fuel phase-down.
As the G20 summit approaches, the spotlight is on New Delhi and the hope remains that leaders can overcome their differences and pave the way for meaningful discussions and global cooperation on pressing matters affecting the world.
Word Count: [insert word count]
"Devoted bacon guru. Award-winning explorer. Internet junkie. Web lover."