Top News
From Australia to say "yes" in Lunigiana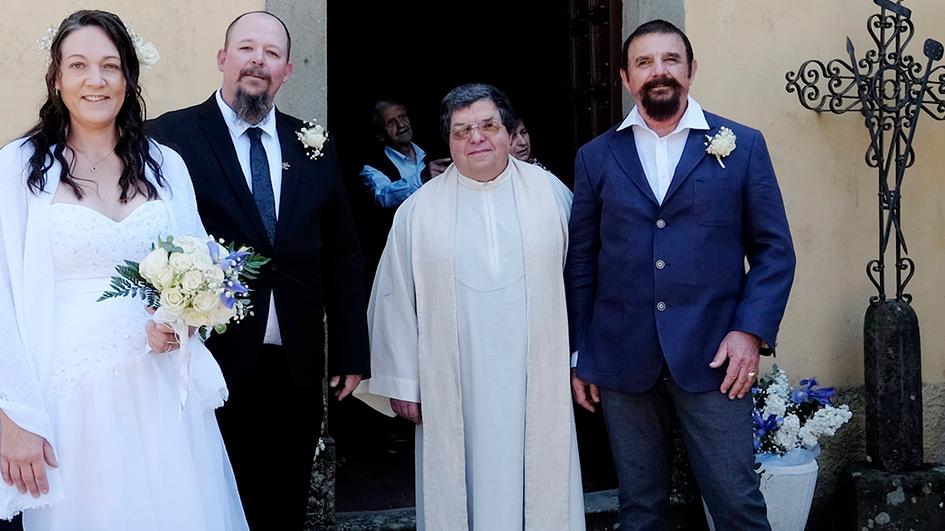 Fivizzano (Massa Carrara), May 8, 2023 – "Yes, I do," they said, in the delightful – and too far for them – ancient and suggestive church Romita. They made a really long journey, got on several planes but finally crowned their dream of love in the Lunigiana Mountains.
I am Stephen Zanata And Briony Anderson: The newly arrived couple fromAustralia. He lives and works in Perth and is the son of Dario Zanata, originally from the province of Treviso, who, upon returning to Italy after a working life as an immigrant in Australia, met casually. Lunigiana. It was love at first sight, so much so that, while visiting the ancient village of Romita in the municipality of Vivisano, he was struck by a magnificent stone building, flanked by the gigantic arch of stone that was the entrance door to what was once a stone building. Country castle time.
"I discovered," he says, "that it was once the palace, the home of an important judge. So I bought it in 2012." But it's not just the house, the whole old village that State Route 63 crosses, fascinated Stephen, Dario's Australian-born son. "I live and work near Perth – he says in English – and coming here to visit my parents, I found myself surrounded by a special atmosphere, a magical world where one lives in another dimension. In houses and buildings built 700 years ago," an incredible emotion. Romita is an old village made entirely of stone, and the people are very kind and friendly. Then when we, with Briony, happened to visit the old church in the old part of the village, near the tower – he explains – dedicated to Saints Peter and Paul, there was an immediate gesture of understanding between us: "This is where we are going to get married." And so it was, last Saturday: it took enough time to contact the parish priest, do the necessary papers and organize a flight from Australia for the relatives. They said "yes" in front of Don Francesco Grazini, the parish priest of the area.
"Devoted bacon guru. Award-winning explorer. Internet junkie. Web lover."