entertainment
Francesco Minghini is the new Chief Marketing Officer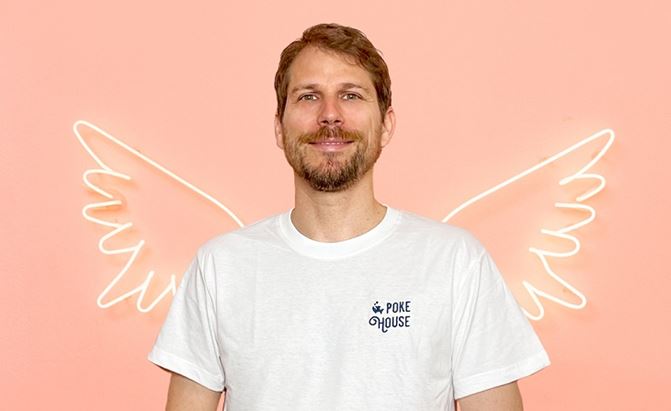 poke houseactive company in the healthy dishes sector, was born in Italy in 2018 and today exists with more than 160 active brands at group level (between Italy, Spain, Portugal, UK, France, Romania, Austria, Holland and USA), more than 1000 employees worldwide and a turnover 2022 will be 100 million, Reinforce management with various appointmentsincluding the new Marketing Director Francesco Mengini. Elisa Bagliarani instead, General Manager and Francesco Testa appointed as Head of Retail.
Pagliarani represents a new reference figure for the Poke House, which has so far been run by its co-founders Matteo Pesci and Vittoria Zanetti, who will lead the new leadership team.
"I am particularly pleased with these participations because, on the one hand, they strengthen us further to face the next phase of international growth, and on the other hand, they show how Poke House is able to attract young talents and well-known directors such as Elisa, Francesco and Francesco," he comments. Matteo Picci, CEO and Co-Founder.
---
Also read: All the news about appointments and wheelchair tours
---
March of Francesco Menghini
Francesco Menghini, born in Romania and graduated from Nottingham Trent University, after obtaining a master's degree in Brand Communications at Milan Polytechnic, started his career in marketing-oriented multinational companies such as Nestle, Unilever, and PepsiCo. Thanks to a wealth of experience in the entertainment world as Marketing Director for Discover Italydecides to enter the digital realm applied to the world of startups while entering responsibility roles first Courtyard in 2014 and then on Grinchik in 2018.
Francesco joins The Poke House as Head of International Growth Will lead a team of 19 suppliersreplying directly to Elisa Pagliarani.
The manager comments: "I am really happy to continue my Poke House experience with a new role that is similar to my path and at the same time challenging and full of innovative projects. Internationalism, a strong team and a clear vision are the elements that make this role even more challenging."
Who is Elisa Pagliarani?
Elisa is proud of her penguin Glovo Italy, a company in which he first held the position of Chief Operating Officer and then General Manager. Elisa was included among the first "100 Successful Italian Women" by Forbes in both its 19th and 22nd editions and included among the 40 "under 40" managers of 21 by Fortune Italy magazine.
She graduated in 2013 in Management Engineering at Politecnico di Milano, and started her career Vodafone Where he grew up – between the Milan and London offices – until 2017, the year he took on the role of Senior Project Manager. From 17 to 23 she was at Glovo Italia, a fact in which she had the opportunity to share years of close collaboration with Matteo Pichi – then General Manager – who chose her as Strategic Project Manager. The adventure in Glovo, a corporate context characterized by impressive growth in revenues in recent years, has allowed the achievement of important career goals until becoming the CEO of the company.
Elisa Pagliarani commented on the appointment with these words: "I am excited about this new professional and personal project. I have always believed in Matteo and Vittoria and in the potential of the brand they have created. I can't wait to help guide Poke House through a new and another phase of growth, based on positive and collaborative leadership, where Everyone feels part of a larger mechanism, being able to put their best foot forward. There are many new things coming and we are getting ready to ride ever higher waves!".
Who is Francesco Testa?
Francesco Testa obtained a master's degree in Store Management from the University of Parma in 2008, but he began to take his first steps in the world of food in 1999 when he joined McDonald'sIt is a path that will accompany him until 2015 in various positions; in the same year that it passes Burger King Italy initially as District Manager, and then, in 2016, as District Manager responsible for the management and development of 25 stores. In 2017 he moved to group hereuntil landing in Excuse me as Chief Operating Officer in 2019.
Today he is invited to direct a A team of more than 450 people To manage and develop the retail business in Italy, she reports directly to Elisa Pagliarani.
"Retail is the beating heart of Poke House and I am really excited to embark on this new adventure in a young and dynamic reality, with the aim of developing important new synergies to deliver the Poke House experience at the highest levels," stated Francesco Testa.
"Bacon trailblazer. Certified coffee maven. Zombie lover. Tv specialist. Freelance communicator."