Health
Four Human Cases of West Nile Virus Confirmed in Oklahoma, Urgent Caution Advised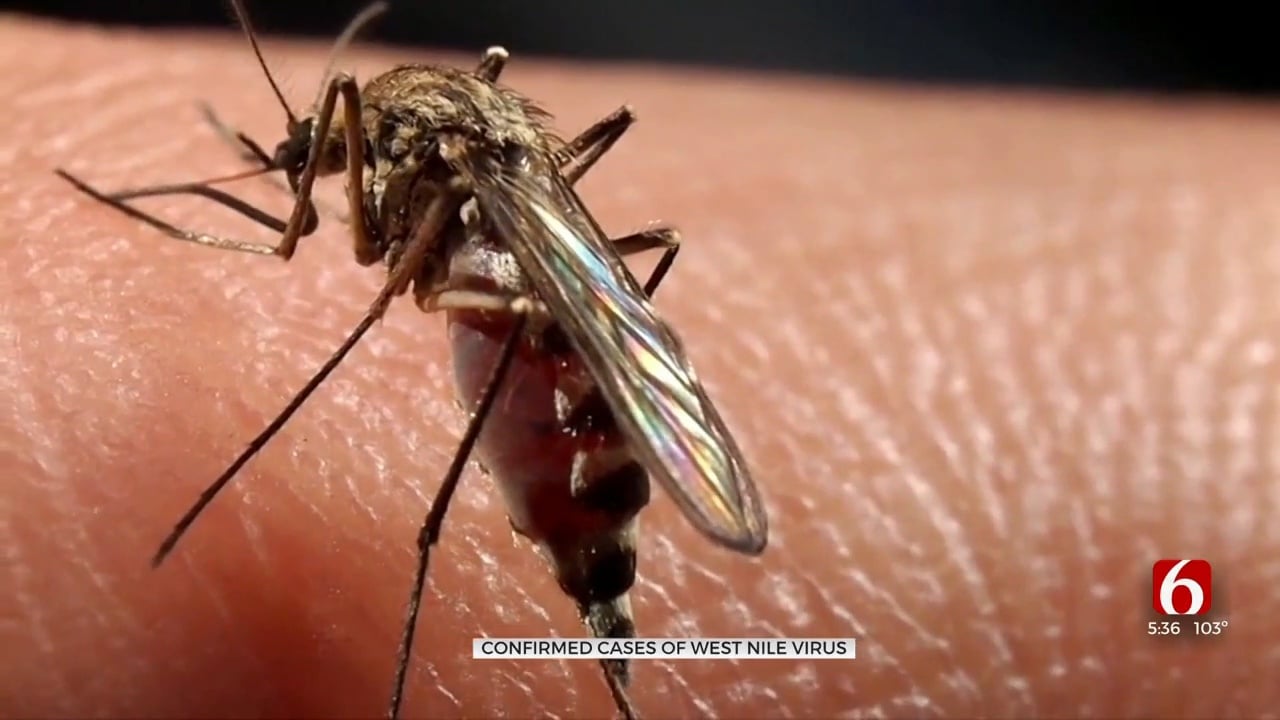 Title: West Nile Virus Cases on the Rise in Oklahoma, Urging Caution in Green Country
The state health department recently confirmed four human cases of West Nile Virus in Oklahoma, including one in Green Country. The virus, primarily transmitted through mosquito bites, has now reached widespread levels in the state. Oklahoma County reported two cases, and Stephens County and Pittsburg County each reported one.
In response to the rising number of cases, the Tulsa Health Department has been closely monitoring mosquito trap data to identify areas with high mosquito activity and positive tests for West Nile Virus. This season alone has witnessed 31 positive test samples, a significant increase compared to previous years.
The Tulsa Health Department usually detects mosquitoes throughout September, emphasizing the importance of caution when spending time outdoors to prevent mosquito bites and potential infections. Health officials warn that West Nile Virus can be lethal, with the most recent reported death in Tulsa County occurring in 2021.
While many infected individuals might not display symptoms, those who do may experience sudden fever, headaches, and body or joint pain. It is crucial to stay vigilant and take preventive measures to protect oneself from mosquito bites, such as using insect repellent, wearing long sleeves and pants, and avoiding outdoor activities during peak mosquito hours.
The state health department urges residents to eliminate stagnant water sources, such as flower pots, clogged gutters, and birdbaths, as they serve as breeding grounds for mosquitoes. Additionally, using mosquito nets while sleeping and ensuring the proper maintenance of window screens is advised.
Symptoms of West Nile Virus typically appear within 3 to 14 days after infection. In rare cases, severe symptoms such as high fever, disorientation, stiff neck, and muscle weakness may occur, requiring immediate medical attention.
To prevent the further spread of this potentially dangerous virus, public awareness campaigns and educational initiatives about mosquito bite prevention are crucial. State and local authorities are actively working to combat the rising number of cases and implement effective strategies to protect the community's health and well-being.
As the West Nile Virus continues to pose a threat, it is essential for residents of Green Country and surrounding areas to prioritize their safety and take necessary precautions to reduce the risk of infection.
"Bacon trailblazer. Certified coffee maven. Zombie lover. Tv specialist. Freelance communicator."