Technology
Fortnite Hosts a Holocaust Education Museum – The News Teller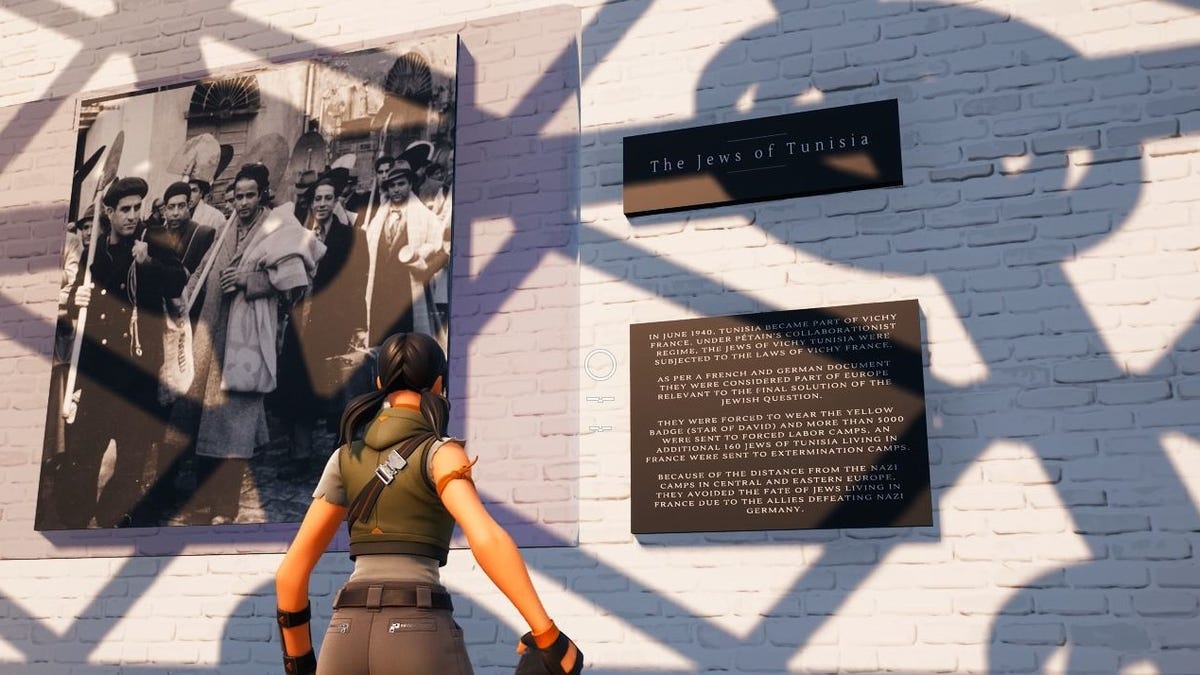 Title: Fortnite Collaborates with Developers to Create In-Game Museum Honoring the Holocaust
In a groundbreaking move, a group of developers has utilized Epic's Unreal Editor For Fortnite program to build an immersive in-game museum dedicated to the Holocaust. This initiative comes hot on the heels of Fortnite's previous successful collaborations with the DuSable Museum of African American History and the Estate of Martin Luther King, Jr., which added an in-game display honoring Martin Luther King Jr.
The brainchild behind this innovative project is Luc Bernard, director of the popular historical game, The Light and the Darkness. Taking to Twitter, Bernard expressed his excitement about this venture, highlighting the potential it has to bring museums and valuable historical information to individuals who may not have had the opportunity to visit them physically.
One striking statistic reveals that a staggering 80 percent of the population has never stepped foot in a Holocaust museum. This digital alternative, therefore, assumes immense significance in its potential to reach and educate a broader audience, especially Fortnite's vast younger player base.
While the museum is not yet live, players can gain access to it using the map code 4491-8501-3730 once it becomes available. To ensure informative and respectful content, all projects created using Epic's Unreal Editor For Fortnite go through a strict approval process at Epic.
Initially, the pairing of Fortnite, a popular gaming platform, with historical education may seem peculiar. However, the game's immense scale and reach make it the ideal medium for creators and historians alike to engage with audiences in innovative ways.
Undoubtedly, this project presents a unique opportunity for Fortnite to break out of its meme-oriented image and demonstrate its potential for meaningful educational experiences. By creating awareness and reaching millions of players globally, the hope is that this in-game museum will contribute to increasing understanding and empathy towards the Holocaust.
It is a testament to the evolving nature of video games that they are increasingly being harnessed as powerful tools for cultural education. Fortnite's ability to transcend entertainment and serve as a gateway to immersive and informative experiences holds immense promise for the future.
As the launch date of the in-game museum approaches, anticipation builds among players and history enthusiasts, eagerly awaiting the chance to delve into the rich historical context brought to life through Fortnite's incredible platform.
"Devoted bacon guru. Award-winning explorer. Internet junkie. Web lover."