Ferrari, new tests for the next supercar | FormulaPassion – the world of cars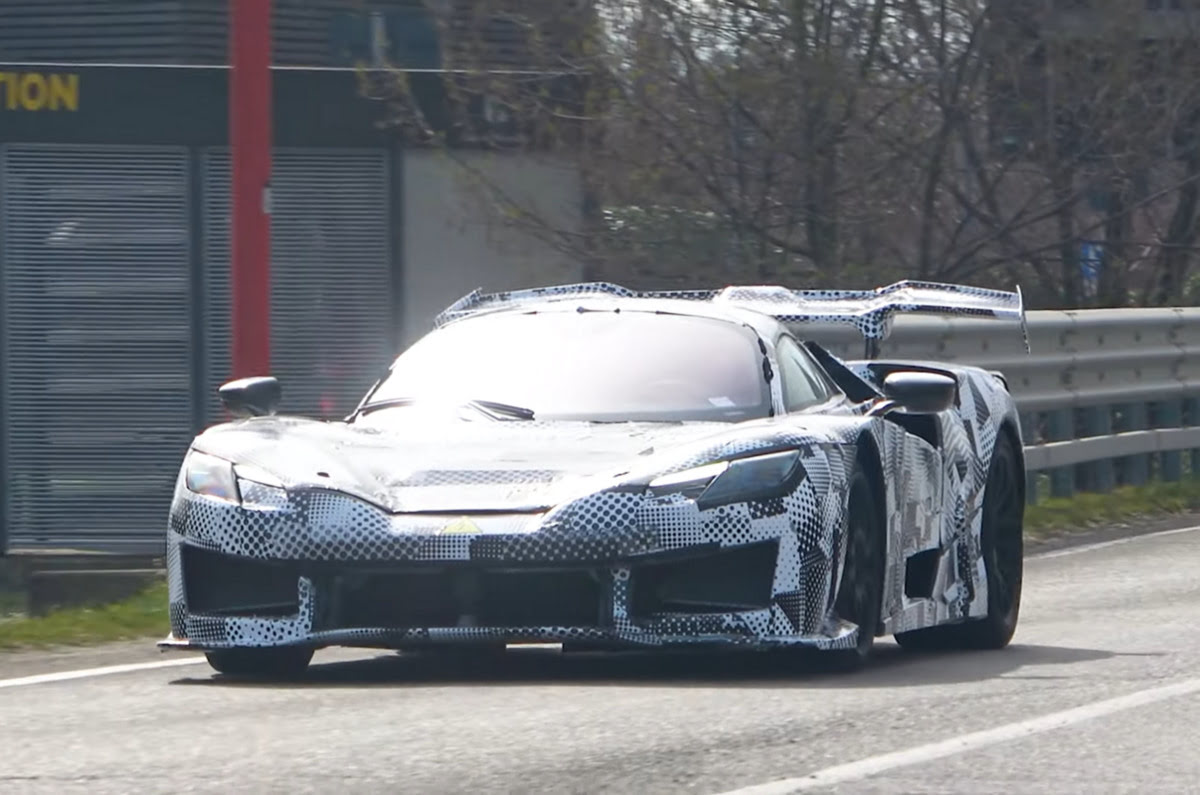 New road tests for the Ferrari supercar of the future. Codenamed F250, it should be the successor to LaFerrari: its debut is expected in 2025, and therefore in two years, which is why Maranello is accelerating the development program for the new model. the The prototype Spotted on the road by Varryx, he was wearing heavy camouflage uniforms, just like other prototypes of the same model recently tested by Runaway Horse.
Hybrid powertrain
Not many details are known regarding this model, but we do know that it will be powered by a hybrid drivetrain, as evidenced by the warning stickers visible on the front and left side of the car: according to the latest rumors reported by Carscoops, which in the past weeks reported a slide that appeared during a presentation Ferrari's future business plan Last year, the new supercar would be powered from the Maranello house with a kind of turbocharged engine With technology inherited from both the Formula 1 and Le Mans Hypercar, clearly paired with some kind of electrification. Obviously, to know the official data regarding power and acceleration, we will have to wait for the official debut of the model, the date of which has not yet been announced.
Impressive spoiler
Just as in previous road tests, also in this case it is the aerodynamic element that catches the eye more than any other. Impressive spoiler: Ferrari doesn't usually fit their road cars with big spoilers and wings, so to see one like this in this prototype and all those tested in recent weeks is surprising. Should we conclude that the Maranello car manufacturer equipped this prototype with a wing of this type only to carry out a series of aerodynamic tests? It is not easy at the moment to answer this question: we will certainly know more in the coming weeks.
Photo: Screenshots from Varryx
"Explorer. Devoted travel specialist. Web expert. Organizer. Social media geek. Coffee enthusiast. Extreme troublemaker. Food trailblazer. Total bacon buff."