Economy
Fantic's first electric scooter produced today – News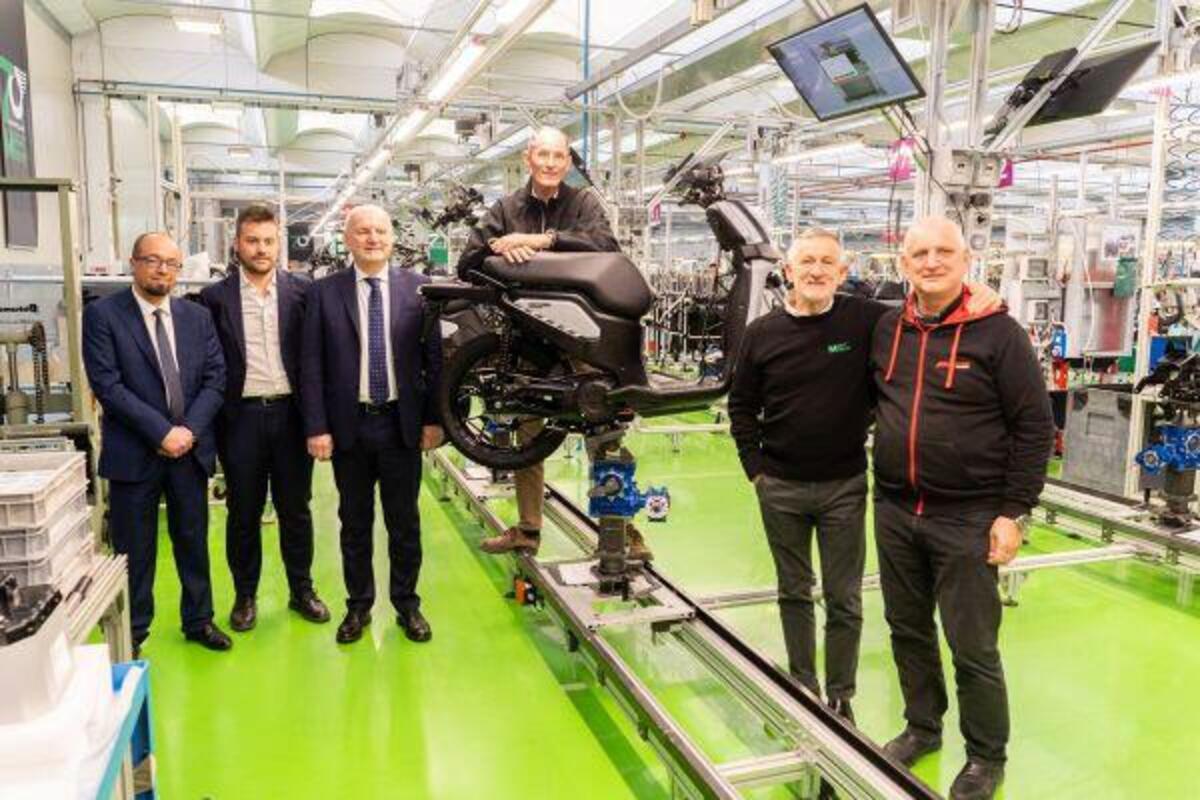 Production of the Fantic Issimo City, a 100% Italian electric scooter, has begun today at the Motori Minarelli factories
April 4, 2023

oroday was a day to remember in Flora Minarelli Engines In Calderara di Reno, Bologna. Exactly on those lines that saw the production of some of the engines and scooters that made the history of Italian urban mobility and beyond, Isimo city production startedthe first branded electric scooter fancy engine.
sFor this occasion, a party was held with the employees of the two companies who worked on the project, in which some guests participated, such as the Economic Development and Employment Consultant in the Emilia-Romagna Region. Vincenzo ColaDeputy Mayor of the Metropolitan City of Bologna Marco Panieri and Mayor of Calderara de Reno Giampiero Falzon. It is certainly a new starting point of symbolic value between the two new and modern production lines that will now be devoted to electric mobility. The building for the construction of Isimo City contains eighteen workstations and two presses, which are guided by the sequence of activities and connected to the company's management system to ensure the progress of orders. It will be implemented soon with all the strict quality controls. At the edge of the line is a visual board that provides real-time production and quality information. At the end of the production cycle, the complete layout of the vehicle, motor, inverter, dashboard and battery is done. production capacity 100 scooters a day Thus it will be the production of this first year About 20,000 Isimo citythe first electric scooter from Fantic Motor called to complete the Urban Mobility range with the Issimo 45, Issimo 25 (also produced in Minarelli) and the TX scooter.
It was presented at the last EICMA, Fantic Issimo City It will be immediately available in L1 and later in L3. It has 16-inch wheels and a standard 2.2 kWh battery that can power up to 4.4 kWh. Thus, the autonomy ranges from 72 km according to the WMTC cycle up to 140 km with dual battery.
Four colors: neon green, fantasy red, night blue, matte gray. there The L1 version is available at 3,990 euros.
As stated by the General Manager of Motori Minarelli, Vitorino Filipas "People's sensitivity to more sustainable mobility will accelerate the demand for lighter mobility. Fantic Motor and Motori Minarelli do not want to be caught unprepared for the opportunity this challenge presents us with. In fact, from 2023, 50% of automobile production will be fully electric".
"The Emilia-Romagna region immediately believed in Fantic's electric project, which relaunched the historic Bolognese brand Motori Minarelli – declared Commissioner Cola – Not surprisingly, thanks to a serious industrial plan that looks at sustainable innovation and the creation of new jobs, the company is among the beneficiaries of Regional Law 14 on gravity. For this reason, today we are particularly pleased to welcome the official production launch of the new 100% electric scooter.".
"Explorer. Devoted travel specialist. Web expert. Organizer. Social media geek. Coffee enthusiast. Extreme troublemaker. Food trailblazer. Total bacon buff."