Business
European Carmakers Seek to Challenge Chinas Affordable EV Advantage at Munich Car Show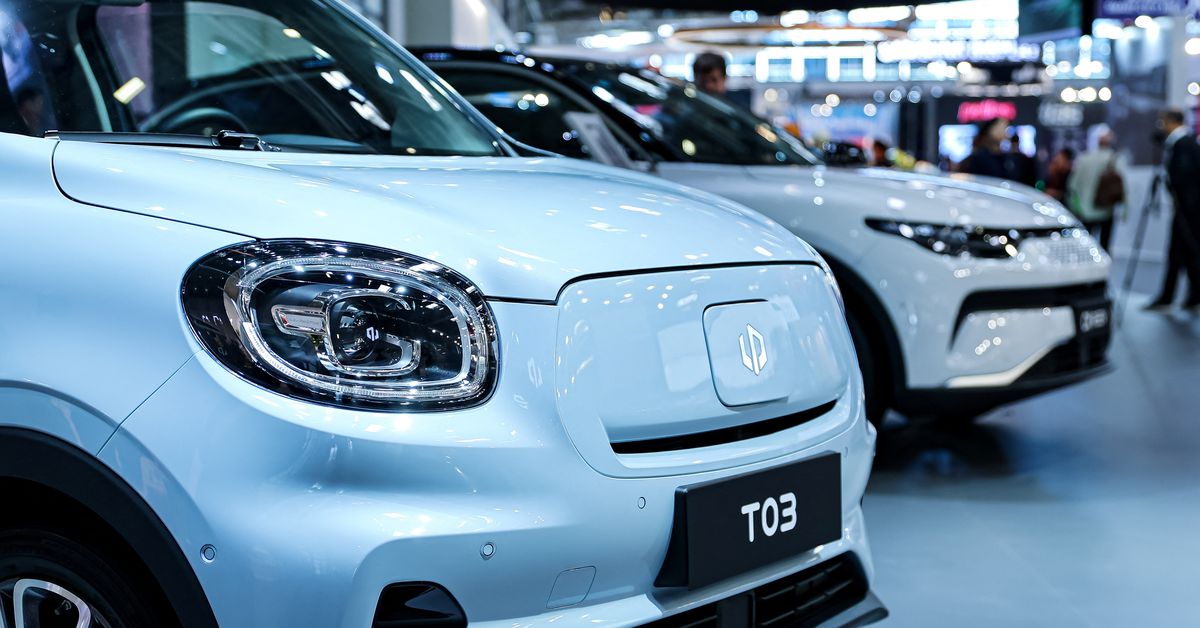 Title: European Carmakers Face Pressure to Produce Affordable Electric Vehicles amid Rising Chinese Competition
European car manufacturers are confronting a challenging task of producing lower-cost electric vehicles (EVs) to stay competitive in the fast-growing market dominated by Chinese EV manufacturers. Chinese EV sales in Europe have surged, accounting for 8% of the total through July, signaling their increasing presence in the largely European market.
Renault CEO Luca de Meo recently declared that the company's highly anticipated R5 EV, scheduled for release next year, will be considerably cheaper, with a price tag 25%-30% lower than their electric Scenic and Megane models. The move aims to attract price-conscious consumers by providing affordable electric options.
Industry experts have raised concerns about Chinese dominance in the European EV market and the urgent need for European carmakers to invest more in electrification. Chinese EV manufacturers like BYD, Nio, and Xpeng have set their sights on the European EV market, already outlining expansion plans and the introduction of new EV models.
The disparity in pricing between Chinese and European EVs is evident, with the average EV in China costing less than €32,000 compared to approximately €56,000 in Europe, according to Jato Dynamics. This stark contrast has compelled European carmakers, including renowned brands like Mercedes-Benz, BMW, and Volkswagen, to channel efforts into increasing the range and efficiency of their EVs while vigorously working on cost reductions to halve production expenses.
A critical element in the drive toward more affordable EVs in Europe involves the presence of Chinese battery makers setting up operations in Germany, effectively contributing to lowering EV costs. This highlights the growing importance of international cooperation in the EV industry and the need to avoid "decoupling strategies" that could hinder progress.
In conclusion, European carmakers are grappling with the challenge of producing competitively priced EVs to effectively counter the rising presence of Chinese EV manufacturers in the European market. The industry is witnessing a surge in Chinese EV sales, prompting concerns about Chinese dominance and the urgency for European carmakers to invest more in electrification. To combat this threat, European manufacturers are striving to enhance the range, efficiency, and affordability of their EV offerings, with notable developments such as Renault's upcoming R5 EV. The presence of Chinese battery makers in Germany is also helping to drive down EV costs, underscoring the importance of collaboration in the industry.
"Food expert. Unapologetic bacon maven. Beer enthusiast. Pop cultureaholic. General travel scholar. Total internet buff."