Sports
Diamondbacks shock Phillies in Game 7, advancing to their first World Series in 22 years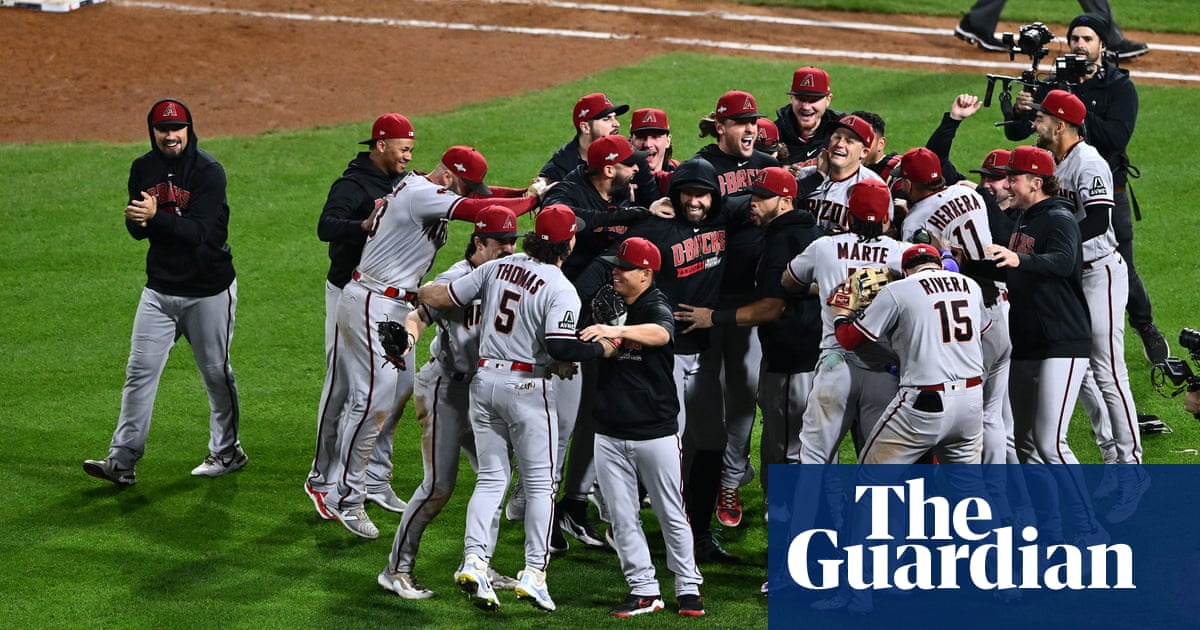 Title: Arizona Diamondbacks Secure World Series Berth With Game 7 Victory
In a thrilling finish to the NL Championship Series, the Arizona Diamondbacks emerged victorious with a 4-2 win over the Philadelphia Phillies in Game 7. The thrilling victory not only marks a significant milestone for the Diamondbacks but also sets the stage for an all-wild card World Series against the Texas Rangers.
After a 22-year drought, the Diamondbacks punched their ticket to the World Series in style. The team celebrated their accomplishment by drenching rookie Corbin Carroll in beer and rewarding him with a victory cigar.
The Diamondbacks' journey to the World Series was not an easy one. They faced a daunting 0-2 deficit in the NLCS but showcased incredible resilience by mounting a comeback. In Games 6 and 7, played in Philadelphia, the Diamondbacks defied the odds and exploited the home team's vulnerability in past postseasons.
Rookie starter Brandon Pfaadt shone in Game 7, tallying an impressive seven strikeouts. The Diamondbacks' bullpen followed suit, delivering five scoreless innings to seal the victory. Kevin Ginkel, the fourth Arizona reliever, particularly stood out with a strong performance in the seventh inning.
The game proved to be a back-and-forth battle, with both teams displaying their offensive prowess. Christian Walker kicked off the scoring for the Diamondbacks, giving them an early 1-0 lead. Alec Bohm of the Phillies responded with a tying home run in the second inning, and later scored on a double by Bryson Stott, putting the Phillies ahead 2-1.
However, it was in the fifth inning that the Diamondbacks capitalized on their opportunities. Back-to-back RBI singles from Corbin Carroll and Gabriel Moreno propelled the Diamondbacks to a 3-2 lead. Carroll then added a clutch sacrifice fly in the seventh, extending their lead to 4-2.
Throughout the game, the Phillies struggled to convert their scoring opportunities, going 1 for 10 with runners in scoring position. Their inability to capitalize on these chances ultimately hindered their chances of earning another World Series trip.
The Diamondbacks showcased their resilience and depth, proving themselves capable of shutting down the powerful Phillies lineup. With their victory, they now turn their attention to the Texas Rangers, a fellow wild card team, in a highly-anticipated World Series matchup.
As the Diamondbacks prepare to compete on baseball's grandest stage, fans and players alike are brimming with excitement and anticipation. The World Series promises to be a riveting showdown between two wild card teams, adding an extra element of unpredictability to an already thrilling postseason.
"Infuriatingly humble social media ninja. Devoted travel junkie. Student. Avid internet lover."