Sports
Diamondbacks Shock Phillies 4-2 in NLCS Game 7, Securing First World Series Spot in 22 Years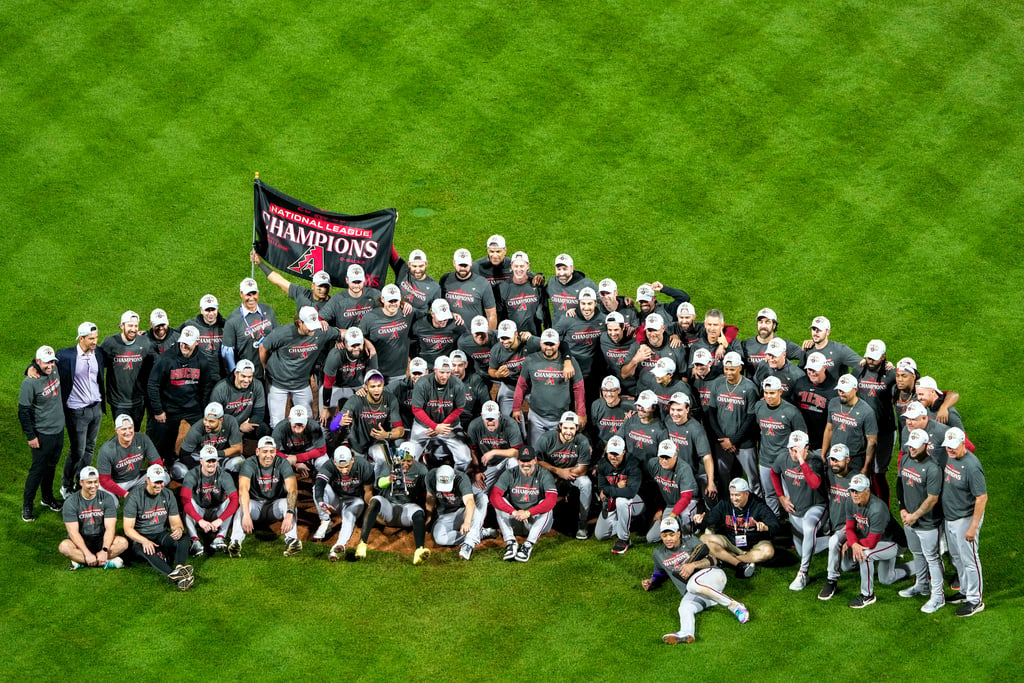 Title: Arizona Diamondbacks Secure World Series Berth After Historic Comeback
The Arizona Diamondbacks made their mark in baseball history as they defeated the Philadelphia Phillies in a stunning Game 7 of the NL Championship Series (NLCS) to advance to the World Series for the first time in 22 years. The victory sparked celebrations amongst Diamondbacks fans as the team completed an incredible comeback from an 0-2 deficit in the series.
The decisive Game 7 showcased the exceptional talent of rising star Corbin Carroll, who emerged as the standout player of the match. Carroll's impressive performance saw him go 3 for 4 with two RBIs and two runs scored. His contributions played a crucial role in securing the win for the Diamondbacks.
Arizona's road to the World Series was far from easy. After losing the first two games of the NLCS at home, the Diamondbacks proved their resilience by winning Games 6 and 7 on the road in Philadelphia. This remarkable turnaround was a testament to their skill and determination.
The Diamondbacks' bullpen played a vital role in their victory. Kevin Ginkel and Paul Sewald delivered dominant performances in relief, effectively shutting down Philadelphia's formidable lineup. Their tenacity on the mound stifled the Phillies' offense and ultimately secured the Diamondbacks' ticket to the World Series.
Meanwhile, the Philadelphia Phillies, who were just one win away from returning to the World Series, were left disappointed. They now face a period of reflection as they analyze how they let the opportunity slip away.
Notably, rookie starter Brandon Pfaadt shined on the mound, striking out seven batters. The efforts of Pfaadt, along with five relievers who combined for five scoreless innings, proved vital in securing the win for Arizona.
Ketel Marte's exceptional performance throughout the NLCS earned him the well-deserved title of NLCS Most Valuable Player (MVP). Marte batted an outstanding .387 and set a club record with 19 hits in a single postseason, solidifying his importance to the Diamondbacks' success.
In an unexpected twist, the Diamondbacks now face the Texas Rangers in an all-wild card World Series matchup. The clash between these two powerhouses promises to be an exhilarating showdown, showcasing the unpredictable nature of baseball.
This World Series victory holds special significance for Arizona ace Zac Gallen. Growing up as a St. Louis Cardinals fan, Gallen faced relentless requests for Phillies tickets due to his roots in South Jersey. With this victory, Gallen can revel in the satisfaction of proving his worth on the grandest stage of them all.
As anticipation builds for the upcoming World Series, fans eagerly await the next chapter in the Arizona Diamondbacks' remarkable journey.
"Devoted bacon guru. Award-winning explorer. Internet junkie. Web lover."