Business
Chinese EVs Pose a Real Threat to Europes Auto Industry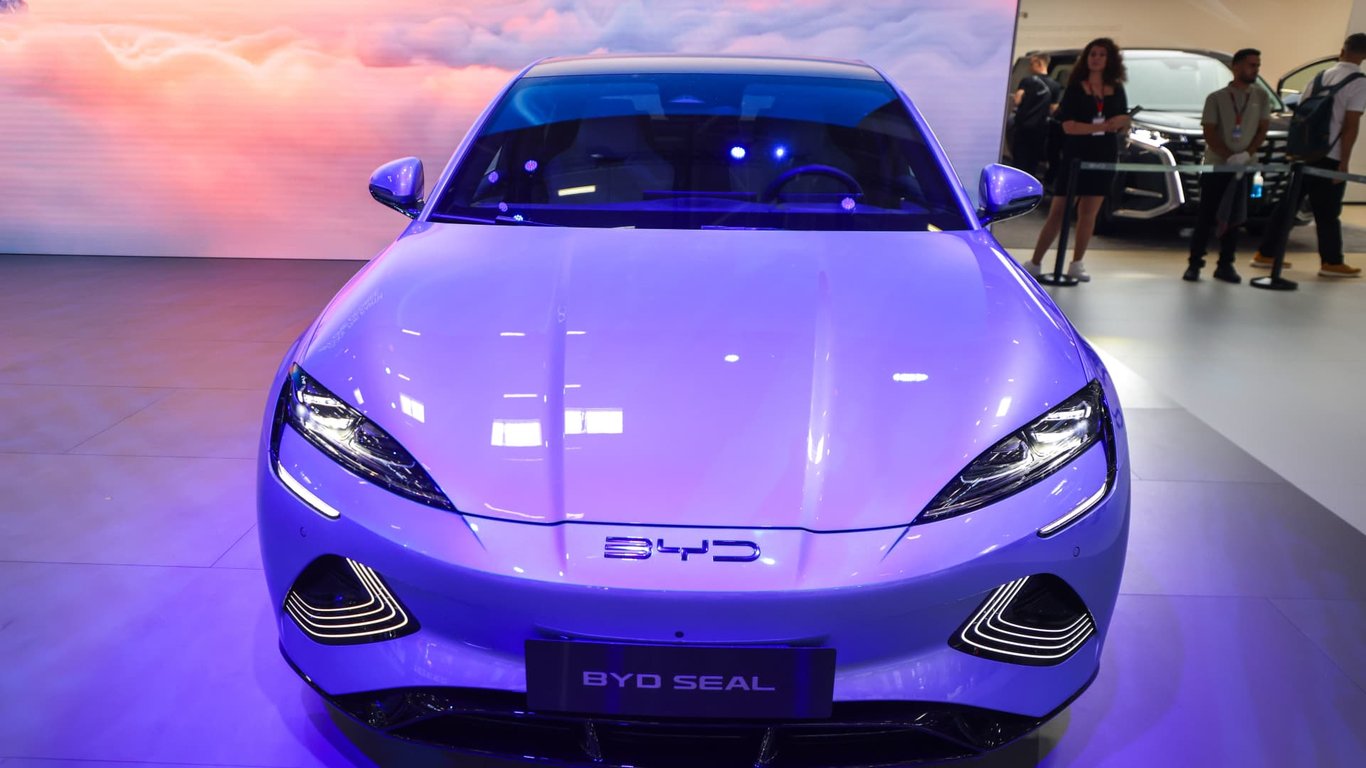 Title: Chinese Electric Vehicles Pose Growing Threat to European Car Industry, Experts Warn
In a recent statement, Christian Kames, managing director at Lazard, has cautioned that Chinese electric vehicles (EVs) are increasingly becoming a significant threat to the European car industry. Kames highlights the growing presence of Chinese automakers at the IAA Mobility Conference in Munich as a concerning trend. According to reports, 40% of the presenters at the conference were from Asia, indicating a rapid increase in Chinese companies attending the event.
Recognizing the potential of the European market for global expansion, Chinese automakers are swiftly making their mark. BYD, one of China's leading EV manufacturers, has already launched its Seal electric sedan specifically designed for the European market. Leapmotor and Xpeng have also announced their plans to enter Europe's EV market, intensifying competition further.
The impact of China's growing EV market is not only being felt by European automakers, but also by financial institutions. Swiss bank UBS recently downgraded two major European automakers, citing the threat posed by China's expanding EV industry.
Amidst the rising competition, European auto manufacturers are fully aware of the challenges from Chinese companies and are prepared to enter the fight. Industry leaders understand the urgency to invest in new technologies to retain their market share and fend off the Chinese rivals. Renault CEO, Luca De Meo, believes that the company's focus on innovative solutions, particularly within their EV-dedicated unit, Ampere, positions them favorably against the international competition.
Curiously, China's advances in Europe's EV industry could potentially provide valuable lessons for European countries on how to penetrate the Asian market. As multinational companies vie for success in China, they must remain cognizant of the rapid shift towards EV adoption in the nation.
In conclusion, the European car industry is facing an imminent threat from Chinese EV manufacturers. With their increasing presence at key industry events, the launch of specific models designed for the European market, and the downgrade of European automakers by financial institutions, the competition has intensified. European manufacturers are rising to the challenge, actively investing in new technologies, while simultaneously looking to China for valuable insights on market expansion. This dynamic landscape calls for agile measures and a keen awareness of the rapidly evolving EV market in China.
"Devoted bacon guru. Award-winning explorer. Internet junkie. Web lover."