sport
Celine Nayef in the semi-finals, Switzerland in Chiasso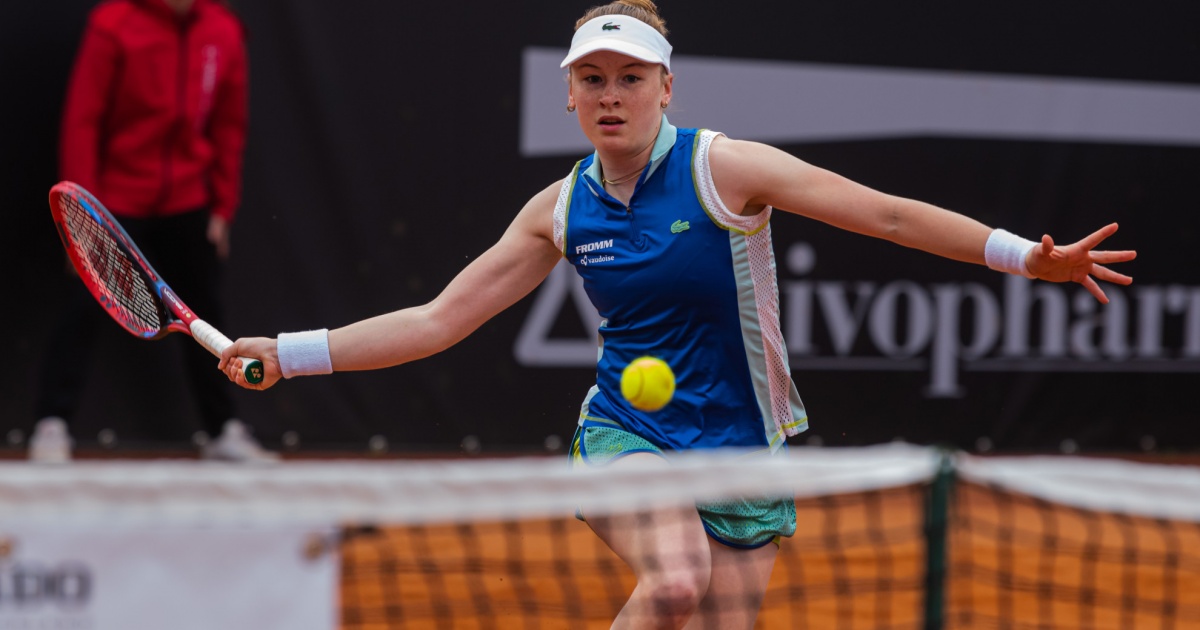 The 17-year-old from Feusisberg eliminates Latvia's Seministaga and reaches the semi-finals, where she will have to compete with France's Janišević.
Celine Naif beat Latvian Darja Siemenstaga and reached the semi-finals of the ACCION Open: The seventeen-year-old from Feusisberg remained the only Swiss representative in the race at the 11th edition of the ITF Women's Tennis Championships Kiasisi. On the central court, Naif was imposed on her opponent with a score of 7-6 (4), 6-3, and she managed the decisive moments of the match with great maturity. On Saturday, she will face French Selina Yanichevic, the champion of success over Tina. , for a place in the final Lucas 3-6 7-6 (7) 6-2. But at the top of the draw, the semi-final match between top seed Nadia Podorowska and fifteen-year-old Mira Andreeva promises to put in a show.
Since the beginning of the week, Celine Nayef has been giving the impression that she is more mature than her seventeen years in terms of her mental and tactical approach. After an impressive comeback over the former top 50 Fiona Ferro in the second round, he defeated the young Swiss Darga Semenstaga 7-6 (4) 6-3: «The match started well, but in the first set I was 5-down 6 and I had to manage a decisive moment right away . In general, in the tournament it is always difficult to play at the same level because many factors change, so the player must be able to know how to manage the important moments ».
Despite his young age, Naif has already won five professional titles, two this season at the ITF $40,000 in Porto (Portugal) and the $25,000 in Loughborough (UK): «Last year I won the Trofeo Bonfiglio and I knew I was one of among the strongest. Junior. In the transition to professionalism, I tried to express myself in the same way without limiting myself and so far it has gone well. I hope to continue like this throughout the season."
With her mother's coaching, Celine can count on having her brother at home this week and the presence of the Swiss captain in the Billie Jean King Heinz Gunthardt Cup: «It's good to be able to play in a tournament where my family is by my side. Do I play for the national team? Without a doubt, a dream of mine, it would be great to fulfill it and I hope that I can fulfill this desire as soon as possible ».
"Introvert. Avid gamer. Wannabe beer advocate. Subtly charming zombie junkie. Social media trailblazer. Web scholar."