Sports
Catch the Leagues Cup Final: Lionel Messi and Inter Miami vs Nashville SC – Streaming Details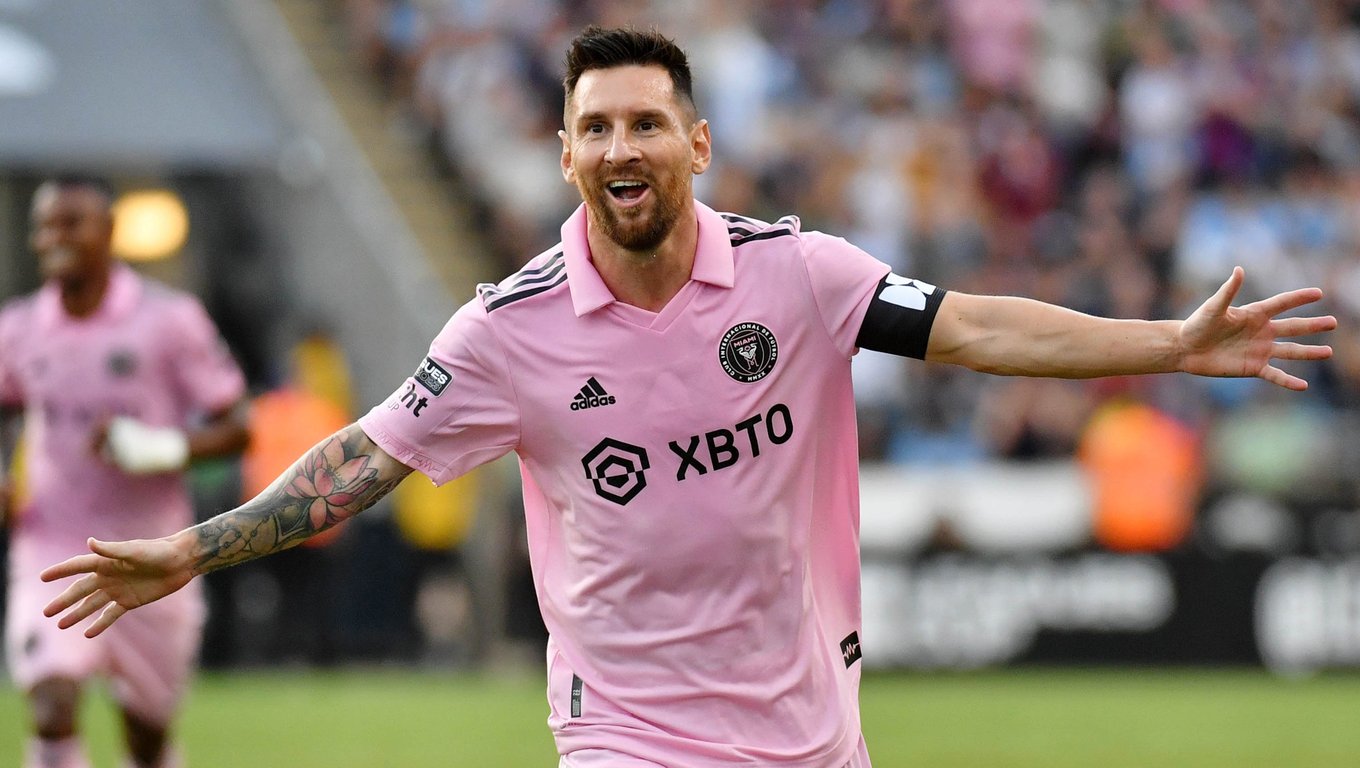 Title: Lionel Messi Aims to Guide Inter Miami to Leagues Cup Glory
In a thrilling Leagues Cup final showdown, Lionel Messi has expressed his hopes for Inter Miami to secure their first-ever trophy against Nashville SC. Both teams are hungry for success, with Nashville SC pulling off a major upset in the semifinals against CF Monterrey to reach the final and chase their maiden title.
Despite languishing at the last spot in the Eastern Conference, Inter Miami has been a force to be reckoned with in the Leagues Cup. With a flawless record of six victories in as many matches, they have defied expectations and are showing promising signs under a revamped squad.
As part of their impressive summer rebuild, Inter Miami acquired the talents of Lionel Messi, along with influential players like Jordi Alba, Sergio Busquets, Diego Gómez, Facundo Farías, and Tomás Avilés. Messi himself has been instrumental in their Leagues Cup campaign, netting an incredible nine goals in just six matches, contributing to the team's total of 21 goals.
The stakes are high in the final, as the Leagues Cup winner not only clinches their first trophy but also secures a spot in the Round of 16 of the prestigious Concacaf Champions Cup. Additionally, the victor will also walk away with approximately $2 million in prize money.
The grand finale will take place at the iconic GEODIS Park in Nashville, Tennessee. Known as the largest soccer-specific stadium in the United States, it sets the perfect stage for this thrilling encounter.
While Inter Miami is relatively new to Major League Soccer (MLS), having joined in 2020, Nashville SC has already made its mark with notable achievements, including playoff appearances and boasting top players such as Hany Mukhtar and Walker Zimmerman. The clash between these two teams promises to be electric, with both sides eager to etch their names in MLS history.
Fans keen on catching Inter Miami's remaining matches, including the Leagues Cup final, can watch them via the MLS Season Pass on Apple TV. However, the U.S. Open Cup semifinal game will not be available for streaming.
Excitement continues to build as the MLS regular season restarts on Sunday, with Lionel Messi potentially making his much-anticipated regular-season debut against the New York Red Bulls on August 26. As Inter Miami aims to climb up the MLS Eastern Conference standings, all eyes will be on Messi to see if he can replicate his Leagues Cup form in domestic competition.
In what promises to be a captivating clash between two hungry teams, the Leagues Cup final stands as a golden opportunity for Inter Miami to claim their first trophy and solidify their place in MLS history.
"Bacon trailblazer. Certified coffee maven. Zombie lover. Tv specialist. Freelance communicator."