Tech
BMW X5 and X6 M: now V8 hybrid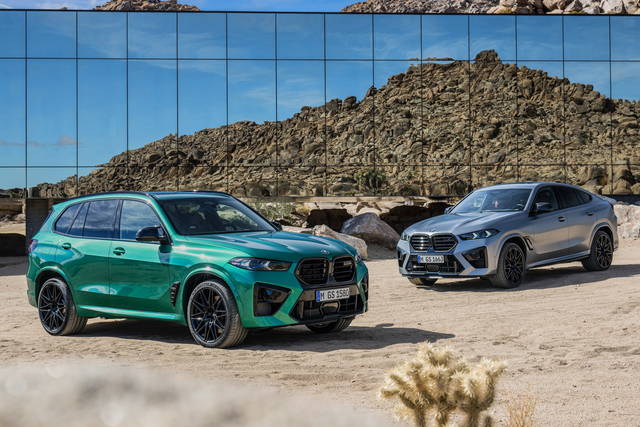 The world's first V8 hybrid engine – After restyling a file BMW X5 And BMW X6 (here news) The German company presents the versions M. Le The BMW X5 M Competition And X6M Competition Bring the engine in first 4.4 V8 with order mild hybridOr, which provides for the addition of a small electric motor inside the housing of the eight-speed M Steptronic gearbox. The electrical unit provides up to 12 hp more power and 200 Nm of torque, which also does the job of a crankshaft-mounted starter-generator. The battery is recharged through recovery under braking and overtaking.
There is more news about the V8 – The 4.4-liter V8 now benefits from a cross-banked exhaust manifold, a beefed-up crankshaft, upgraded turbocharging and a new air intake. In addition, the fuel supply system and oil separation were also revised. The V8 engine generates maximum power 625 hp at 6000 rpm and delivers maximum torque 750 Nm between 1800 and 5800 rpm.
Controlled drift Thanks to these changes and the new mild hybrid system The BMW X5 M Competition And X6M Competition It accelerates from 0 to 100 km / h in 3.9 seconds. Standard is the M Sport exhaust system with electrically controlled muffler, which is able to add just the right 'acoustic experience', as well as improve performance in terms of emissions thanks to new catalysts. Other technical changes include management software for the now faster eight-speed automatic transmission and a new version of the Four-wheel drive system M xDrive with active differential mounted on the rear axle. The M setup menu allows you to switch from the default four-wheel drive mode to the sporty four-wheel drive mode, which allows you to operate Controlled drifts. In addition, the DSC (Dynamic Stability Control) system now works in conjunction with the all-wheel drive system and the active differential, to deliver the correct response depending on the driving conditions.
Roll control – Standard equipment includes the BMW X5 M Competition and X6 M M Professional adaptive suspension With electronically controlled dampers and active roller stabilization. Thanks to the steering gear adjustment, the M Servotronic steering ratio promotes more direct steering.
Professional muscles – From an aesthetic point of view, the new The BMW X5 M Competition And X6M Competition Benefit from the innovations seen with the recent redesign of the non-M versions. So we have a more aggressive front end with new Matrix headlights with adaptive control, unimpressive BMW Selective Beam high beams and a new grille with the classic kidney grille.
"Bacon trailblazer. Certified coffee maven. Zombie lover. Tv specialist. Freelance communicator."