entertainment
Because everyone wants to be interviewed by CBS Sports Golazo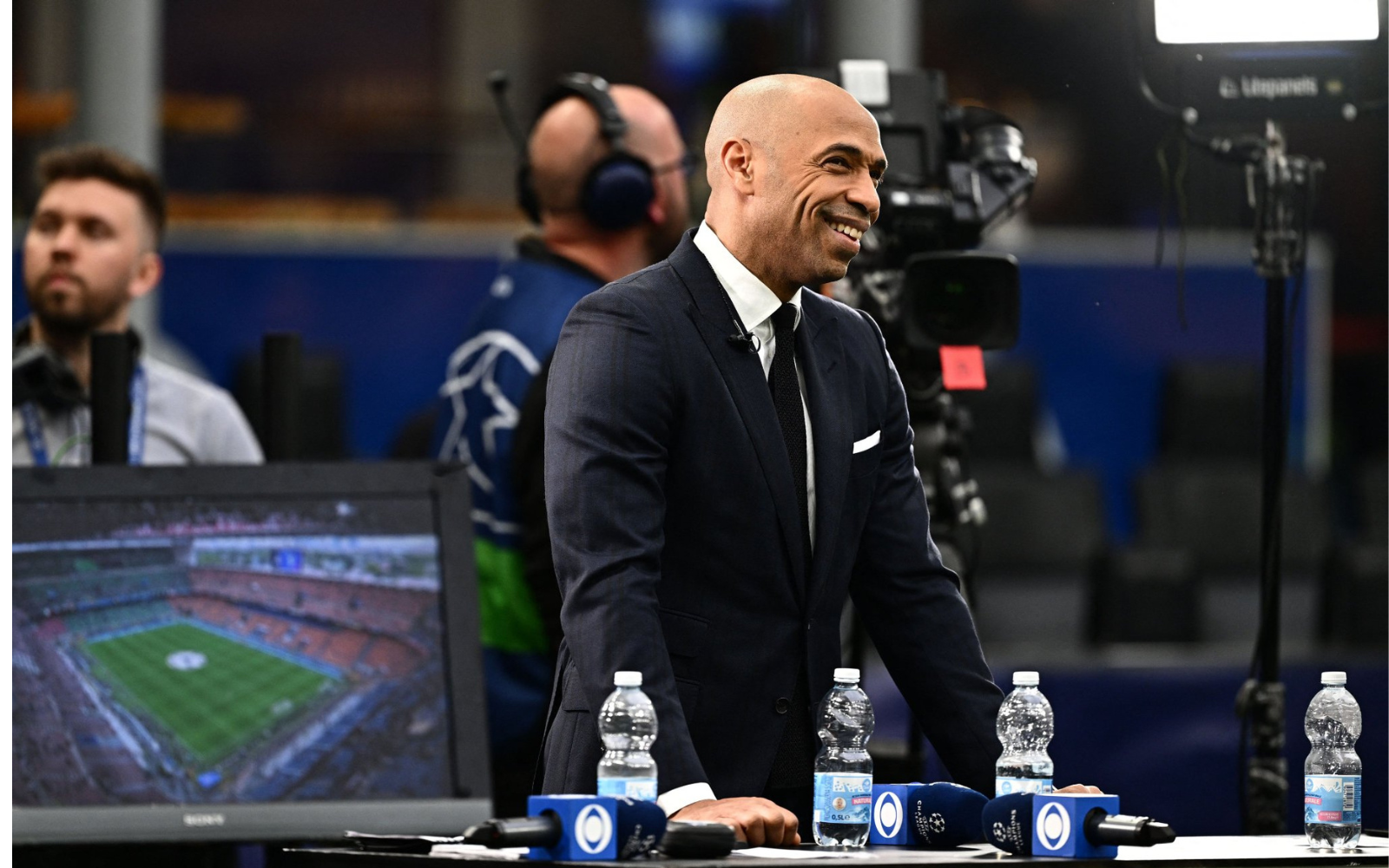 At the end of the gameEtihad StadiumAfter eliminating the defending champion, Real Madrid, Jack Grealish He approaches the table on the sidelines CBS without realizing that he will be playing his first final in the Champion league. They are waiting for him Jamie Carragherwho tries to interview him by fixing his microphone, Micah Richards which Giacomo E Thierry Henry which reaches the end only to make it move. Something similar also happened the day before, during the warm-up in the comeback semi-final Liao And Theo Hernandez They went to say hello to the hosts while they were alive. it's magic CBS Sports Golazoprogram Paramount + Dedicated to the Champions League, which in a short time has become a favorite destination for players and spectators alike.
Through the interventions of the presenter Kate AbdoCreated by Thierry Henry, Jamie Carragher, Micah Richards and Peter Schmeichel, the best of European football becomes a real show even on the sidelines. Del Piero from the studio Jokes with Micah Richards About the past challenges between Manchester City and Juventus, Henry who admitted it Maldini to Always afraid of him And Lukaku Whoever stops after the semi-finals returns to speak to the microphones participating in all gags as if they were the guest broadcaster and not in a simple post-match interview. But also Patrice EvraAnd which breaks the transmission Despite having to work for a competing broadcaster. CBS Sports Golazo is a red-carpet or boardroom you want to be in at any cost, a show that feels more like a late night show, for its constant rotation of jokes and funny language that seems tailored for broader and not just television. From Kate Abdo's joke clips, Henry's laughter and Micah Richard's failed attempts to speak Italian have become (or were born) memes, to which footballers also want to take part.
CBS has held the UEFA rights for the United States since 2019, but it has only been launched since this season CBS Sports Golazo, an online platform that streams soccer-specific content 24/7, with the UEFA Champions League remaining the fanciest competition even for Americans, who have become increasingly enamored with European soccer in recent years. The soccer tradition, American, and the journalistic idea of ​​a sport less connected to the superstructure found in Europe, has resulted in content that instantly engages players and audiences, without obscuring commentary, analysis, and information. In-studio guests are key players, great players and reliable voices, able to create conversations that are never trivial or predictable, and that make as much first-person laughing matter as a tool for pure entertainment.
American TV is more accustomed to running a sports product not only as a sports story but also for everything that can be a guarantee. ESPN For example, these days I bring Show Pat McAfee, a program of the former NFL player who became a very popular YouTuber and commentator in the US, to the point of persuading a major US broadcaster to include his show in the schedule. Something similar was witnessed in Europe by the very entertaining and entertaining study of Sky Sports EnglandWho the guests are participating in and the style of the broadcast – in which he is participating Jamie Carragher Always in "struggle" with Gary Neville – very reminiscent of the style of CBS Sports Golazo.
Managers and federations faced the problem of losing spectators in football and how to engage the new generations. The example of Paramount + broadcasting seems to give the answer that journalism, at least on TV, needs to incorporate languages ​​related to the world of social media, live broadcasts on Twitch, and more generally to tone of voice More free, which includes athletes, coaches and managers in a different way. The way in which a new relationship has been forged between players, fans and journalists makes broadcasting an experience, if not the only one, nevertheless very successful for European football, especially in the world of sports TV journalism, which is now looking for new languages ​​such as those of TikTok and Twitch and the language of entertainment podcasts.
In Italy the most famous and abused Bobo televisionRemarkable or not for the tones and quality of the content, it inserted itself in its own way into an entertainment vacuum, particularly those nationally popular discourses about football and its referential purpose, which were dealt with in a more realistic manner than they are conducted in television studios, and are associated with Increasingly technical and statistical analyses. Bobo TV, and in a better form Golazo Show, follow the same pattern and exploit the same potential of new communication languages. that of promise meAnd fieryAnd a fan And Cassano So is it a show with the potential of a CBS show, on a lower budget and without the backing of a big platform like Paramount+? It might be, in the meantime Numbers and sponsor support It shows that this approach has an increasingly content-loyal audience.
It's not hard to find cuts from The CBS Sports Golazo Show on Tik Tok And Instagram if in these days of the Champions League you teach the football content search algorithm. The truth is that apart from a few interesting features, there was no program dedicated to European football – prepared as a table of experts, with the same talent and stage presence hosted by Kate Abdo. Just like the podcast, the program It doesn't end with live streaming or platform in which it was posted but also continues in the following days, while TikTok Golazo takes a Rhythm and puta personality For the creator/journalist. It is right to ask the problem that Generation Z is less interested in football and storytelling, sports communication should at the same time ask itself how to reach a generation that has a new idea of ​​entertainment, faster and more instinctive, that has a different and more direct relationship with their idols and with their icons the past.
"Bacon trailblazer. Certified coffee maven. Zombie lover. Tv specialist. Freelance communicator."