Sports
Barcelona Reunion: Riqui Puig meets up with Lionel Messi, Sergio Busquets & Jordi Alba at The News Teller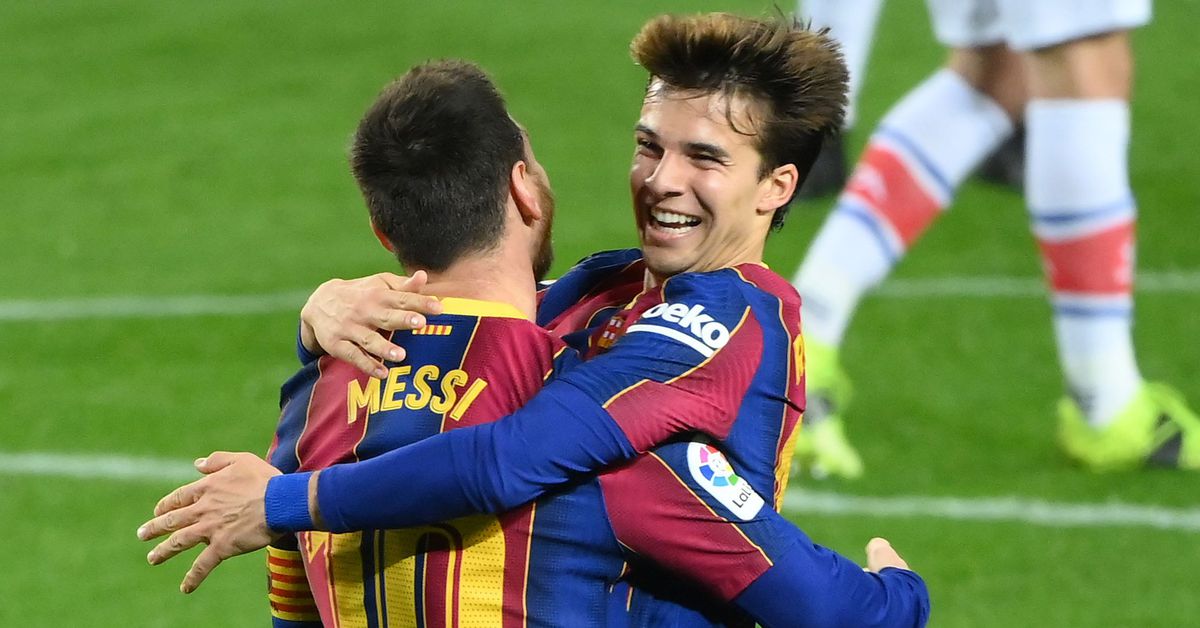 Title: Barcelona Reunion in Los Angeles: Riqui Puig, Messi, Busquets, and Alba Share Special Moments
In a heartwarming reunion, Riqui Puig, former Barcelona wonderkid, had an unexpected meeting with his former teammates Lionel Messi, Sergio Busquets, and Jordi Alba in Los Angeles. The trio, now playing for Inter Miami in Major League Soccer (MLS), were in town to take on Los Angeles FC (LAFC) in a highly anticipated match.
The reunion was a surprise for Puig as he expressed his excitement on his Instagram page, where he shared a photo of the four players together. The picture quickly gained attention from fans worldwide, showcasing the enduring bond between these football legends.
Since their respective departures from Barcelona, all four players have made a significant impact while enjoying their new adventure in the United States. Messi, in particular, shined brightly in the game against LAFC by providing two vital assists, leaving fans in awe of his remarkable skills and vision on the field.
Alba also contributed to Inter Miami's success by netting a goal, further demonstrating his versatility and contribution to the team's attacking prowess. The presence of these world-class players has undoubtedly raised the level of competitiveness within the MLS and captivated the attention of football enthusiasts across the nation.
Meanwhile, Puig has been thriving with his current club, LA Galaxy, as he recently won the prestigious Goal of the Matchday award for the second time this season. The young midfielder's exceptional performances have caught the eye of many, including LA Galaxy's coach, Greg Vanney.
Vanney expressed his determination to retain Puig at the club, acknowledging his potential as a crucial building block for the team's future success. Puig's technical skills, versatility, and football intelligence have made him a fan favorite and a valuable asset to the Galaxy squad.
As the MLS continues to attract prominent international talent, the presence of players like Messi, Busquets, Alba, and Puig further solidifies the league's growing reputation. The Barcelona reunion in Los Angeles serves as a testament to the enduring camaraderie and admiration shared between elite footballers, regardless of the clubs they represent.
Football enthusiasts can look forward to witnessing more extraordinary moments on American soil as these superstars continue to leave an indelible mark on the growing success and popularity of soccer in the United States.
"Introvert. Avid gamer. Wannabe beer advocate. Subtly charming zombie junkie. Social media trailblazer. Web scholar."