Top News
Australia: The curtain opens at Rip Curl Pro Bells Beach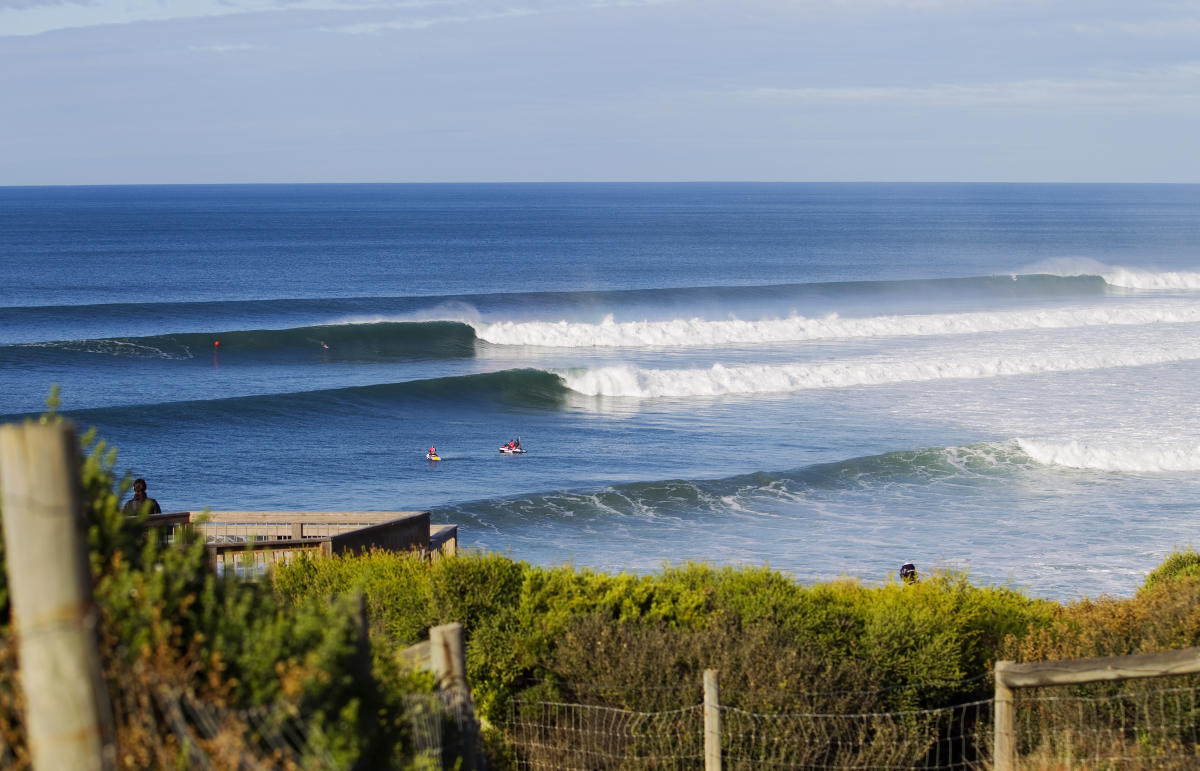 The World Surf League arrives in Bells Beach for the first of two Australian stages of the World Championships: many new features this year from surprise rankings to Owen Wright's retirement, through to Heritage Heat with legendary Tom Curren and Mark Occhilupo
The best surfers in the world hit australia where From April 4 to 14 Beach Rip Curl Pro Bells presented by Bonsoy, stage n. Round 4 of the 2023 World Surfing Championships (WSL).
The Bells Beach stop and the next Margaret River stop (April 20-30 in WA) are the last two events where surfers can rack up points and secure a 'safe' spot in the rankings before Mid-season cut.
The first three events of the season radically changed the world rankings.
New faces emerged at the top of the rankings, represented by young talents who outlasted the veterans on tour, as some world champions found themselves in danger of disqualification.
The deep history of the Bells Beach competition combined with the pressure of an approaching mid-season cut, win with the "bell" ringing is one of the sport's nicknames.
Where: The famous wave of Bells Beach
This year marks the 60th anniversary of Beach Rip Curl Pro Bells, one of surfing's longest running events.
two waves of spots, Bells bowl And winkpopoffering a very long, powerful and technical right hand, ideal for the powerful rail-to-rail surf to which home athlete Mick Fanning has accustomed us above all else.
Several world champions have scored notable victories in the Bills, including last year's event winner Felipe Toledo (Brazil) and Tyler Wright (Australia). The list of past event winners consists of famous names such as Kelly Slater (USA), Lisa Andersen (USA), Sunny Garcia (HAW), Carissa Moore (HAW), Andy Irons (HAW), Mick Fanning (Australia), Lynn Beachley (AUS), Joel Parkinson (AUS), Stephanie Gilmour (AUS) and John John Florence (HAW).
Not only is Bells Beach a surfing spot, it is also a place of cultural significance for the Wadawurrung people, traditionally known as Djarrak. To honor and respect the local community, Rip Curl Pro Bells Beach begins each year with a traditional welcome event and concludes with Wadawurrung representatives presenting prizes to the winners.
now Jack Robinson And Molly pickled They lead the standings, while some world champions are below the mid-season line.
Leonardo Fioravanti It was a very good start and despite a somewhat disappointing result in Portugal (17th place, Read the report here) is currently not in danger of being "relegated" as it was in last year's mid-season cut.
Liu will make his debut in the ninth round against Indonesian talent Ryo Waida and Australian Jackson Baker.
Owen Wright has announced that he will retire from competitive surfing after Bells Beach
Wright will wear the CT jersey for the last time as a wild card, allowing him to celebrate his extraordinary racing career "at home" among friends, family and the surfing world. The Australian's decision to retire comes after careful consideration and consultation with his family, coaches and medical staff. Although he will no longer be competing, Wright will continue to pursue his passion for surfing.
Johan Davey (France) She will make her Championship Tour debut this year after recovering from the injury that prevented her from competing in the first three events of the season. Dylan Moffat (Australia), Australia's highest-ranked challenge surfer, will replace Jadson Andre (BRA). Carlos Munoz (Costa Rica) will once again be the injured substitute for Moroccan Ramzi Boukhiam.
The Heritage Heat with WSL Legends: Tom Curren vs. Mark Occhilupo
Two of the most influential surfers of all time, Tom Curren (USA) and Mark "Oxy" Occiloppo (Australia) will compete at Bells in a special "Legacy" Heat during the Belle's Beach RipCurl Pro. Koren, a regular footer known for his style, and Osei, a clumsy footer known for his strength, have long lived in one of the most famous rivalries in the sport. Over the course of their careers, Koren won two Bell titles and three world titles, while Oxy won one each.
Korine won the Heritage Heat at J-Bay in 2014, while Occy last played in 2019 at Bells Beach.
Below the First Batteries Program, to learn more visit www.worldsurfleague.com
Photo: Cestari/Sloane/WSL
RipCurl Pro Bells Beach – Women's Opening Round:
Heat 1: Kaitlin Simmers (USA) vs. Petilo Sakura Johnson (HAW) vs. Sophie McCulloch (Australia)
Heat 2: Molly Becklum (Australia) vs. Missy Callahan (Australia) vs. Johan Defey (France)
Heat Three: Carissa Moore (HAW) vs. Lucky Peterson (USA) vs. allowance event
Heat 4: Tatiana Weston-Webb (Brazil) vs. Caroline Marks (USA) vs. Isabella Nicholls (Australia)
Heat 5: Tyler Wright (Australia) vs. Gabriella Bryan (HAW) vs. Sally Fitzgibbons (Australia)
Heat Six: Stephanie Gilmour (Australia) vs. Brissa Hennessy (CRC) vs. Courtney Conlogue (USA)
Men's Rib Curl Pro Bells Beach Opening Match Round:
Heat 1: Ethan Ewing (Australia) vs. Nat Young (USA) v. Carlos Munoz (CRC)
Heat two: Griffin Colapinto (USA) vs. Seth Muniz (HAW) vs. Maxime Hocenot (France)
Heat 3: Kaio Ibele (Brazil) vs. Ryan Callinan (Australia) vs. Ezekiel Lau (HAW)
Fourth round: Joao Cianca (Brazil) vs. Matthew McGillivray (RSA) vs. Dylan Moffat (Australia)
Heat 5: Filipe Toledo (BRA) vs. Ian Gentile (HAW) vs. Owen Wright (Australia)
Heat Six: Jack Robinson (Australia) vs. Kelly Slater (USA) vs. It happened allowance
Qualifier 7: Italo Ferreira (Brazil) vs. Connor O'Leary (Australia) vs. Koloh Andino (United States)
Heat eight: Callum Robson (Australia) vs. Jordie Smith (RSA) vs. Michael Rodriguez (Brazil)
heat 9: Leonardo Fioravanti (ITA) against. Ryo Waida (INA) vs. Jackson Baker (Australia)
Heat 10: Iago Dura (Brazil) vs. Samuel Bobo (Brazil) vs. Jake Marshall (USA)
Heat 11: Gabriel Medina (Brazil) vs. Kanae Igarashi (Japan) vs. Liam O'Brien (Australia)
Heat 12: John John Florence (HAW) vs. Miguel Bobo (Brazil) vs. Baron Mamiya (HAW)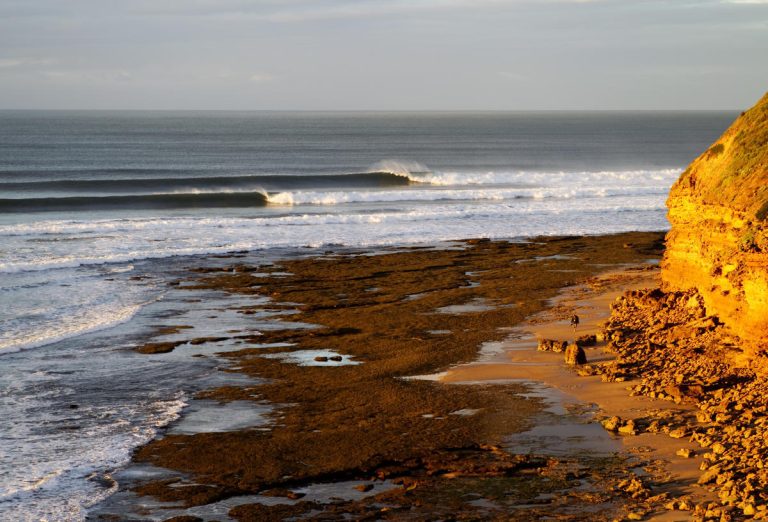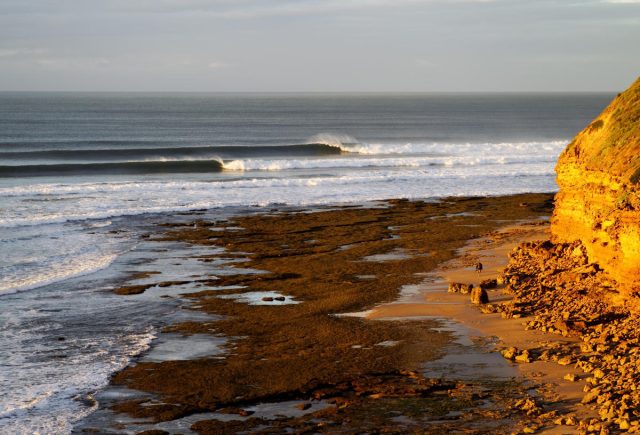 "Devoted bacon guru. Award-winning explorer. Internet junkie. Web lover."