Sports
Arizona Diamondbacks Lineup and Roster Set; Relievers Role Potential Change – The News Teller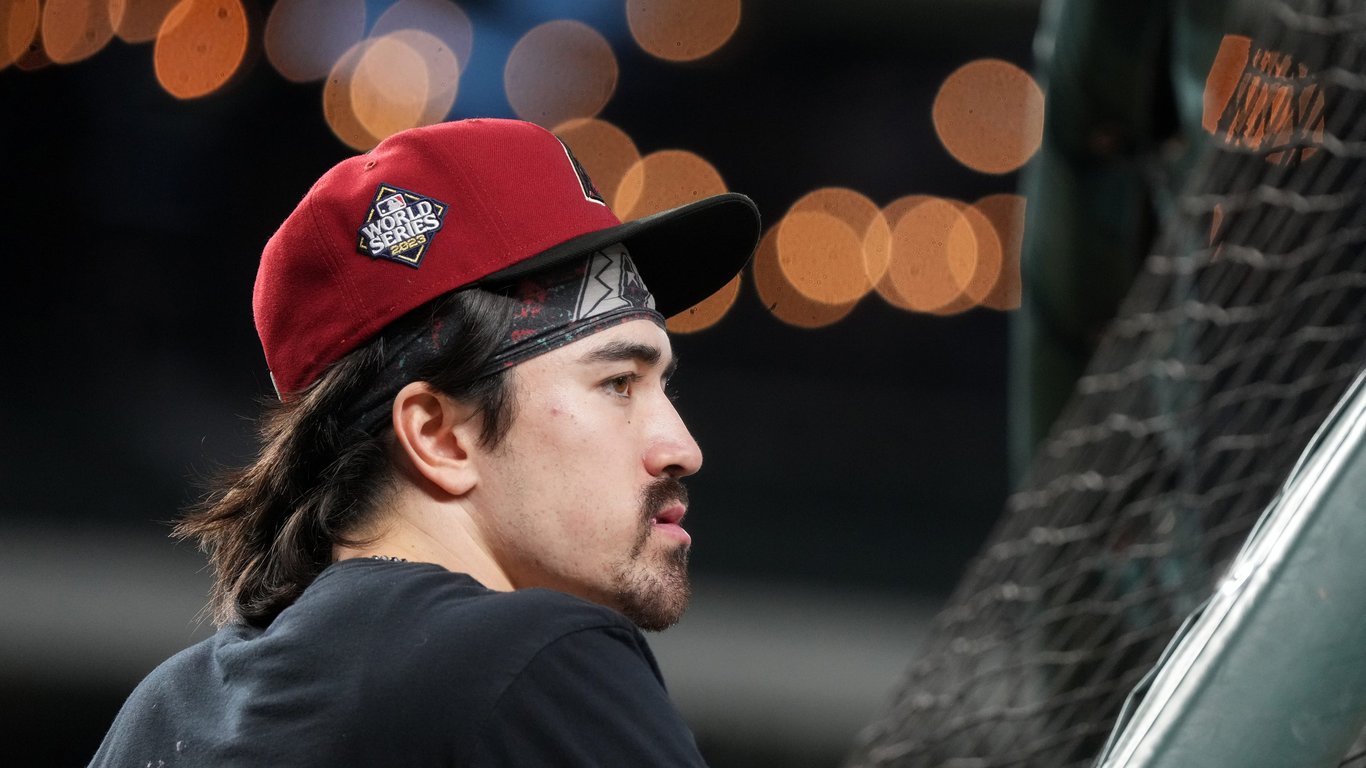 Title: Arizona Diamondbacks to Face Texas Rangers in Their First World Series Since 2001
The Arizona Diamondbacks are gearing up to make their long-awaited return to the World Series, where they will battle against the Texas Rangers. This news comes 20 years after their last appearance in 2001, when they emerged as the champions. Excitement is brewing as fans eagerly await the first game, set to take place on Friday at Globe Life Field in Arlington, Texas.
To ensure that fans don't miss a moment of the action, the game will be broadcasted on Fox at 5 p.m. The Diamondbacks have made it this far by maintaining a winning lineup, which remains unchanged from their previous postseason games against right-handed starting pitchers. This decision shows immense faith in their players, despite some facing struggles during the National League Championship Series (NLCS).
One key aspect of the Diamondbacks' playoff run has been their bullpen, with several relievers delivering impressive performances in high-pressure situations. However, concerns have arisen regarding reliever Andrew Saalfrank and his lack of control in recent games. Manager Torey Lovullo remains undecided on whether to continue utilizing Saalfrank in key late-inning situations during the World Series. In the event of a change, left-hander Joe Mantiply may step in as the team's high-leverage lefty.
Infielder Jace Peterson has also been added to the Diamondbacks' World Series roster, replacing right-hander Slade Cecconi. The addition of Peterson brings a left-handed hitting option and versatility to the team's infield positions, providing a strategic advantage.
The highly anticipated pitching matchup for Game 1 will feature the Diamondbacks' Zac Gallen against the Rangers' Nathan Eovaldi. Gallen previously had an impressive outing against the Rangers earlier in the season but has faced challenges in his last 11 starts. On the other hand, Eovaldi struggled towards the end of the regular season but has shown remarkable form in the playoffs. Both pitchers will look to make a strong impact in this crucial opening game.
The World Series schedule will consist of a best-of-seven series, with all games set to be broadcasted on Fox. Fans can prepare themselves for an exhilarating showdown between these two deserving teams as they battle it out for the coveted championship title. Stay tuned to 'The News Teller' for all the latest World Series updates and highlights.
Word Count: 397 words.
"Bacon trailblazer. Certified coffee maven. Zombie lover. Tv specialist. Freelance communicator."