Technology
Apple reportedly considering display and chip changes for budget-friendly Vision Pro – The News Teller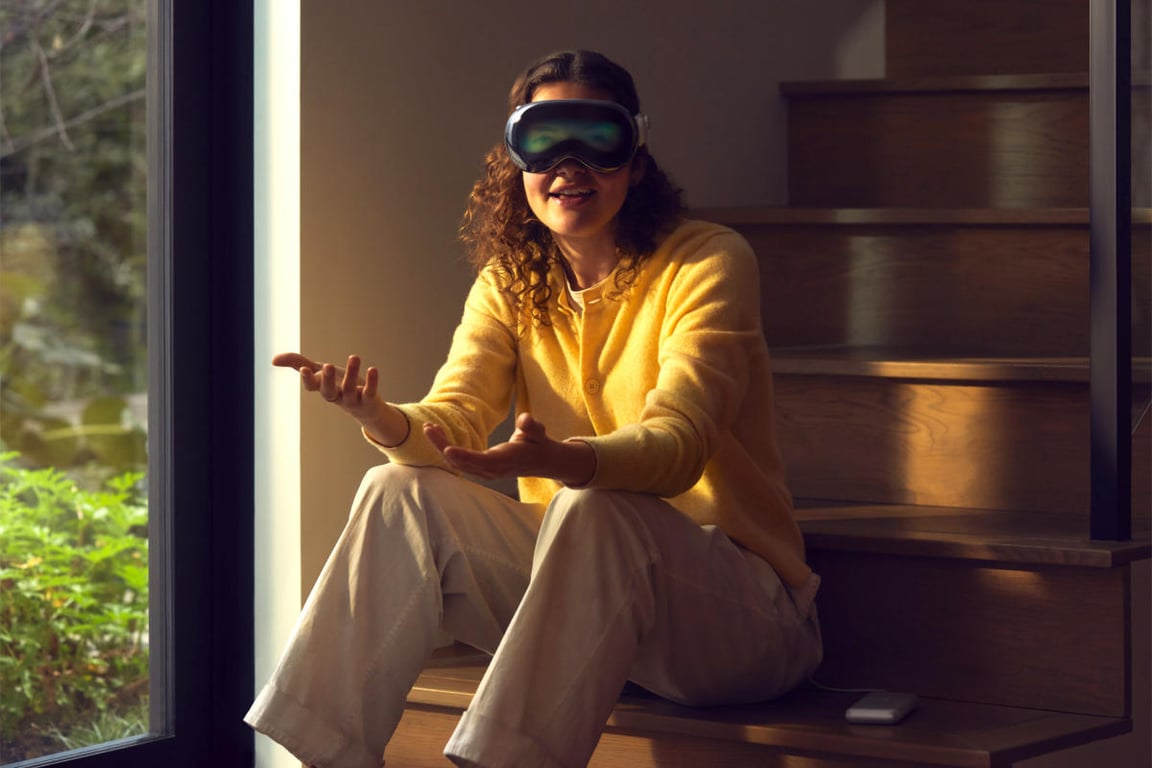 Apple is reportedly in the preliminary stages of developing a cheaper version of its popular Vision Pro headset. According to industry insiders, this new version would feature fewer external cameras and would not include the EyeSight feature found in the original model. In an effort to reduce manufacturing costs, Apple is also considering replacing the current Mac chip with an iPhone chip.
The primary motivation behind this move is to make the Vision Pro headset more accessible to a wider audience. Currently, the headset starts at a hefty price of $3,500, which may be out of reach for some potential customers. With the introduction of a cheaper model, Apple hopes to bring the price down to a more affordable range of $1,500 to $2,500, thus making it accessible to a broader consumer base.
In addition to potential cost-cutting measures, the cheaper version of the Vision Pro headset may also come with lower resolution displays, hinting at possible compromises in the overall visual experience. There are even indications that Apple could eliminate the external display that enables the EyeSight feature. EyeSight is a remarkable capability that projects the wearer's eyes onto an outward-facing OLED display, providing a unique and immersive experience.
While Apple is focused on developing a budget-friendly alternative, it is important to note that the company is simultaneously working on a follow-up to the premium Vision Pro headset. This upgraded version is rumored to retain the EyeSight feature while boasting a more lightweight and refined design. Furthermore, Apple may opt to include built-in prescription lenses, eliminating the need for separate Zeiss inserts for users requiring corrective eyewear.
It is important to note that these developments are still in their early stages, and Apple has not yet confirmed any specific details or release dates for either the cheaper version or the upgraded model of the Vision Pro headset. However, the news of a potentially more affordable iteration is certainly exciting for technology enthusiasts and consumers alike, as it could pave the way for a more widespread adoption of virtual reality experiences. Stay tuned to The News Teller for any further updates on this story.
"Introvert. Avid gamer. Wannabe beer advocate. Subtly charming zombie junkie. Social media trailblazer. Web scholar."