Business
Antitrust Laws: Examining Microsoft, Google, and Historical Similarities – The News Teller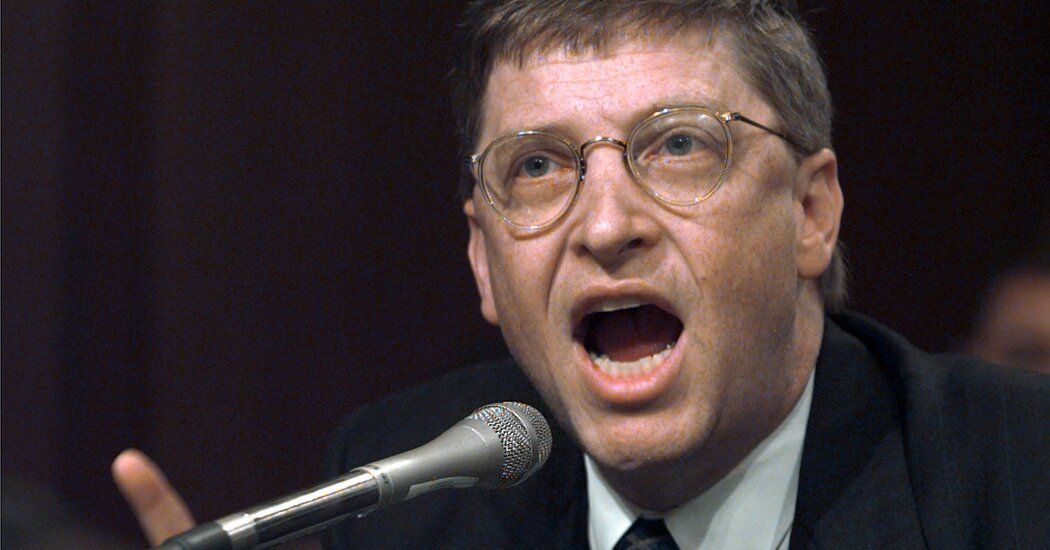 Title: Justice Department Files Antitrust Lawsuit Against Google, Drawing Parallels to Landmark Microsoft Case
The News Teller – In a significant move, the Justice Department has recently filed a federal antitrust suit against Google, citing allegations of using its dominant market power to stifle competition, protect its monopoly, and intimidate industry partners. The case bears striking similarities to the landmark federal suit against Microsoft, which took place a quarter-century ago.
Much like Microsoft back in the late 1990s, Google is now facing accusations of unfair practices, specifically cutting off competitors from accessing potential customers. The Department of Justice believes that Google's actions have hindered competition in the tech industry, aiming to restore a level playing field for smaller players in the market.
While the Google trial is scheduled to begin soon, it is anticipated to receive less initial widespread attention compared to the highly publicized Microsoft trial. Back in the late 1990s, Microsoft was considered a singular tech titan, led by its iconic figurehead, Bill Gates. The case against Microsoft lasted an extensive 76 days of testimony spread over more than eight months, attracting significant media coverage from major news organizations like The New York Times.
With the lawsuit against Google, the Justice Department aims to address concerns over Google's alleged abuse of power. The company's dominance in various sectors of the internet, including search and online advertising, has drawn scrutiny from regulators worldwide. The lawsuit contends that this dominance has allowed Google to unfairly prioritize its own products and services, resulting in anticompetitive practices that limit consumer choice.
The ongoing scrutiny of Google's practices has been a long time coming. The company's search engine commands a significant market share, with nearly 90% of internet searches conducted through Google worldwide. This lawsuit seeks to challenge Google's behavior and, if successful, may pave the way for a more competitive digital landscape.
As the trial begins, watchful eyes will be observing how the case unfolds and whether it will lead to significant changes in the tech industry. The parallels between the Microsoft trial and the current lawsuit against Google highlight the importance of keeping tech giants in check to foster fair competition and innovation. These landmark cases serve as crucial reminders that no company, regardless of its size or influence, should be immune from antitrust scrutiny when its practices stifle genuine market competition.
In the latest battle between regulators and a tech giant, the Justice Department's federal antitrust suit against Google promises to be a gripping legal saga, with potential far-reaching consequences for the future of the tech industry.
"Infuriatingly humble social media ninja. Devoted travel junkie. Student. Avid internet lover."