World
A Sunday of Mourning: Palestinian Christians Grieve the Civilian Deaths at a Gaza Church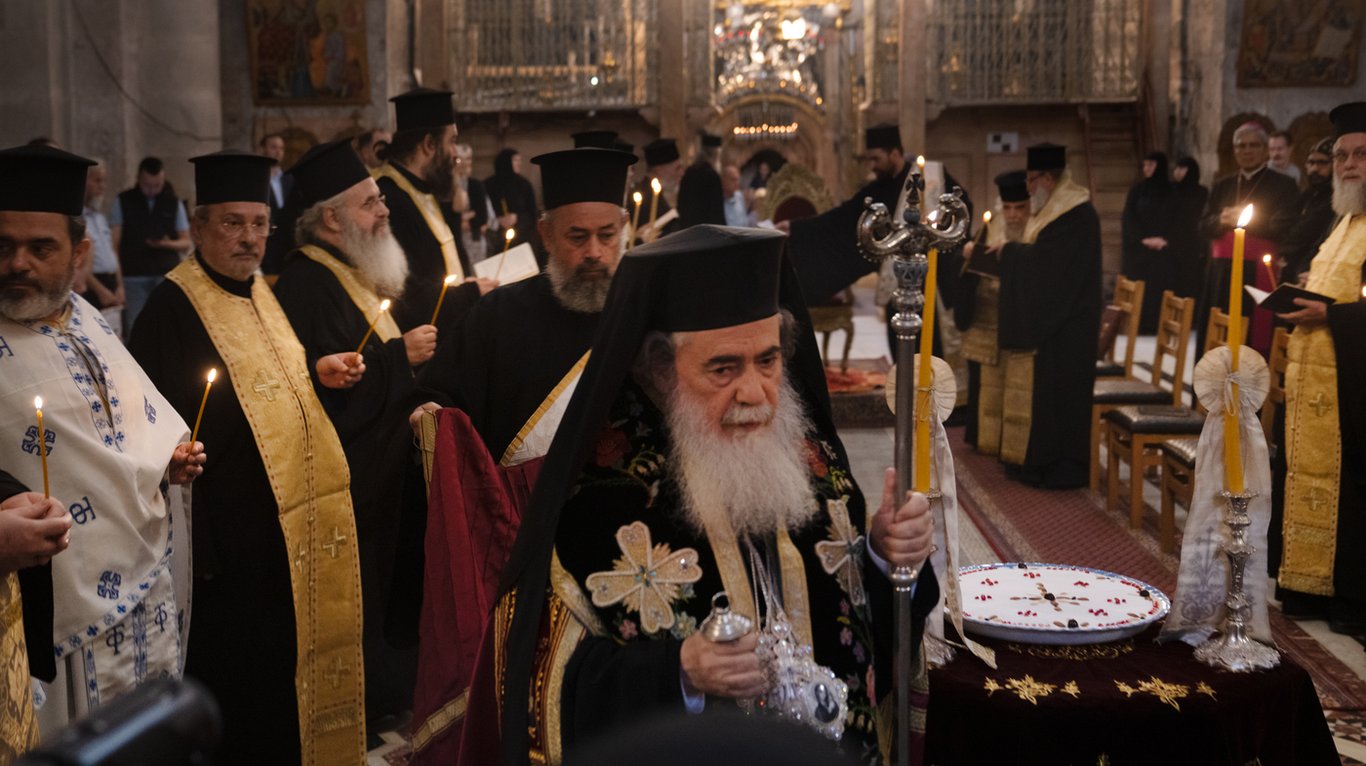 Title: Palestinian Christians Mourn Tragic Losses in Gaza Church Airstrike
In a devastating incident, Palestinian Christians in the Gaza Strip are grieving the loss of their community members who were tragically killed in an Israeli airstrike at the historic Church of St. Porphyrius. The striking development has left the Palestinian Christian community feeling hopeless and surrounded by tragedy, as they mourn the deaths of 18 people, with almost all of them being Christians.
Located in Gaza, the Church of St. Porphyrius have long served as a shelter for hundreds of people seeking safety during periods of conflict between Israel and Gaza. The church had recently transformed into a sanctuary for those displaced by the ongoing violence in the region, providing solace and refuge to countless individuals in recent weeks.
On Thursday, an Israeli airstrike caused severe damage to the church compound, resulting in the tragic deaths of 18 individuals. Israeli Defense Forces have claimed that their intended target was a nearby building used by Hamas, an argument that has become a subject of controversy as it resulted in significant collateral damage.
The repercussions of this incident have reverberated throughout the Holy Land, as churches across the region held solemn services to memorialize and honor those killed. Among the participation were the Church of the Holy Sepulchre and a nearby church located in Bethlehem, reflecting the shared grief among the Christian community.
The strike has dealt a crushing blow to the Palestinian Christian community, leaving them feeling hopeless and besieged by a sense of never-ending misfortune. With heavy hearts, they mourn the loss of their loved ones, while grappling with the ongoing conflict that has engulfed their lives.
For the Palestinian Christians, this event once again underlines the urgent need for a peaceful resolution to the Israeli-Palestinian conflict. They hope for an end to the violence that has plagued their lives, and to live in a region free from fear, sorrow, and relentless tragedy.
As the world glimpses into the harrowing ordeal faced by Palestinian Christians, their resilience and unwavering spirit serve as a reminder of the strength and determination of a community tested by adversity. Now more than ever, their cry for peace and justice echoes across the Holy Land and beyond, urging the international community to take notice and to act decisively toward finding a lasting resolution.
"Introvert. Avid gamer. Wannabe beer advocate. Subtly charming zombie junkie. Social media trailblazer. Web scholar."