Business
A Manufacturer Successfully Embraces the Four-Day Workweek Without Compromising Pay – The News Teller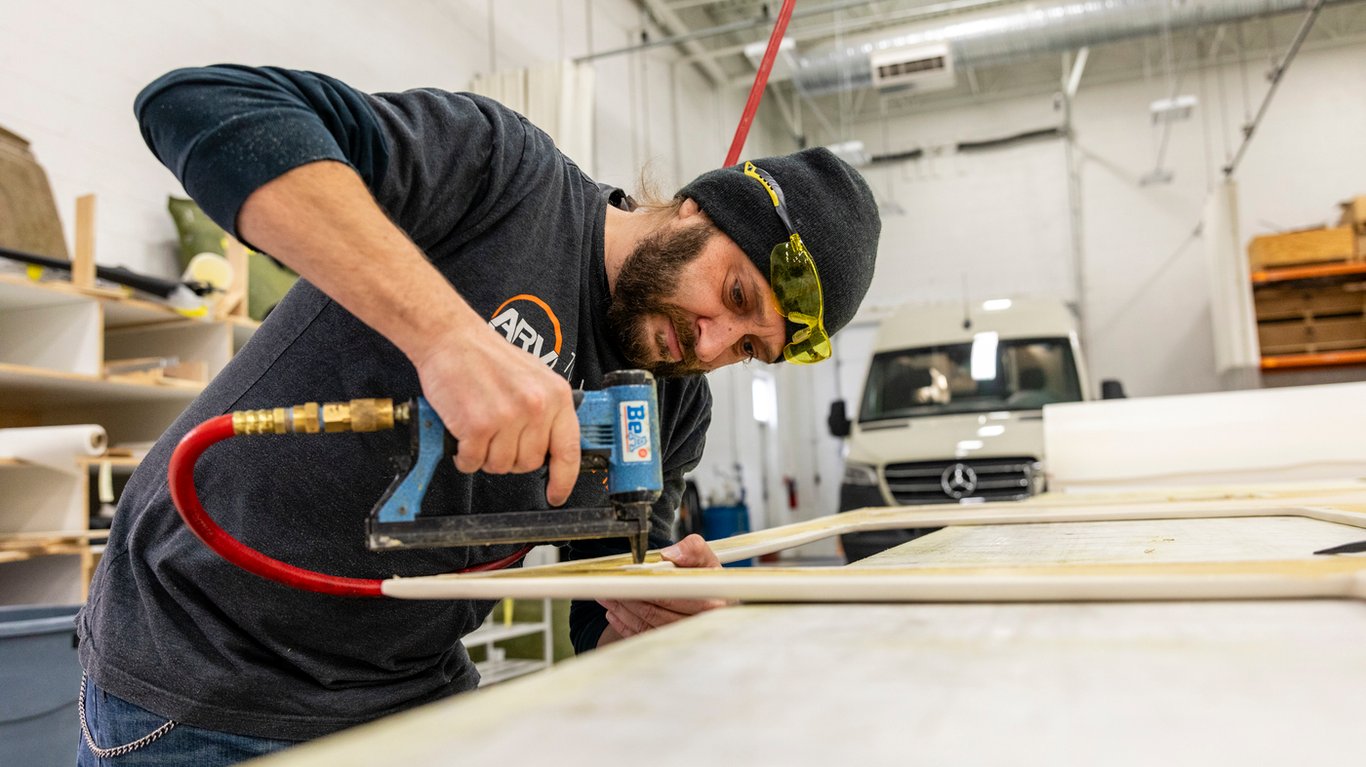 Title: Luxury Motorhome Manufacturer Advanced RV Successfully Implements Four-Day Workweek, Reporting Increased Productivity and Improved Work-Life Balance
Ohio-based luxury motorhome manufacturer, Advanced RV, has become a pioneer in the realm of work-life balance, as it successfully implemented a four-day workweek with the aim of enhancing employee well-being and productivity. This innovative approach is part of a global trial led by 4 Day Week Global, in which businesses reduce employees' working hours while maintaining the same pay for a period of six months.
The trial, which includes 41 American and Canadian companies, has yielded promising results, with no participating businesses returning to the traditional 40-hour workweek. Inspired by the outcomes of similar trials conducted in Iceland, Advanced RV's CEO, Mike Neundorfer, recognized the potential positive impact a shorter workweek could have on employee well-being and decided to embrace the concept.
At present, Advanced RV operates on a 32-hour workweek without any reduction in pay and has employed various strategies to optimize efficiency and productivity during this condensed schedule. Despite initial concerns about potential dips in productivity, the company has almost fully recovered the temporary losses and anticipates additional improvements in the future.
The introduction of the four-day workweek has been met with resounding employee satisfaction, as staff members report experiencing a better work-life balance and gaining more time for personal interests and relaxation. The initiative not only provides employees with increased flexibility and leisure time, but it also promises higher job satisfaction and overall well-being, which in turn enhances their productivity during working hours.
This successful implementation of a four-day workweek by Advanced RV serves as a testament to the potential benefits that other companies can achieve by embracing flexible work arrangements. With the positive outcomes experienced by the luxury motorhome manufacturer and other participating companies, it is becoming increasingly evident that a reduced workweek can lead to improved employee morale, higher productivity levels, and an overall healthier work-life balance.
As more businesses explore alternative methods to enhance workplace dynamics and employee satisfaction, the four-day workweek continues to gain attention and traction. Companies across different sectors are now seizing the opportunity to prioritize their employees' well-being while simultaneously benefiting from increased productivity, setting a new standard for the future of work.
—————————
Word Count: 357 words
"Explorer. Devoted travel specialist. Web expert. Organizer. Social media geek. Coffee enthusiast. Extreme troublemaker. Food trailblazer. Total bacon buff."