World
5 years of contracts in the emergency room and 118 between Veneto and Tuscany, go abroad and earn 4 times more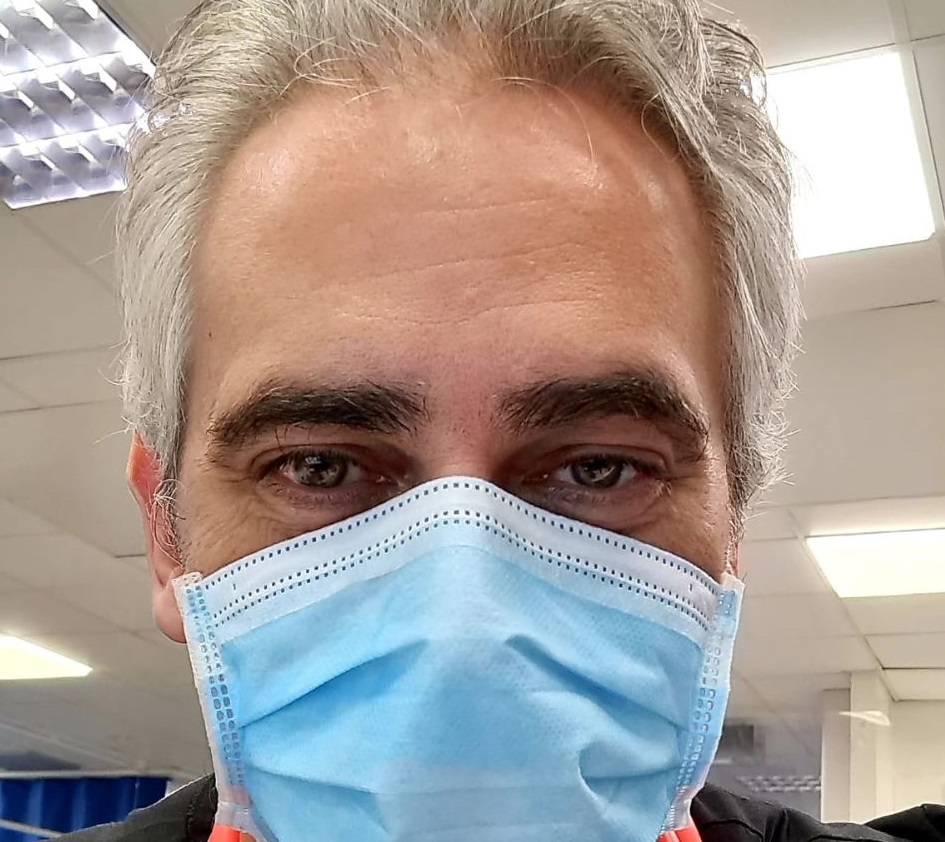 Seventeen years in the Army, ten years spent between missions as a military medic. Then leave, and return to civilian life: Fixed term contracts for five years in ER and AT 118, between Veneto and Tuscany. Even landing in Great Britain (With a two-year break in Dubai for the Diving and Hyperbaric Medicine project). "Since 2017 in England I have had seven interviews and had seven permanent job offers. Another one is in the hospital where I work, where they upgraded me and put me between consultants," he says Diego Olivari, originally from the province of Pistoia. One of many Italian doctors choosing to work abroad in search of stability and recognition, while the country's hospitals face a constant hemorrhage of professionals, Especially in emergency medicine.
From 2021 Olivari is the Chief of Extreme Emergency at Norfolk and Norwich University Hospital. "I think it is the sixth largest hospital in England, and there is one of the largest universities in the country, and not just in medicine. Here I am a consultant in the emergency department: I have created all the instructions, operating procedures, and course systems. They looked for me in April 2021 and I moved here in July. I used to work in Kingston, which is a completely different reality, because in London there is a hospital every ten kilometers. This is the largest hospital in one and a half counties. They are pushing hard for us to become a 'major trauma centre', because the center they are responsible for is Cambridge, which is an hour away by car and 20 minutes by helicopter."
How many Italians work in your hospital?
"There is an Italian nurse from Rome head nurse, When on duty he coordinates the nurses. There is a vascular surgeon from Turin, and there is another young fellow from Turin who abandons 118 of his city and flies an emergency helicopter covering East Anglia. In total we are twenty".
Why do so many young and talented Italian doctors choose to move to England?
"Why They could not find a permanent job in Italy and because their level of English was much higher, Not so much in the majors. Here the majors are better organized in many cases, But the level of university leavers is better in Italy. Italian doctors are desperately seeking. When I did the first interviews, I was in Dubai: They offered me a job in four different hospitals. One of them was in London and I chose it. When I went in person to file the papers, I asked how long they would put me on a contract, they said the contract would be "how long do you want to stay". If I changed my job, it was because of my choice."
All at NhS, the English Public Health Service.
"I did not work in the private sector."
when are you going out
"I graduated in Florence in 1999 while attending a military academy. I stayed in the Army until 2009 and participated in assignments in Afghanistan, Iraq and Kosovo dealing with emergency medicine. At the end of my career I was in the Carabinieri in Padua and started working weekends with the 118th as a contract medic After my vacation, I started working as a medical guard, then through agencies I moved to 118, first in Abano Terme, then to the coast and then they looked for me in Tuscany, in 118 in Livorno, between Piombino and Isola d'Elba, where I stayed waiting for a contract permanent. From 2010 to 2015 she worked on quarterly contracts 118 between Livorno and Grosseto. I couldn't take it anymore and moved to England for the first time".
What specialization does he have?
"I've always been in emergency, but I don't have any Italian specialization. Here there is a different system: you have the syllabus of the specialization, you show what you did, you take two exams and you get the specialization. I have a master's degree in diving and hyperbaric medicine, where I went to Dubai, and in England I studied Sports Medicine at Cardiff University because I followed divers (including divers who worked on the Costa Concordia salvage yard, ed.) I always made an emergency in life. Here I met a colleague in microbiology in Calabria, but I graduated in Turin, including in the specialty. One day he decided to compete in Reggio Calabria, they took him in and offered him a one-year contract. remained in England. In emergency situations, the problem is more obvious, because it is the sector where the greatest need is now, but the problem affects all disciplines. There is an important associated practice in London, made up exclusively of Italian doctors. They are called Italian doctors, I think, and they have almost all specialties. It is also very much wanted by the British."
In short, the Italian state spends money to train its doctors and is unable to retain them.
I also train here and see newly graduated doctors. In England, you have two more years after graduation. In the second year after graduation, I was alone in Kosovo. The preparation is different.
Are you going back to Italy?
"The salary I get now is four times what I used to make in Italy. I have more responsibilities, but I work fewer hours. until now no. I've heard from my colleagues at 118, Chiefs of Emergency Departments with whom we are friends: They offered me contracts of three months, six months, maybe a year. Here I am in charge of extreme emergencies for the most important hospital in East Anglia, Why should I come back I have a friend in Italy who decided to switch to agencies. There is a colleague of my age He was one of the 118 best doctors in Cesena's emergency room: he gave up and continued working in private practice. Because he was bored. There is no security."
Have you ever considered becoming one of the many brain drains from Italy?
"Honestly not. After 17 years in the army, I am completely attached to my country."
Print this news
"Infuriatingly humble social media ninja. Devoted travel junkie. Student. Avid internet lover."